Grab Myanmar will support partner drivers and Food-Delivery riders for losses from COVID-19
Along with necessary measures to overcome COVID-19 challenges in Myanmar, it is reported that Grab Myanmar will support partner drivers and food-delivery riders for any potential losses due to COVID-19.
Grab will found a Partner Aid Fund of US dollar 20,000. In the case of any partner driver or food-delivery rider who meets the conditions getting COVID-19 infection or being officially instructed to be quarantined in a particular place, Grab will provide Myanmar Kyats 200,000 to cover the loss of daily income and to assist family members during medication or quarantine period.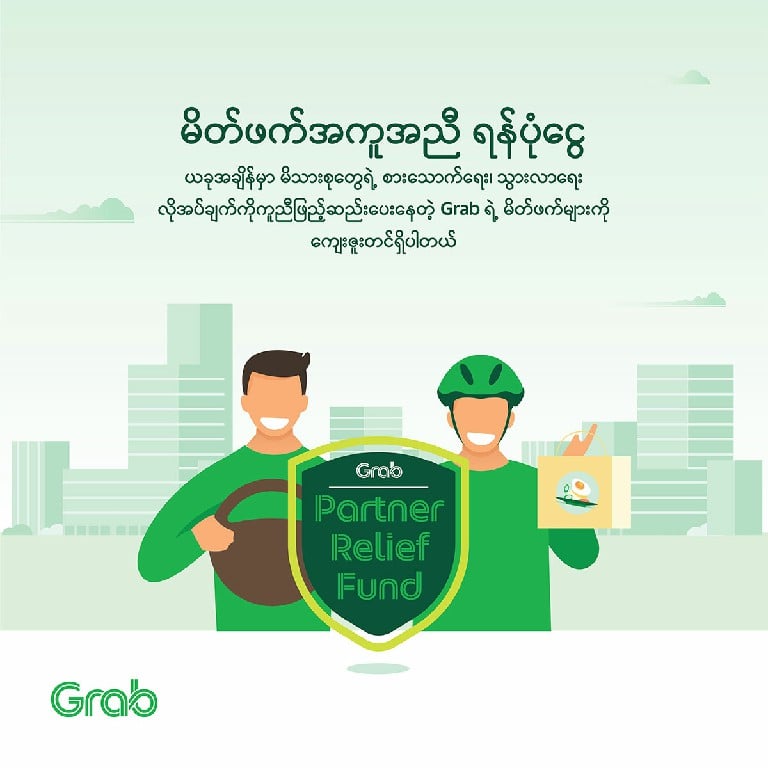 Photo Source https://web.facebook.com/GrabMM/
Partner Food-Delivery Riders who are serving daily on Grab Platform and Partner Drivers who joined in or before the month of December 2019 and have completed a total of 100 trips by the month of February 2020 will be eligible for the financial support from Grab Partner Aid Fund. In order to receive this financial support, the concerning partner will have to submit the test result of COVID-19 infection confirmed by the Ministry of Health and Sports (MOHS) Myanmar or the official instruction of requirement to be inevitably quarantined in a particular place determined by MOHS for 14 days.
Grab Myanmar is always prepared to cooperate with local authorities if necessary to trace a person's contact route. The dashboard created by Grab will be able to promptly discover the contact between passengers and drivers in terms of the passengers transported by each driver or the drivers who transported each passenger and so on, within a period of time. This tracking method should not take more than five minutes and the capacity can be enhanced if necessary.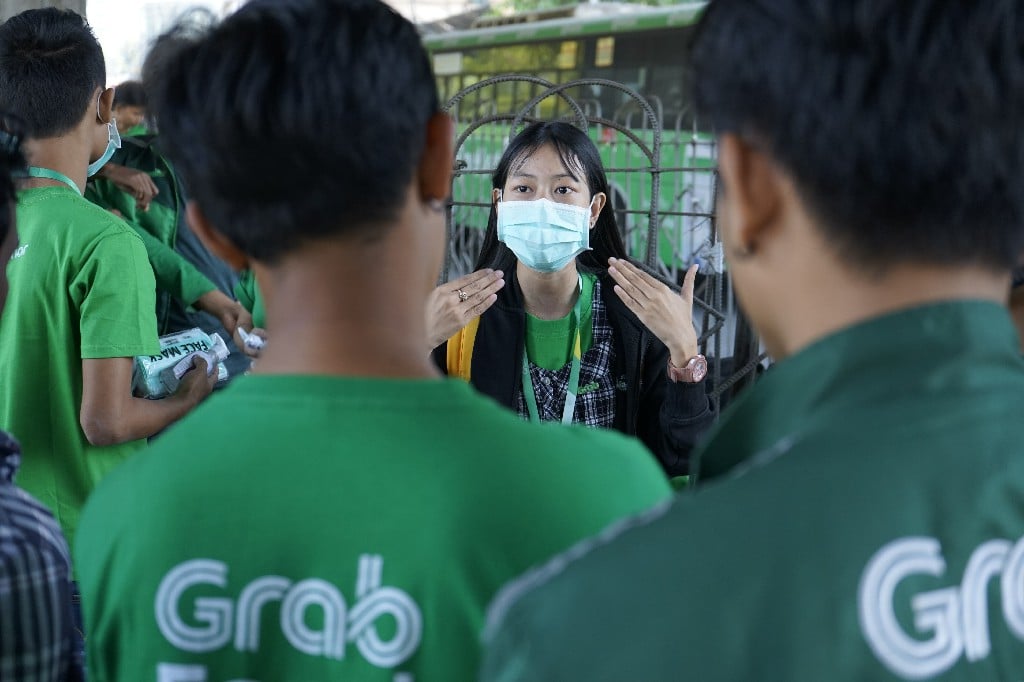 Photo Source https://web.facebook.com/GrabMM/
Grab Myanmar has started to take preventive actions for prospective COVID-19 issues. In February 2020, Grab distributed thousands of clinical masks and hand sanitizers for partner drivers in Yangon and Mandalay and shared usage guidelines. Grab is continuously communicating with partner drivers regarding safety and hygiene guidelines directed by the Ministry of Health and Sports (MOHS) at Grab Driver Centers and the latest instructions via social media and application notices. In addition, a series of educational videos will be shared on social media to raise greater awareness of hygiene practices to comply with daily work activities among partner drivers and food-delivery riders.
If a driver or passenger is suspected of illness, it can be reported to the 24-hour Customer Service department through a new channel added in the Help Center section of Grab application. Following the investigation and validation of these reports by the customer services team, the account of the partner driver or passenger will be temporarily suspended until getting the health certificate.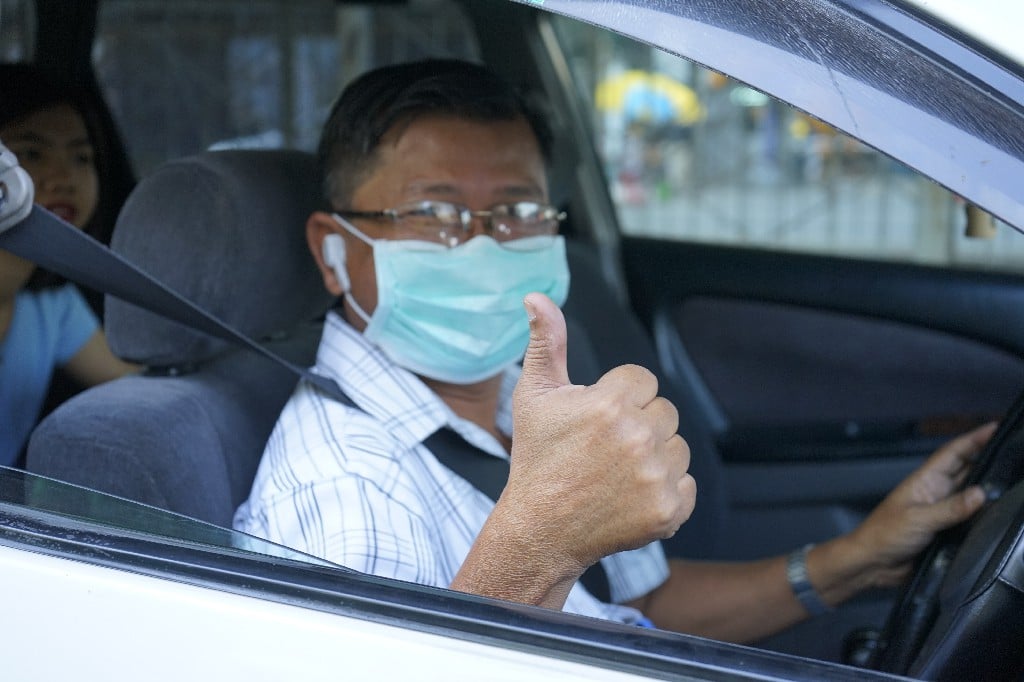 Photo Source https://web.facebook.com/GrabMM/
As most Yangon residents are relying on GrabFood food delivery service, Grab Myanmar is sharing partner restaurants the guidelines to comply with hygiene standards. Since Grab Myanmar will also be introducing the GrabKitchen service where the foods from different partner restaurants can be prepared in one place, it will strive to serve at the highest level of hygiene standards. Grab Myanmar is continuously notifying all partner drivers and food-delivery riders to be alert, follow the cautions, be aware of personal hygiene, and to wear
clinical masks when transporting passengers or delivering food orders. Besides, if someone notices feeling unwell or find suspicious characteristics in a sick person, it is instructed to receive medication and report to concerning authorities.