VMware enables customers to shift from Cloud Chaos to more secure Cloud Smart with Multi-Cloud offerings
VMware, Inc. (NYSE: VMW) announced innovations, new offerings, services and expanded partnerships that further enable customers to optimize their journey to multi-cloud.
"VMware and its partners continue to deliver new innovative offerings to help customers benefit from a cloud-smart, "said Raghu Raghuram, CEO, VMware. "Customers recognize that a multi cloud environment provides them a choice of clouds sovereign and global in which to run their apps. VMware is their every step of the way to help customers turn multi-cloud complexity into competitive advantage.
As organizaations have embraced multi-cloud, they've encountered a big spike in complexity security challenges and a skills shortage.
At VMware Explore Europe, VMware announced offerings focused on helping enable customers to better run, scale and secure enterprise workloads across private and public clouds and at the edge. Highlights include: with 25 partneres globally, VMware Sovereign Cloud now features VMware Tanzu on sovereign cloud, VMware Asia Operations Compliance pack for sovereign clouds, and new open ecosystem solutions. These innovations will enable partners to deliver services equivalent to those found in public clouds, while also better assuring data is protected, compliant, and resident within territories.
VMware's next-generation SD-WAN solution, featuring a new SD-WAN Client, will help enterprises more securely, reliably, and optimally deliver applications, data and services—no matter where they reside—to the site, branch, and home, across any network to any device.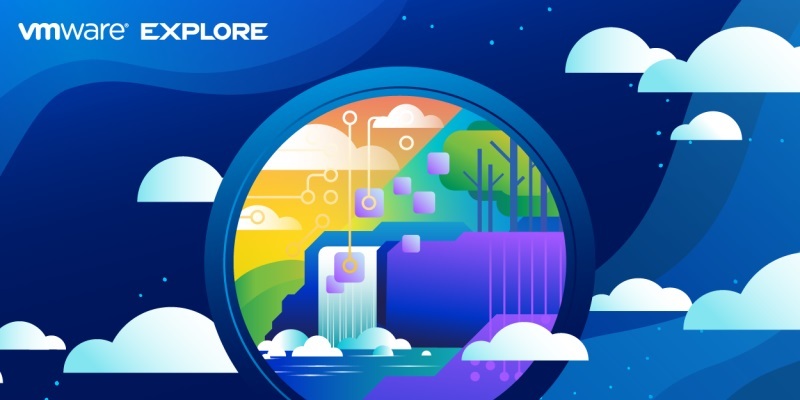 Image: VMware
The new VMware Carbon Black XDR will advance lateral security by extending VMware's network visibility and detection to VMware Carbon Black Enterprise EDR, significantly improving threat detection and prevention across endpoints and networks.
The new VMware HCX+ and enhancements to the VMware NSX ALB PULSE Cloud Service will help enterprises embrace the cloud operating model.
VMware is unveiling enhanced offerings for VMware Cross-Cloud services to help customers navigate the multi-cloud era from cloud chaos to cloud smart. VMware Cross-Cloud services is a portfolio of cloud services that deliver a unified and simplified way to build, operate, access, and secure any application on any cloud from any device. VMware Cross-Cloud service pillars include (1) App Platform, (2) Cloud Management, (3) Cloud & Edge Infrastructure, (4) Security & Networking, and (5) Anywhere Workspace.
VMware Explore is an evolution of the company's flagship conference, VMworld. VMware Explore aims to be the industry's go-to-event for all things multi-cloud. This year, it will feature industry-led solution and technical sessions, an extensive ecosystem of 90% of the top cloud partners, a thriving marketplace of multi-cloud ISVs and several networking events. To learn more about VMware Explore, visit: www.vmware.com/explore.html.