Token can be made with CB Pay Application in Yangon, Mandalay and Naypyidaw
For the customers in Yangon, Mandalay, and Naypyidaw who want to withdraw cash, tokens can be made with CB Pay Application and customers can withdraw cash from their registered bank branch. It is announced that CB Pay Token can be applied at 11 AM from Monday to Friday weekly.
Current CB Pay users who want to change their phone numbers for the CB Pay account can change to a new phone number by going in person to the nearest branch among these bank branches. The list of available bank branches across Myanmar that will offer CB Pay services for the customers who want to link CB Pay to CB Bank account can be viewed at the following link.
https://www.cbbank.com.mm/…/branches_that_connecting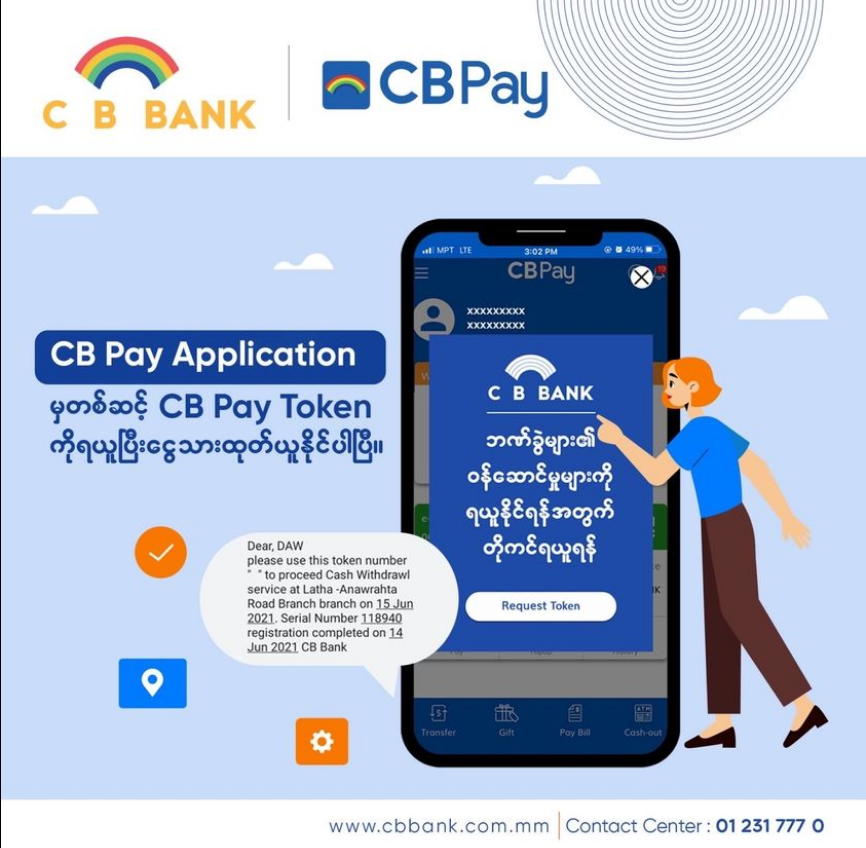 Photo Source https://web.facebook.com/CBBankmyanmar
To get CB Pay Token, it is necessary to download and register CB Pay App. CB Pay App can be installed from the following link.
With the CB Pay Application, transferring cash from CB Bank account to each other, making phone bill top-up, checking remaining balance, renewing internet line services, and renewing TV channels can be done in a short period of time.
CB Bank Viber Chatbot service is also available to use for checking the remaining balance of CB Bank MPU-JCB, VISA, MasterCard, and UPI card, checking the transactions of the card, checking card statement of last month within seconds.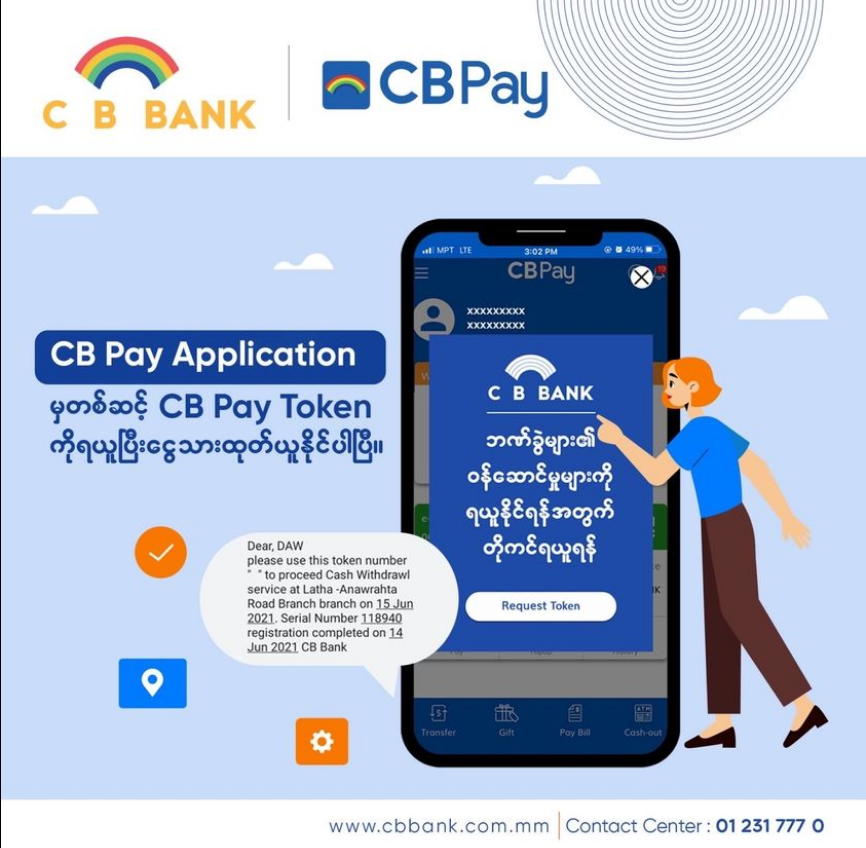 Photo Source https://web.facebook.com/CBBankmyanmar
Currently, in CB Bank, the Bulk Payment service can also be used for the large sum of payments on behalf of a customer. Bulk Payment is a service for the direct money transfer to multiple accounts just by transferring money from a customer's account once. It is a beneficial payment system as the companies and businesses can automate the regular payments in addition to the staff salaries by Business Internet banking after setting up the subject with the time and manpower savings.
During 28 years, CB Bank has grown from over 30 employees to over 9000 employees and has opened about 245 bank branches. CB Bank is a bank that offers the best services for companies, organizations, small and medium enterprises, and individual consumers to fulfill the needs and wants of all the customers.