Detail features of the new HUAWEI nova 9 smartphone
Thin and 175g lightweight HUAWEI nova 9 smartphone has lovely Double-coated bezels and makes it easy to handle. The body design that embodies the orbits of the stars is fascinating every time you look at it.
The pearly blue color gives you an ever-changing look depending on the amount of light available. The classic black and bright green will also highlight your mood. You can now express your dreams with colors in real life.
Enjoy your favorite movie series and fast-paced high-speed games with a 120 Hz high refresh rate. It also automatically switches to 60 Hz for applications that do not require high frame rates, saving battery life.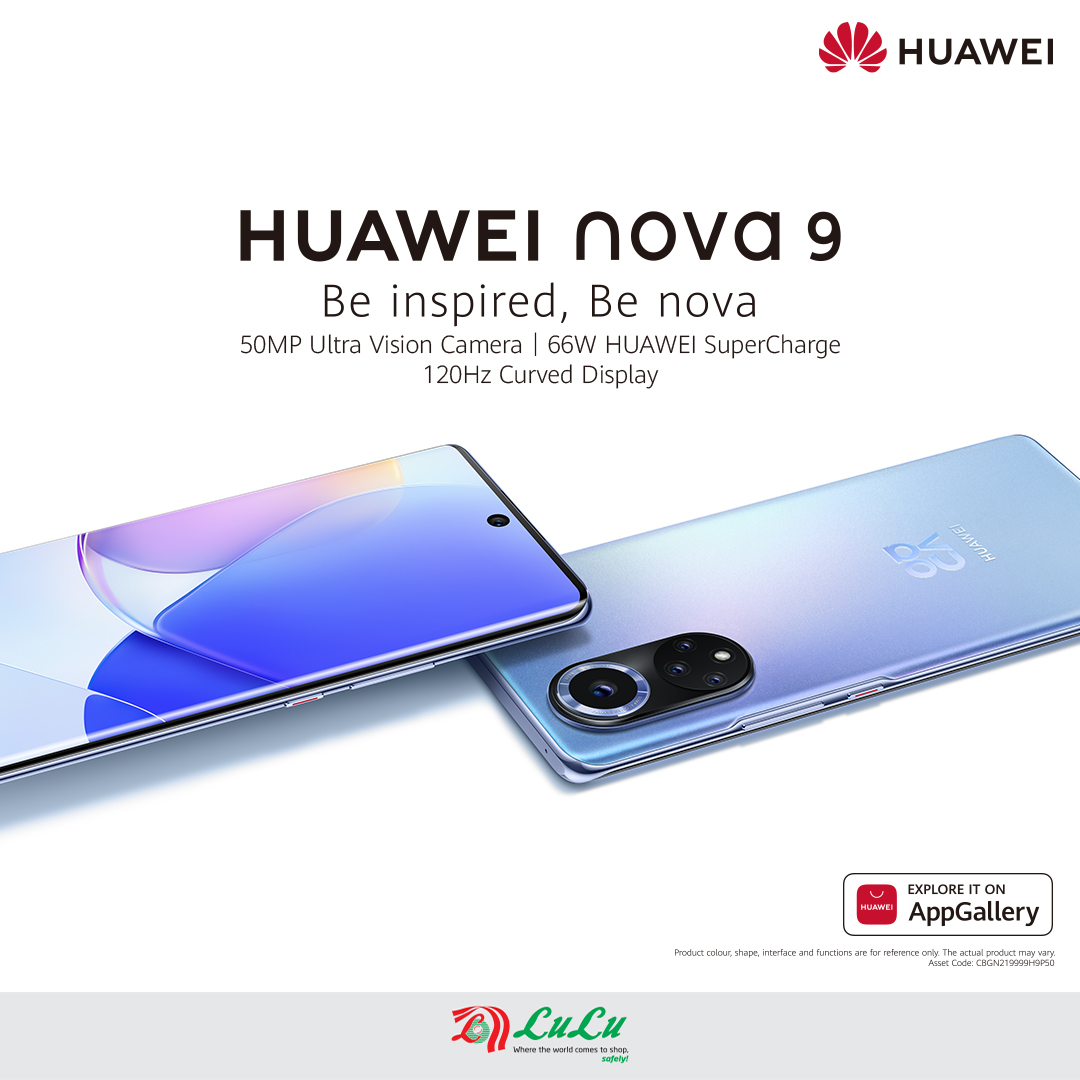 Photo Source https://bit.ly/3kYxRcQ
It features a full-path P3 color display featuring 1.07 billion colors, ΔE <1 color accuracy, and HDR10 high contrast, as well as eye protection mode to reduce visual impairment.
The HUAWEI nova 9 is equipped with a 50 MP ultra-vision camera with a large RYYB color filter array that enhances light penetration by a large sensor to revolutionize photography. The HUAWEI XD Fusion Engine technology enables day or night sharpness up to the pixel-level of each image, and multiple images at once for optimal image quality.
Built-in AI-enabled technology, it can accept multiple pixels and provide the sharpest quality for every shot you take. You can capture the thrilling moments at night both in portrait and landscape. Built with AI brightening algorithm and super-high ISO to create natural light.
The HUAWEI nova 9 has been upgraded with AI technology to capture the best snapshots and capture motion shots with real-time focus and precise focus and capture unstoppable flashbacks. The anti-distortion algorithm also reduces the risk of distortion and blurring of your widescreen images, which can make your widescreen shots look dull.
With Superior slo-mo effects, you can capture everything slowly and capture every moment without missing a beat. The HUAWEI nova 9's high-resolution 32 MP front-facing camera captures precisely. Get started the highlight quality selfies and vlogs with the 32 MP front-facing camera allowing you to create your own Vlog with 4K selfie video resolution.
With the Smart AIS video stabilization feature, you can easily create Vlogs on your own. While shooting, you can easily switch between the front and rear cameras at the same time and get the most out of each scene. Plus, dual-view recording is also supported.
Before taking a picture with your phone, you can easily check your position on your watch and control the camera from your watch. AI-enabled tag Smart Video Search Function is added to find videos quickly and One-click Video Creation feature to create video easily.
Petal Clip features a wide range of vlog templates, combining Huawei's state-of-the-art AI technology and media library to quickly and easily back up video with special effects, stickers, music, fonts, sound effects, transitions, animations, and more. It can be fully charged in 38 minutes with 66W HUAWEI SuperCharge technology. In addition, charging for about 18 minutes will give you up to 60% battery life when you don't have time.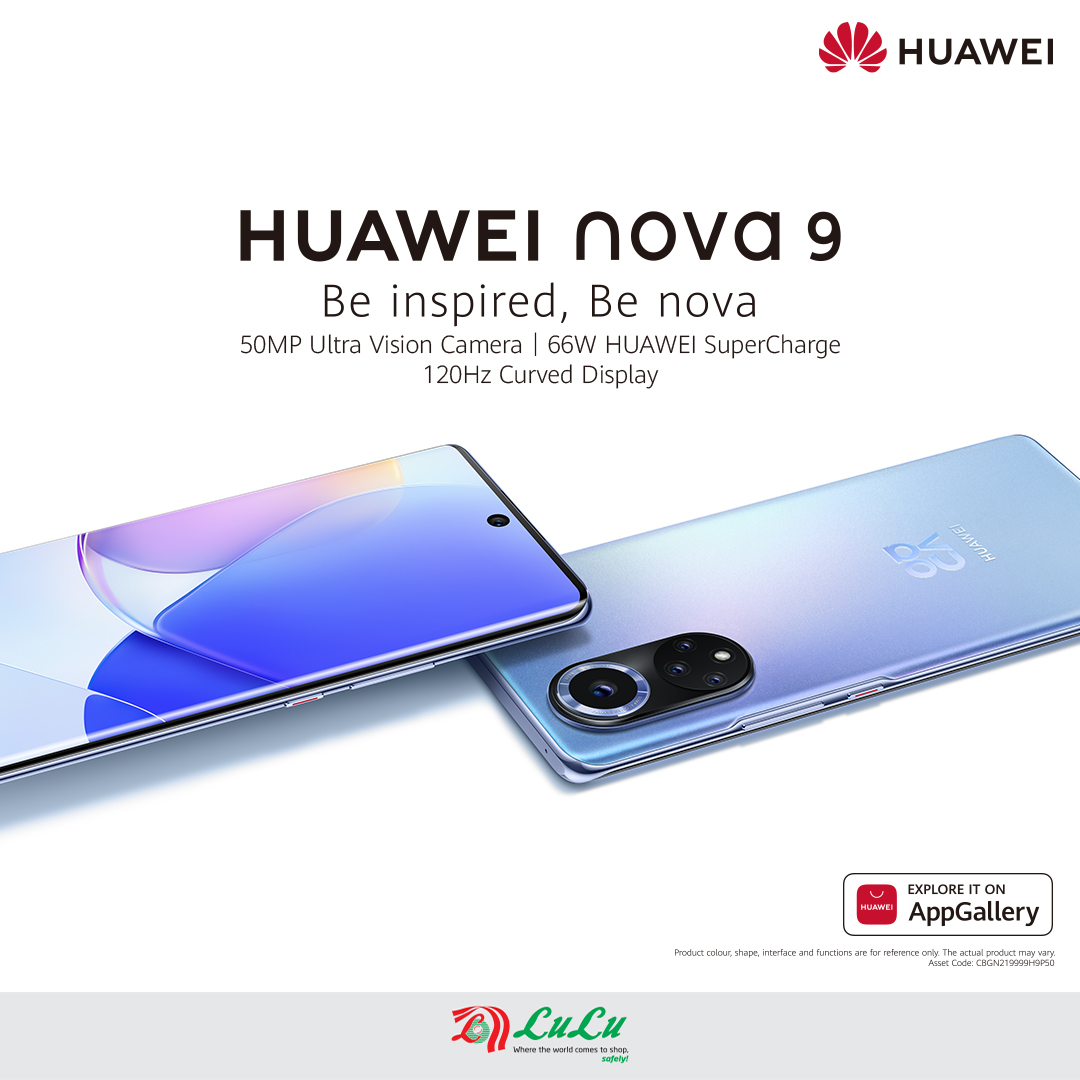 Photo Source https://bit.ly/3kYxRcQ
With a 4300 mAh large battery9, the optional power consumption adjustment technology allows you to watch movies all day long, and it will bring a satisfying experience for listening to music, video call, and playing games. You can upgrade your gameplay and skill with 300 Hz Multi-Touch. Pin-point accuracy provides a new gaming experience at a 300 Hz sampling rate.
Swipe the control panel to control display settings, Wi-Fi, Bluetooth, volume, and smart collaboration. You can easily edit pictures on your phone, laptop or tablet screen. You can also chat with HUAWEI phones and tablets and makeup to 12 groups of HD voice and video calls at a time. You can make it easy to stay in touch with your loved ones. With the new file system, you don't need to be connected to your laptop to open documents and photos, located in your smartphone.