A newly released Realme C21Y smartphone with powerful AI 13MP Triple Camera
Realme C21Y can provide complete satisfaction to users as it comes with high performance and long lasting battery. It also comes with a massive 5000mAh battery for a long day.
You can turn a long-lasting system to keep the apps running if the phone starts to run low on power. In addition, the 13MP three-camera system with powerful AI captures the details of a brighter world. The main 13MP camera can provide clear and sharp images as well as the 2MP Macro Lens which can capture the best close-ups. The creative power of landscape, portrait, and macro shots will be limitless.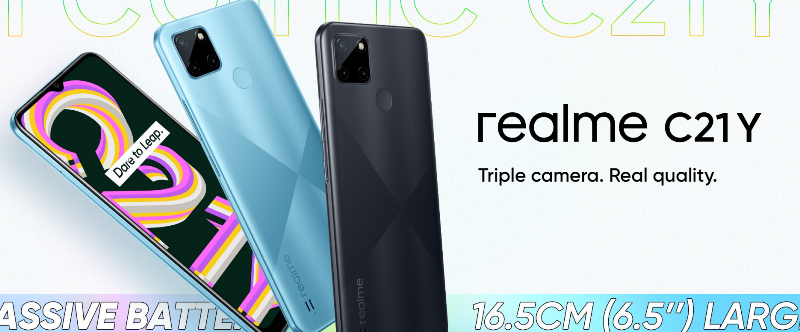 Photo Source https://www.realme.com/mm/
You can turn the Super Nightscape Mode in order to capture the beauty of the night even in low light conditions. Chroma Boost, which supports AI, enables more balanced images with more vibrant colors.
The large HD + display is another factor that will impress the realme C21Y. While playing a game or watching a video, the full-screen Mini-Drop screen can provide a larger, more immersive experience.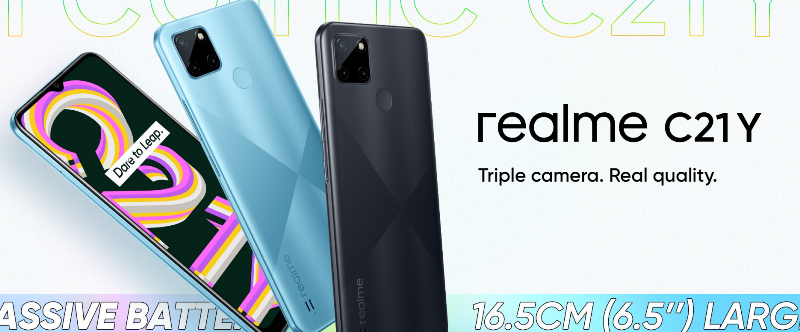 Photo Source https://www.realme.com/mm/
Every realme smartphone has passed rigorous quality tests. The realme C21Y smartphone is another step that Realme has taken. The realme C21Y allows users to enjoy a longer, smarter, more independent life which is certificated as the high-quality smartphone in the mobile industry by the TÜV Rheinland.
A reliable fingerprint reader allows you to quickly and safely turn on your phone whenever you need it. A Dual SIM Card slot is available as well as one microSD card slot for expandable storage up to 256GB. The large cross-sectional design makes it very fashionable and practical, especially when it comes to fingerprint protection and visibility.