OPPO Reno 4 soon to be launched in Myanmar
OPPO, the leading global smart device brand, announced that the all-new Reno4 will launch in Myanmar.
Following the successful launch of the Reno 4 Series in China last month, OPPO will deliver Reno 4 to other markets, with some adjustments tailored to local consumer needs and new features to deliver a trendsetting experience to global users. The new international Reno4 will support 4G to fit the local market context and will come with innovative technology as the result of OPPO's consistent investment in a user-centric experience.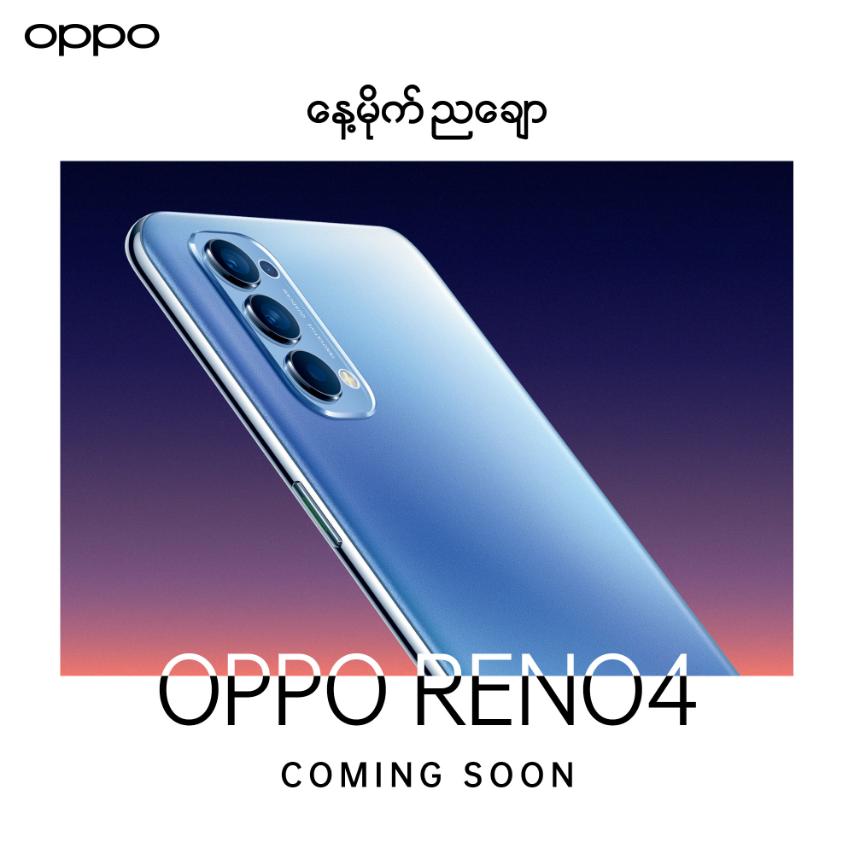 Photo Source https://web.facebook.com/oppomyanmar/
Reno 4 makes it easy to capture creative portraits or film at any moment that'll show off "Clearly the Best You" in front of the camera. And you'll be able to level up your video-capturing skills to participate in the latest short video trends. In addition, a whole new suite of facial recognition and touch-free interactions will be available on Reno 4 that will give you the sense that you're holding the future in your hands. Reno4 will come in two colors namely Galactic Blue and Space Black.
Reno 4 comes with a suite of creative camera features that will take your portrait photography and filming to the next level. Reno4 gives you the tool to empower anyone to effortlessly express your unique style, show off "Clearly the Best You" and make your portrait shine clearly in every shot. Even if it's to film your travel vlog for YouTube, a short video for TikTok, or simply capture exclusive memories with friends and family, Reno4 raises the bar with imaging features that makes it fun to spice up your footage or photos.
This includes the all-new AI Color Portrait Mode, both support on the photo and video function, which mutes the background into black and white while keeping the person in real color. AI Color Portrait Mode can be used for both Selfie and Rear Camera.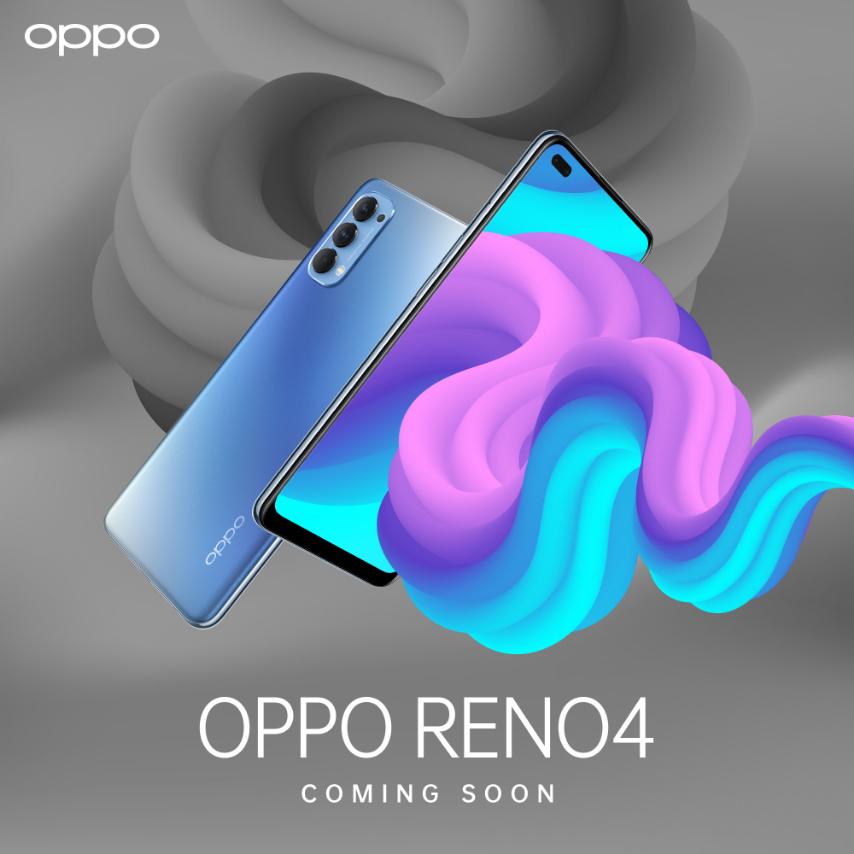 Photo Source https://web.facebook.com/oppomyanmar/
In addition, Reno 4 comes with Night Flare Portrait Mode which includes effect in a photo and combines the basic quality of the photo with the LLHDR algorithm to produce a photo with a better dynamic range. You'll be able to master nighttime portrait shots with Night Flare Mode streetlights and makes the person brighter at the same time.
With video platforms all the rage, Reno 4 offers innovative videography features to push the boundaries of your creativity. With 960 fps Smart Slow Motion, you'll be able to capture 960 frames within one second and capture epic slow-motion shots in the thick of the action, whether you're capturing split-second micro-expression, or the moment you sprinkle water or colored powder. Together with Ultra Steady Video 3.0, Ultra Steady Mode will debut on the front camera for the first time, which uses enhanced image stabilization to make it effortless to capture steady videos of high-intensity activities. Together with Ultra Steady Video and Ultra Steady Video Pro on the Rear Camera, you're well equipped to film quality videos of yourself whether you are walking, running, or cycling.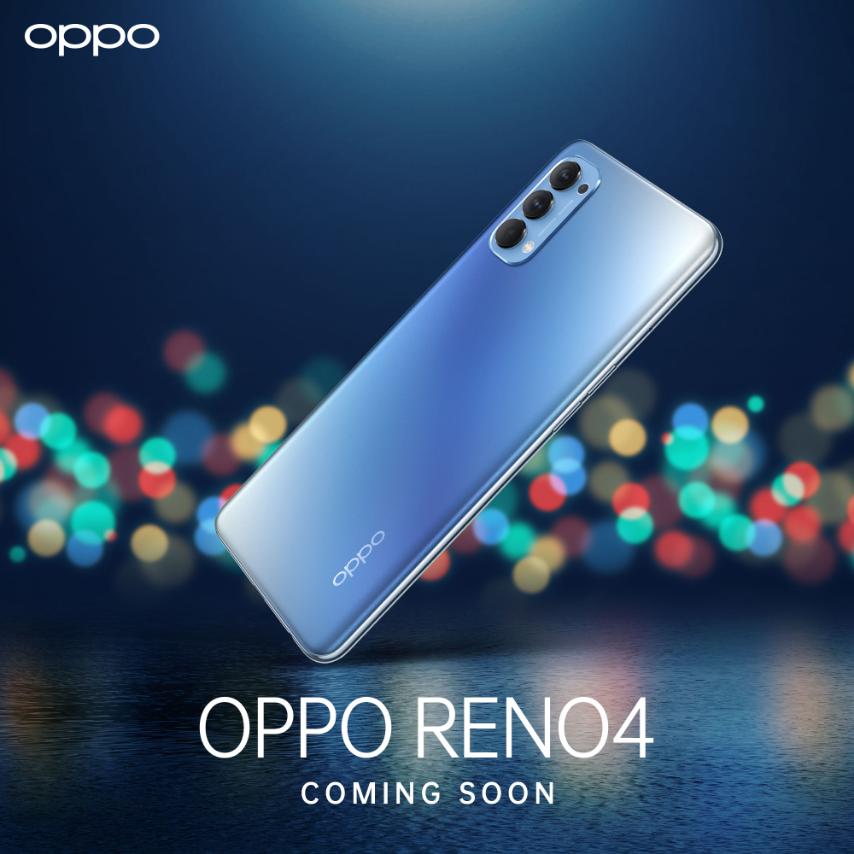 Photo Source https://web.facebook.com/oppomyanmar/
OPPO is a leading global smart device brand. Since launching its first smartphone – "Smiley Face" – in 2008, OPPO has been in relentless pursuit of the synergy of aesthetic satisfaction and innovative technology, Today, OPPO provides customers with a wide range of smart devices spearheaded by the Find and Reno series, ColorOS operating system, as well as internet services such as OPPO Cloud and OPPO+. OPPO operates in more than 40 countries and regions, with 6 research institutes and 4 R&D centers worldwide and an international design center in London, OPPO's more than 40,000 employees are dedicated to creating a better life for customers around the world.