MatePad T8 offering great design and performance among affordable tablets
After the population of Tablets and computers, the users are less interested in the performance of their low-level devices. Mostly, they only want the premium design and performance.
Even better, there is no need to mention if the value seems to be perfect and include a variety of features great design and performance.
In that case, HUAWEI MatePad T8 already has required features and it is one of the cheapest tablets which can be purchased with 199,000 MMK. The two highlight features of T8 in the market are visual attraction and performance in the display.
HUAWEI uses his power and time to get a High-Level Ergonomics in terms of design. In other words, it uses the best ideas, and materials to create and manufacture a device to be compatible with the user.
Although MatePad T8 is an Entry Level or Budget Tablet, it is lightweight and can be used with one hand, uses while walking around due to its Sleek Design, and can be said this tablet is quite light for the weight of 310 grams and 8 inches display.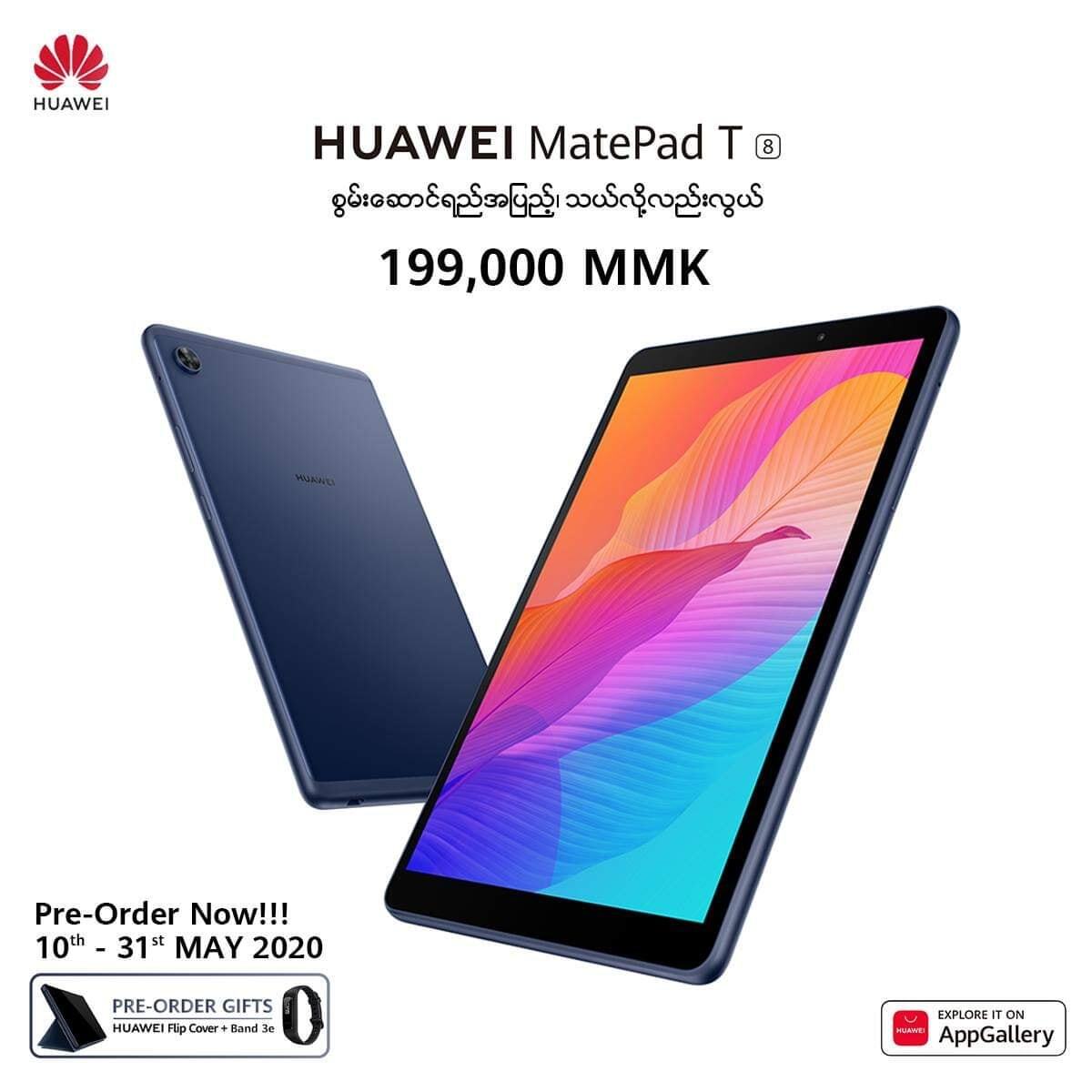 Photo Source https://web.facebook.com/HuaweimobileMM/
At the very least, it's a powerful tablet as T8 is a compact and portable device when watching movies, and TV Shows, reading Emails, playing Mobile Games, Drawing and typing.
When talking about 8 inches screen, it has an 80% screen to body ratio and Ultra Slim Bezels in the left and right side of T8. It can be said it uses modern design and offered a better Viewing Experience due to its Slim Bezels. For that reason, A huge screen will not be harassment when watching movies and playing games. The exterior design of MatePad T8 is attractive as it was composed of the neat Metallic Finish, modern processing design, and strong metallic body. This design uses the Complex Manufacturing Process which makes the tablet feel very smooth, Durability of metal also protects against corrosion.
For the above facts, T8 is suitable for young people, and parents, it has a strong resistance to abrasion from falling accidentally or small damages. In the Minimalist design of MatePad T8, it uses 3D Micro-Arc Design called Ergonomic Design. The design is comfortable to use, and the four corners of the tablet body combine with two interior surfaces with blend in own way or another. It also handles the timeline for a convenient time. The tablet is designed to be portable and comfortable in hand.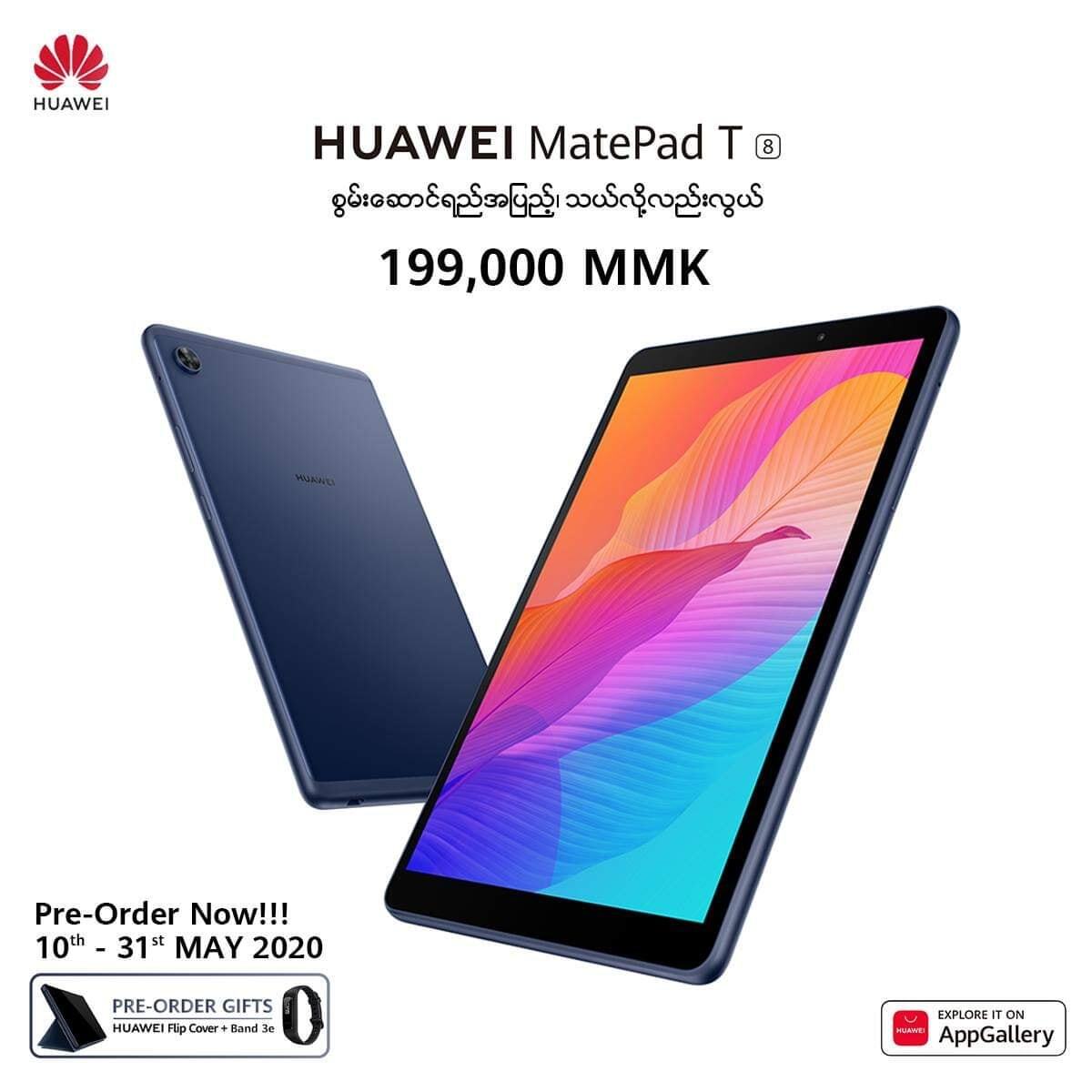 Photo Source https://web.facebook.com/HuaweimobileMM/
The T8 is available in Deepsea Blue color and features a sea-like cool look. An affordable tablet with an 8-inch display, octa-core processor and a 5100 mAh High Capacity Battery.
The powerful processor and a battery are powerful tools for completing the day-to-day tasks needed for a tablet. Also, tablets can't be lack its performance during the demand is high and prices are competitive. These features and MatePad T8 have been pre-ordered for May 31st for 199,000 Kyats and Flip Cover and Band 3e will be given as pre-order gifts.