Interesting Facts about Launching HUAWEI P40 Series
Richard Yu, Chief Executive Officer of HUAWEI Consumer Business Group has launched the latest flagship smartphones, the HUAWEI P40,  HUAWEI P40 Pro, and HUAWEI P40 + on March 26th.
In this launch event, users were not only got to know the interesting facts about P40 Series but only got to know some important highlights which are mentioned below.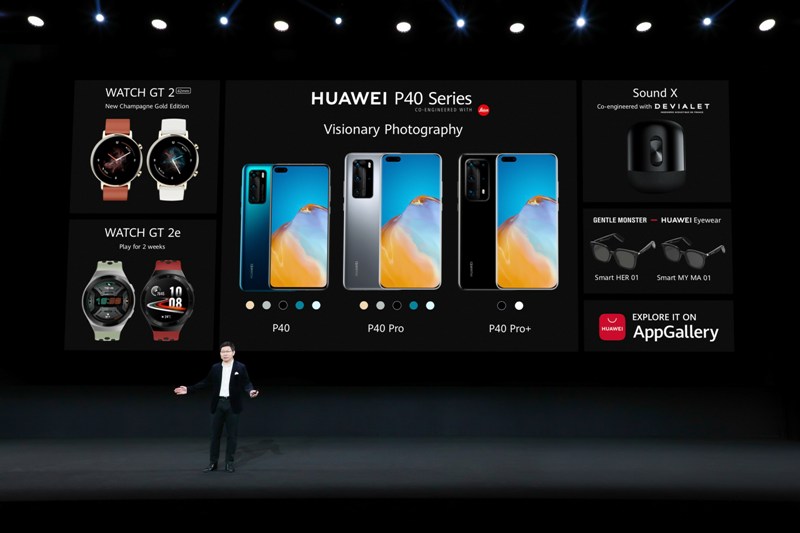 Photo Source https://consumer.huawei.com/en/phones/p40-pro/
Breathtaking Premium Design of P40 Series
The HUAWEI P40 Pro and HUAWEI P40 Pro + which have used HUAWEI's Quad-curve Overflow Display. The display of the P40 Series is so unique that it looks like being in a stable slide on a full glass of water. More than that it has been made in such a way that the edge Bezel is barely visible. As for the body, the P40 and P40 Pro will be available in Glossy Glass design with the colors of Ice White, Deep Sea Blue and in Black. Not only that it can also be found in Matte Glass touch with the color of Blush Gold and Silver Frost. Huawei P40 Pro+ uses Nanotech technology and adds a classic ceramic finish option which in either in white and black. One of the most unique things will be that P40 Pro+ will be launch in Limited Edition Glamourous Case which has been designed with Swarovski Crystals.
Outstanding Quality of Photography with P40 Series
P40 Series have used Leica Quad Camera with the feature of Ultra-wide Cine Camera, ToF Camera, and SuperSensing Zoom camera which has the capability of capturing 50x zoom. In terms of zoom, P40 can capture 5x Optical zoom, 10x Hybrid Zoom, and for the first time, it offers the Digital zoom of up to 50x. The reason behind the improvement of Telephoto Camera in P40 is all due to the RYYB color filter which is said to be better at capturing different light frequencies and produce better quality pictures while shooting zoom.
As of the Huawei P40 Pro +, it has jumped into the next level of using Super Zoom Array technology which can support not only 10x True Optical Zoom but also the Digital Zoom of maximum 100x.  The reason behind having Optical Zoom by 10x is all due to the use of new Periscope design which improves the light response by up to 5 times and enhances the light entrance by 178%. With the combination of OIS technology which includes Ultra Vision Wide Camera and Super Zoom Array Camera and AIS technology, the stabilization has increased when shooting photos and videos.
Both Huawei P40 Pro and P40 Pro + have 32MP AF Selfie Camera with the assist of IR Depth Camera which can provide the complete shot of Autofocus and Bokeh. Due to this feature, the Portrait photos will be as beautiful and as bright as the Huawei Device. Not only have that, during low light conditioned with the support of IR Camera, Face unlock can be used.
All HUAWEI P40 Series include the HUAWEI Golden Snap feature with the support of AI which allows choosing the best snap from the different motion shots which saved in the Gallery. The AI ​​Remove Passerby and AI Remove Reflections feature helps to remove unnecessary objects, people, and reflections from the Picture frame and produce the best-resulted photo.
High Quality of Video with P40 Series
To highlight the P40 Series better video quality performance, a challenge is made for the users to make the shot between with P40 series or last year Huawei Mate 30 Pro's SuperSensing Cine Camera. The users have to make the small video with any of those and the best quality video will be awarded Huawei Film Award. The 40MP Ultra-wide Cine Camera which has been used in HUAWEI P40 Pro and P40 Pro + has 3: 2 Aspect Ratio, nearly 8mm focal length and 1 / 1.54" sensor.  Sedecim Pixel Fusion supports a 16-in-1 Pixel Binning system which results to have a pixel size of 4.48μm. Due to this, it enhances light sensitivity and supports ISO 512,000. Ultra-Slow-motion videos can be recorded at the rate of 7,680fps. As Camera lens became more powerful during the low light conditions, the quality will be not only perfect during Ultra Slow-motion shots but also be good while taking Real-time Bokeh and 4K Time-lapse Videography. Apart from the video function, there is also the Audio Zoom feature which offers a more accurate and good quality sound.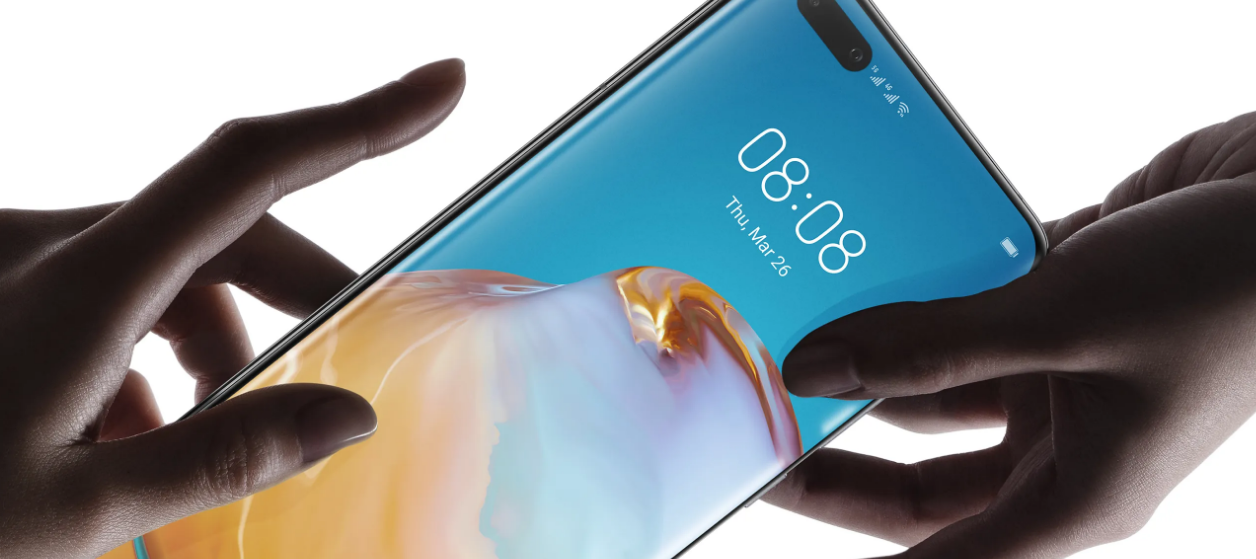 Photo Source https://consumer.huawei.com/en/phones/p40-pro/
Faster Performance of 5G with P40 Series
Huawei, the leader of 5G technology, has also added the 5G network in its P40 series with fast performance. Not only that, it has also added 160MHz Wi-Fi 6 technology and also supports Peak 2,400Mbps connections which theoretically makes the data connections to fast in P40 series. Huawei P40 Pro+ has also included the Industrial Leading technology of 40W Wireless Super Charge. For the cooling, Huawei has installed Bespoke 4-in-1 SuperCooling system.
EMUI 10.1 with Full range of feature and Full HD Video Call
EMUI 10.1 offers a full range of features and is fully integrated with advanced AI technology. During Huawei MeeTime, all the P40 series supports the resolution of 1080p Full HD of Video Call not only in daytime but also in low light conditions. Users will also be able to use the Screen Sharing feature when making video calls.
Huawei Video accompany with Video Streaming Service
By the end of March, Huawei Video will be available with Video Streaming feature with the channels of The Explorers, Daily motion, BBC News, Mango TV, Stingray Qello, Toon Goggles, and TVB. Users can use this Video Streaming feature in the countries which are India, Hong Kong, Japan, Malaysia, Philippine, Singapore, and Thailand. As a Huawei Video User, Mango TV will offer a free one-month subscription. For the P40 Series Users, in Singapore, Thailand, Philippine, and Japan, TVB will offer the Special service of giving a VIP card which will give a 3-month free subscription.
SmartCare, New Huawei Assistant Feature
As all the users know, Huawei Assistant is the service that provides the users all their personalized content on the phone and assists to search the Newsfeed, App Shortcuts, Files, and Documents from the single page. This service will work with swiping the screen to the right. One more new feature will be available on this mobile which is the SmartCare feature which includes Stocks and Sports Card Services. Due to this, users will be updated with the overviews of Stock prices, Financial News, Market Insights, Sports events, and event reviews.
The SmartCare card service is only available in Huawei smartphones which is using EMUI 10.1. The first step to open SmartCare is to swipe the phone screen to the right at where Smart Assistant will appear. After that go to the account and press SmartCare Button from where the user will get the option of Stocks and Sports Card Services and can choose and activate their preferences. Together with P40 Series launching, some other items were launched which are HUAWEI WATCH GT2e, HUAWEI Sound X, and HUAWEI X GENTLE MONSTER Eye ware which is made for 2020 end of winter and for summer.
Recently Huawei has been not only working so openly and working for the Ecosystem but also using creating 1+8+N Strategy. HUAWEI Watch GT2 and SmartEye ware products are so well-known in the market and as Huawei products are being made with the consideration of the Ecosystem, it creates satisfaction to the users.