Features of 13MP AI Triple Rear Camera from OPPO A15
The rear AI Triple Technology camera is capable of capturing imaginative images. The 13MP main lens captures sharp images, while the 2MP microscope captures close-up images. The 13MP main lens captures sharp images, while the 2MP microscope captures close-up images. The 2MP depth lens provides the best shot for perfect aesthetic photography.
The 5MP Front AI Beautification of OPPO A15 is a beautification system that gives every selfie a unique look. It can also adjust suitable color and skin tone depending on gender discrimination, age, and the region and customs. The Functions of Portrait Bokeh system allows the users to capture the objects more visually and naturally blurs the background. Images can be captured sharp and in detail even in low light.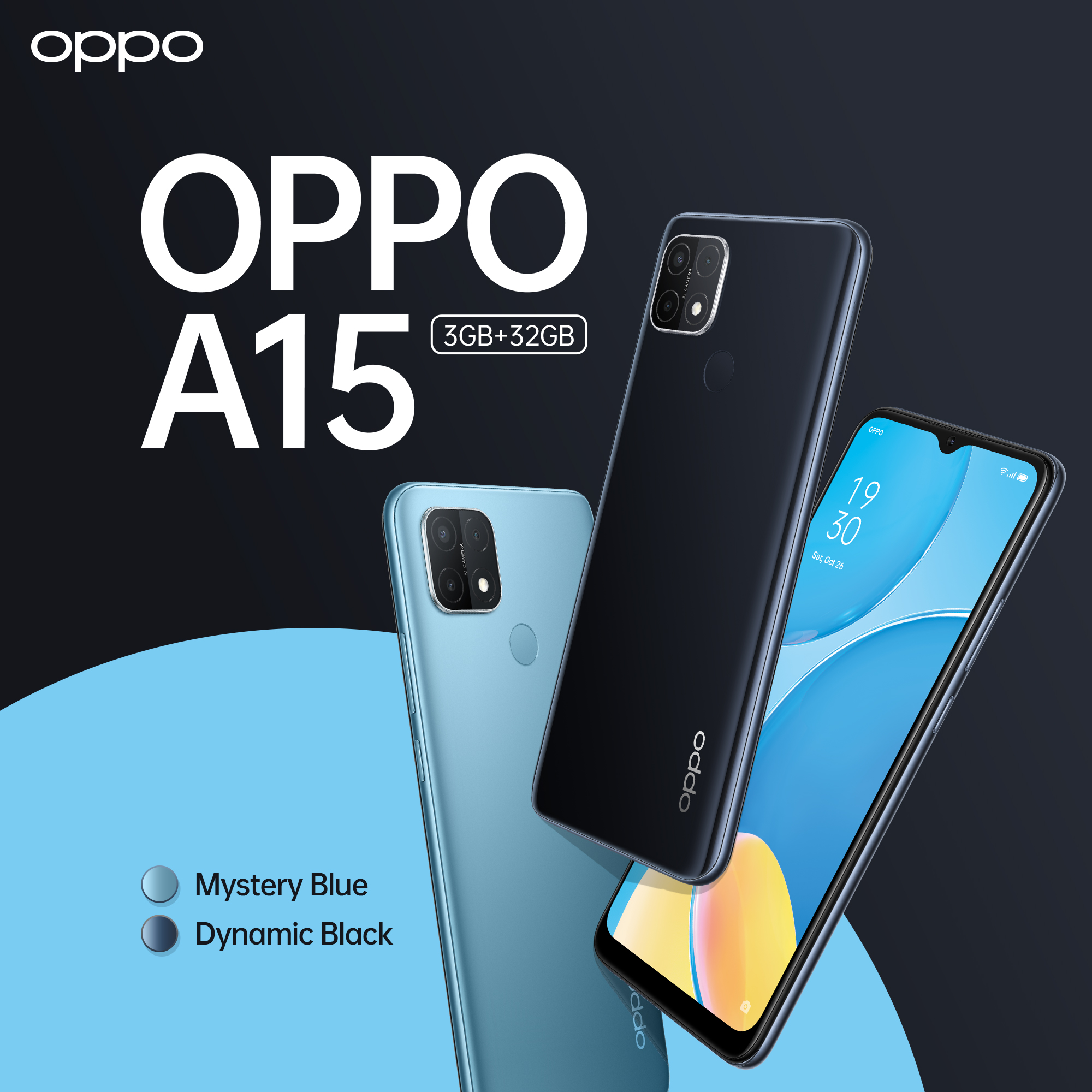 Photo Source https://www.facebook.com/OPPOMyanmar
The OPPO A15 uses AI technology to identify 21 types of scene shots that can be tailored to suit each scene, making the image more compact. Macro Lens Food The smallest images can be captured in detail from a distance of 4cm for clarity. The screen size is 16.55cm and users can watch a wide range of videos. Everything can be seen clearly even under the sun. AI Brightness also automatically adjusts to the desired lighting conditions. The OPPO A15 with a 3D back cover and slim design is not only beautiful but also attractive to the touch. The OPPO A15 is available in two colors. The OPPO A15 is equipped with a fingerprint sensor and AI-enabled screen reader, and users only need one touch or one glance to use the OPPO A15. OPPO's advanced face recognition technology identifies and recognizes 128 distinctive facial features.
The OPPO A15 starts with an expensive 32GB storage capacity. And, users can also add up to 256GB. The powerful Octa-core processor is great for gaming and watching videos.
The 4230mAh battery will be enough for a day. Users can watch up to 16 hours of HD video online and play 6 hours of non-stop games online without having to wait for charging. It also has the ability to reduce power consumption during the night time. The dimmed Dark Mode also makes it easier to see important information.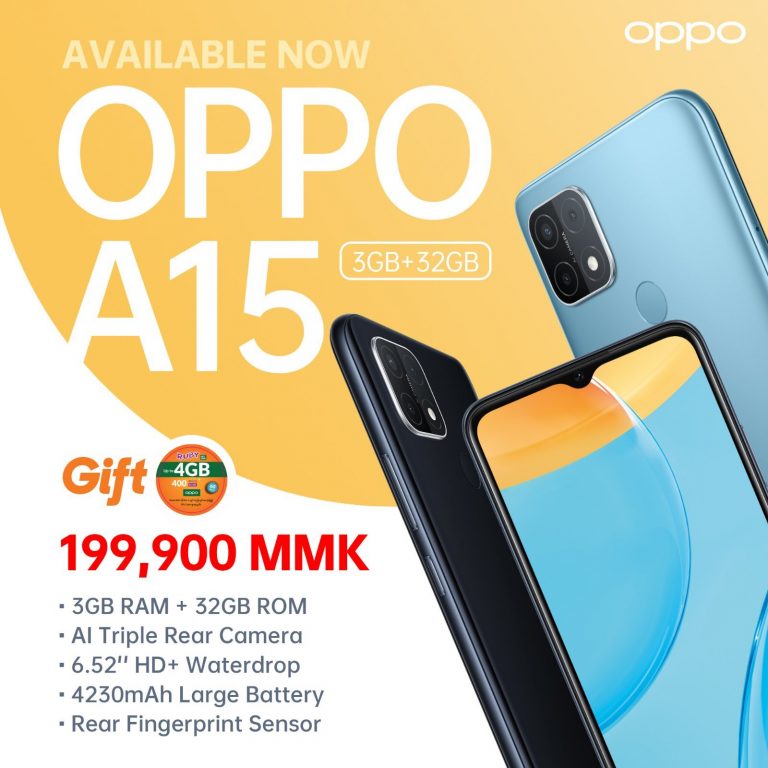 Photo Source https://www.facebook.com/OPPOMyanmar
Downloading, taking screenshots, and accessing existing apps can be used with Smart Sidebar Function. This is a smartphone that is convenient to use for it can resize the icons when using the phone with one hand.
OPPO is a leading global smart device brand. Since the launch of its first mobile phone – "Smiley Face" – in 2008, OPPO has been in relentless pursuit of the perfect synergy of aesthetic satisfaction and innovative technology. Today, OPPO provides a wide range of smart devices spearheaded by the Find X and Reno series. Beyond devices, OPPO provides its users with the ColorOS operating system and internet services like OPPO Cloud and OPPO+. OPPO operates in more than 40 countries and regions, with 6 Research Institutes and 4 R&D Centers worldwide, as well as an International Design Center in London. More than 40,000 of OPPO's employees are dedicated to creating a better life for customers around the world.