OPPO and FC Barcelona launch a TikTok challenge featuring Piqué, Sergi Roberto, Frenkie De Jong, Miralem Pjanic, and Ansu Fati
In association with its partner FC Barcelona (Barҫa), world-leading smartphone brand OPPO puts fans to the test by launching the #GoForIt Challenge about their experiences with FC Barcelona.
OPPO and Barҫa have launched a series of social content with the theme #GoForIt, including a previous social campaign collecting questions from Barça fans to be answered by Clément Lenglet and Nélson Semedo in a virtual Q&A session, and also exclusive content featuring Luis Suárez, Gerard Piqué, and Martin Braithwaite.
The campaign builds on an already successful five-year partnership with the squad, which is the longest-running cooperation between a Chinese brand and a European football club.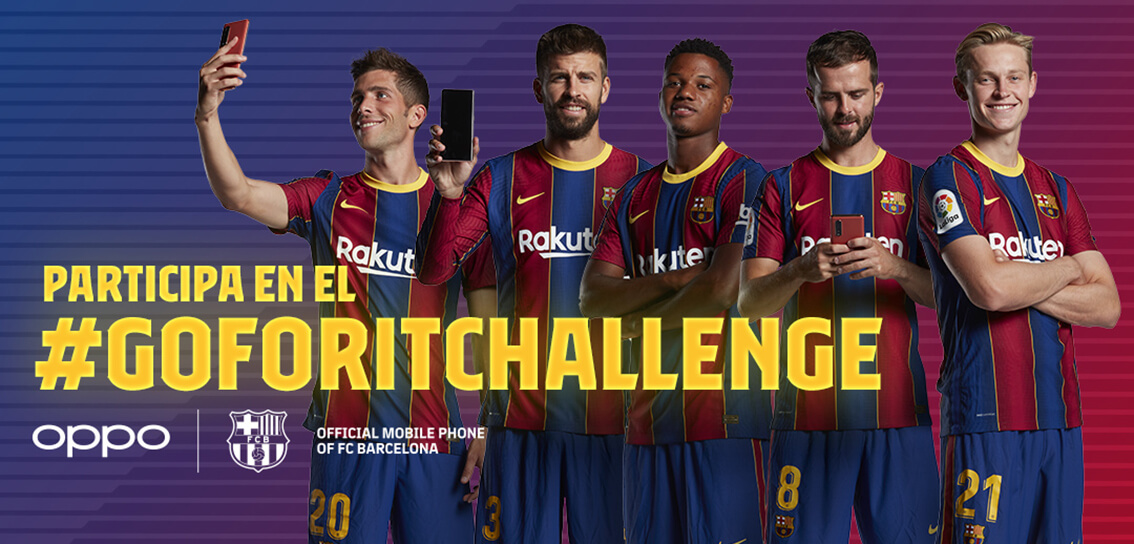 Photo Source https://www.facebook.com/oppomyanmar/
One of the shared characteristics between OPPO and Barҫa is the commitment to innovation and its quest for new digital channels and formats that can connect with fans around the world. In keeping with these goals, OPPO has joined forces with its global partner Barҫa a to launch a new #GoForIt challenge on TikTok whereby fans can decide what their favorite Barça-related moments and experiences have been.
The challenge is also taken up by first-team players Gerard Piqué, Sergi Roberto, Frenkie De Jong, Miralem Pjanic, and Ansu Fati. The video is taken by OPPO Reno4 Pro, which comes with Ultra Night Video and Ultra Steady Video 3.0, allowing users to shoot a variety of scenes with ease. Additionally, the OPPO Reno4 Pro is equipped with 65W SuperVOOC 2.0 and can be fully charged in around 36 minutes. Designed with dual-mode 5G, OPPO Reno4 Pro is built to deliver advanced technology and artistic appearance together under a 5G scenario.
In this new #GoForIt Challenge, both Culers, as Barça fans are popularly known, and the members of Ronald Koeman's team have 90 seconds to answer questions about the club and choose moments from the past and future. For example, they might have to pick between being a Barça coach or player, or between the 6-2 win in El Clásico and the comeback against PSG, and so on.
At the renewal of the partnership, OPPO and Barça have agreed to strengthen the community with creative online and offline fans engagement activities to bring fans closer to OPPO and the club.
"We are pleased to be able to work on a project like #GoForIt Challenge with OPPO, a benchmark in the field of mobile telephones due to its constant commitment to innovation. This action highlights the shared values on which our partnership is grounded, which include creativity and innovation, and is part of our strategy to promote sponsorship deals that have a clear focus on the digital sphere, allowing us to take the club closer to the fans. And this is something particularly important today, at a time marked by the limitations on physical events as a result of the Covid-19 pandemic." said Oriol Tomàs, Vice President of the FC Barcelona Commercial Area."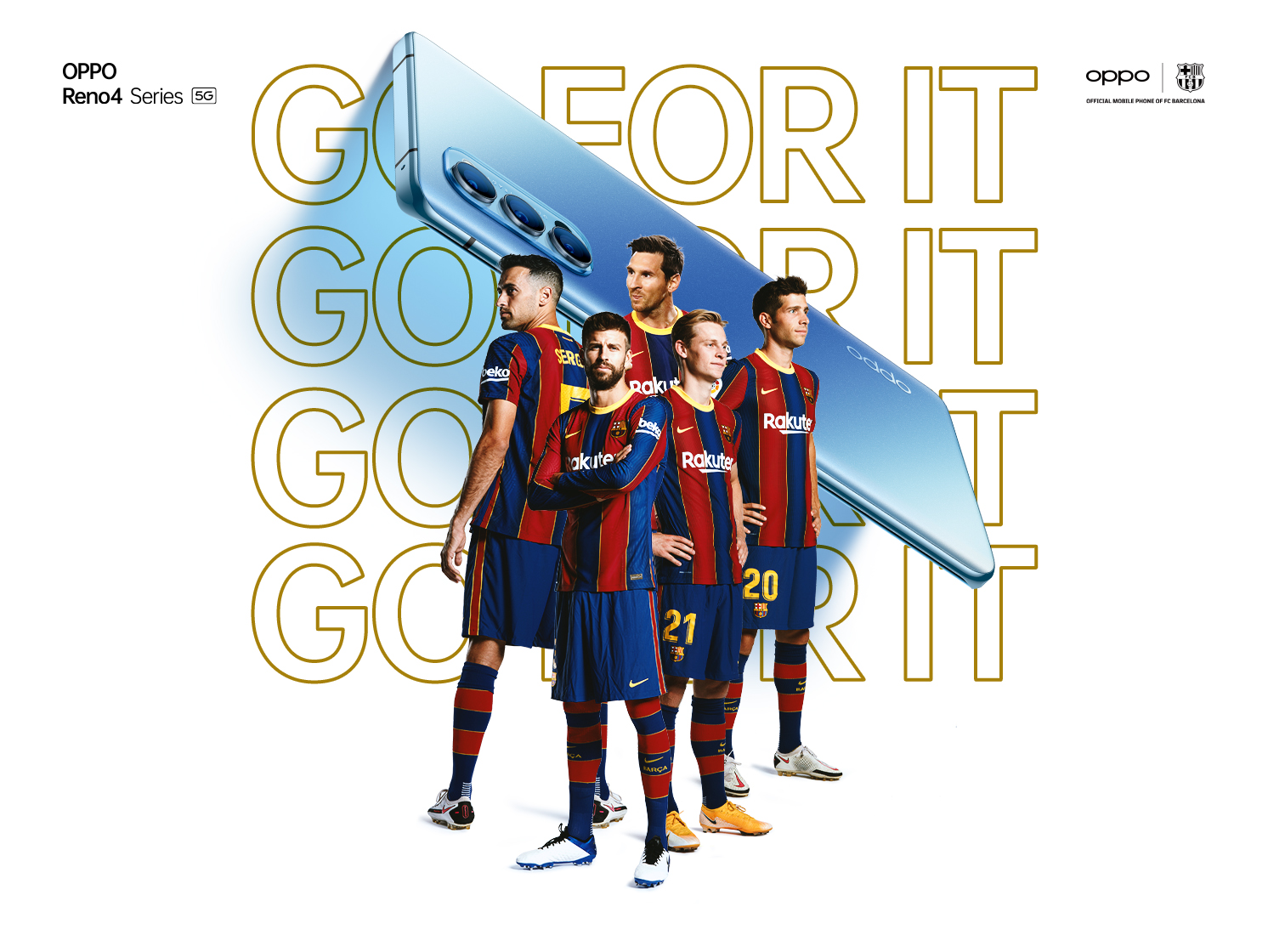 Photo Source https://www.facebook.com/oppomyanmar/
Since the beginning of the pandemic, OPPO and Barça have focused on digital-led activations to continue engaging with fans around the world, ranging from a series of VLOGS shot on match days and weekly photos taken through the lens of the OPPO phone, which known as #ShotonOPPO on social media, to integrate their products in digital content. In August, OPPO and FC Barcelona launched a new campaign called #GoForIt encouraging fans to tackle their own dreams and ambitions with the spirit of #GoForIt, regardless of the barriers they may encounter. When La Liga re-started after lockdown, OPPO also launched a #CheerforBarҫa campaign where selected fan messages were displayed on the LED boards at Camp Nou.
"While current market conditions and cancellation of live events have taken a toll on the global sports sponsorship market, OPPO's recommitment to our long-standing alliance with FC Barcelona is a signal of our brand's momentum in the region broadly," said William Liu, OPPO Vice President, Global Marketing. "An established partnership like this demonstrates that just like FC Barcelona is more than a Club, so is OPPO more than a smartphone company."
In addition to the continuance of the FC Barcelona partnership, OPPO maintains its tennis partnerships with Roland-Garros and Wimbledon and added the Boston Marathon. Leveraging the association with these international sports partnerships drives OPPO's increasing global presence and resonance with the local fans.