MPT Launches a First-Of-Its-Kind Interactive Chat Service in Myanmar for People who Love Short Stories
MPT, the first and leading telecommunications operator in Myanmar, launches another breakthrough service in the country, the Chat Tin Zat Lan, an online interactive content service especially targeted at people who loves short stories but don't have enough time in their busy schedules to sit down and read.
The fresh short stories will be read in Chit Chat Zat Lan service and short stories can be able to read easily like as by conversely talking to each other when waiting for something.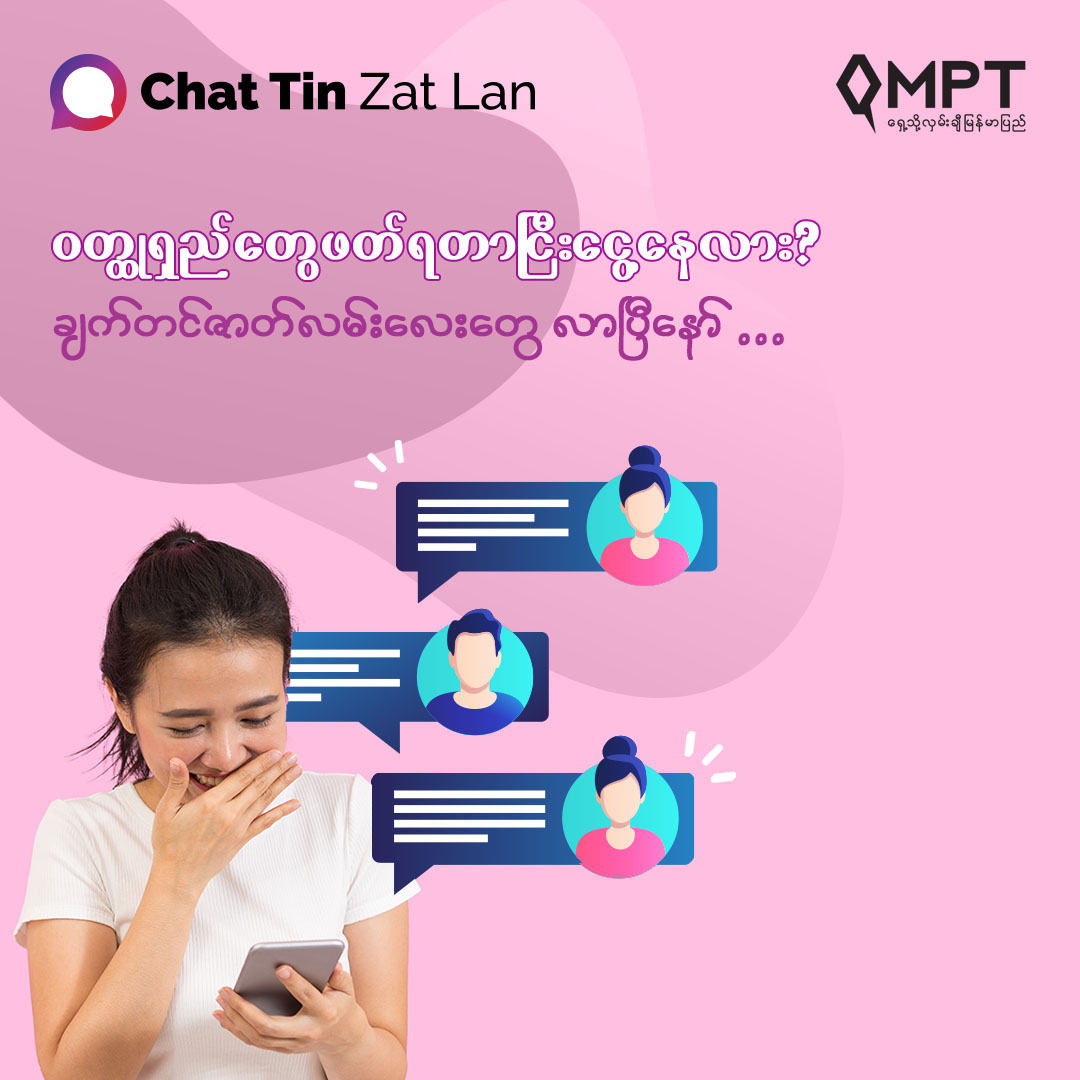 Photo Source – https://www.facebook.com/mptofficialpage/
Created in collaboration with UPSTREAM, a leading mobile technology company in the world with presence in 45 countries, Chat Tit Zan Lan is an innovative and trendy service that will deliver easy-to-read, original short stories. It is especially designed for people who are on-the-go and have little downtime in their busy schedules. The contents can be consumed in various occasions conveniently.
Chat Tit Zan Lan features stories that have local and international flavors to hook readers. The stories are delivered in chat style format that adds to the sense of mystery, suspense, thrill and excitement. To navigate through the story, users tap the screen of their mobile phones instead of turning pages, similar to mobile games, and keeps on hitting the next button until they reach the end of the story.

                                                             Photo Source – https://www.mpt.com.mm
Mr. Reizo Umeda, Chief Commercial Officer of MPT- KSGM Joint Operations happily shares his thoughts on this new portal service: "MPT strives to be part of every moment of the lives of the people in Myanmar. We fill it with relevant contents that resonate with them. Chat Tin Zat Lan is one such service. It aims to fill those micro-moments with something that touches the heart, excites the mind, or triggers the imagination, through various short stories that are easy to read anytime and anywhere. We want to deliver a fulfilling experience to our subscriber that why we make every moments matter. "
To subscribe to the service, MPT sim user can send ON to 8181 or subscribe via the Lo Ta Ya portal (https://lotaya.mpt.com.mm/event/244). The service has a daily cost of 99MMK (including VAT).
For more information on the Chat Tin Zat Lan, please call 106. Users may also visit the MPT official Facebook page at   https://www.facebook.com/mptofficialpage/ or MPT official website https://www.mpt.com.mm for further details on MPT's products and service.