Myanmar Women and Digital Startups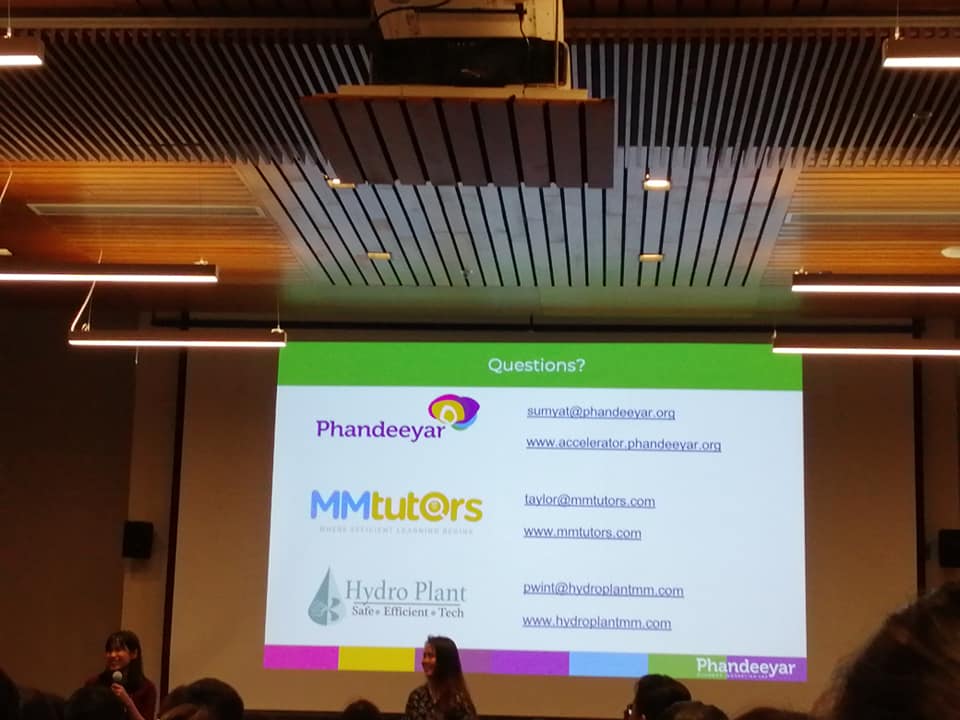 Photo Source- Myanmar Tech Press
Nowadays, women from all over the world are demanding equal rights and they can also apply their capacities better and better. We can see that women are participating as much as they can, in improving all the sectors of a country and day by day, their abilities are increasing. In the sectors like economic and social, the capacities and efforts of women are entering in waves and they are now sitting on tops, becoming leaders. In the same way, in Myanmar, there are many top women in various industries. Among them, in 7th March, Startup Founders, women who were practically successful while nurturing small dreams in systematic ways with perseverance, shared their experiences with the title 'Women & Digital Startups' at American Center, Yangon.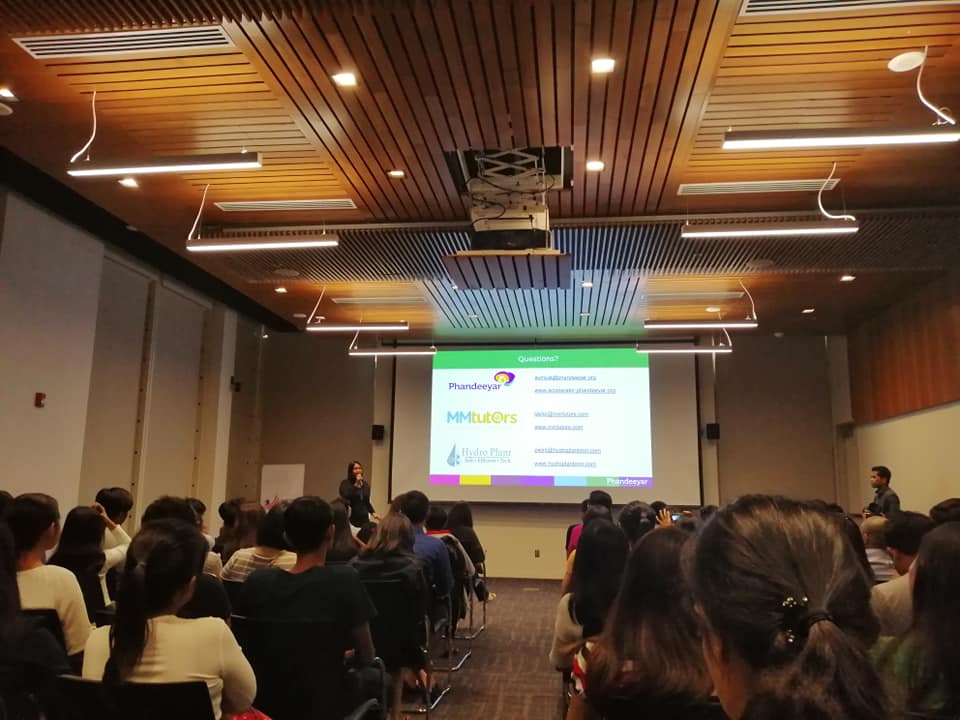 Photo Source- Myanmar Tech Press
At the ceremony, Ms. Su Myat Htet, Senior Accelerator Associate of Phandeeyar and Phandeeyar Accelerator, Ms. Phoo Pwint Eain, founder of MMTutors and Ms. Pwint Pwint San, founder of Hydro Plant, discussed their experiences. The purpose of the ceremony is to share about how Phandeeyar's Accelerator program supports Startups while Myanmar women are taking place in leading roles of Digital Startups of Myanmar, the difficulties along the process of supporting and, open suggestions.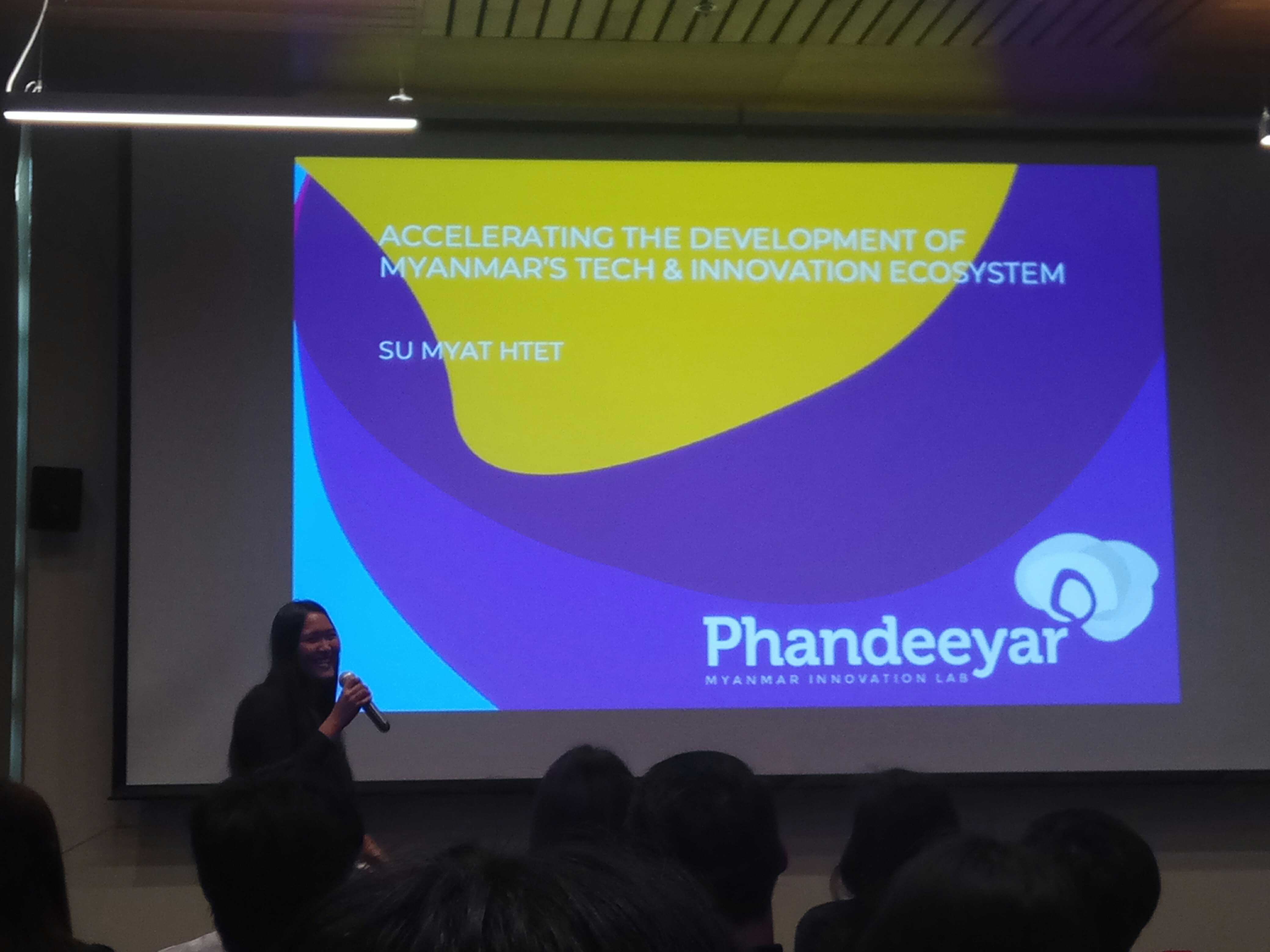 Photo Source- Myanmar Tech Press
Firstly, Ms. Su Myat Htet, from Phandeeyar, introduced the current and finished programs of Phandeeyar to the audience. Myanmar's mobile phone usage is increasing significantly compared to other countries and Myanmar become a target place for Digital Startups. Among these Myanmar's Startup entrepreneurs, the number of women is still very low. Therefore, she explained about the programs intended for women, programs conducted yearly and the supports from Phandeeyar. She also invited the audience to participate in the upcoming programs.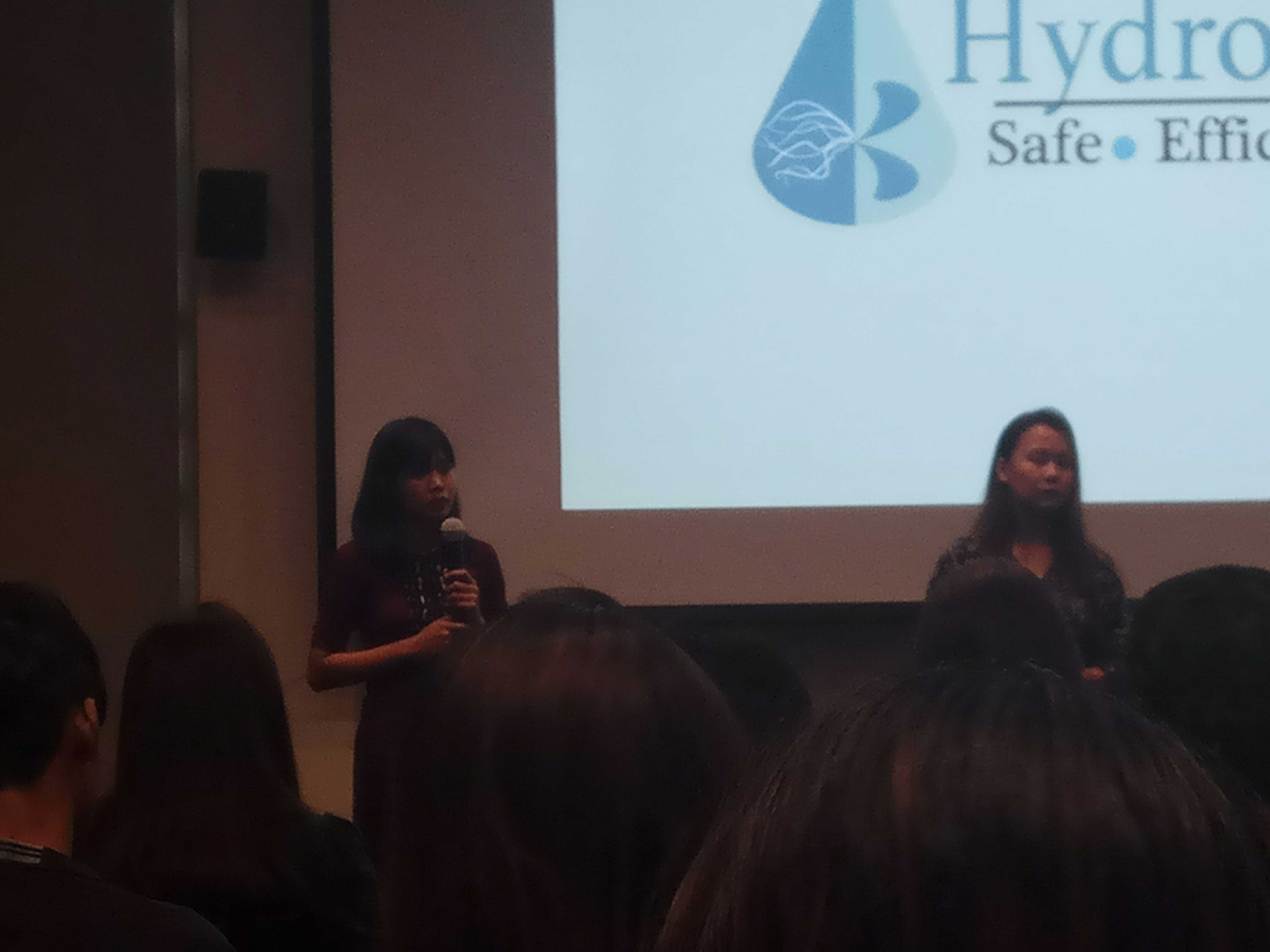 Photo Source- Myanmar Tech Press
After that, a founder of MMTutors, Ms. Tylor aka Ms. Phoo Pwint Eain shared about how her Education Service Startup, MMTutors, has been established. As she started MMTutors while she was attending the school, she shared about how she had to struggle alongside with school's obligations, how she overcame the difficulties while learning about the things she wasn't good at, how she performed at Phandeeyar and she shared about Passion, Knowledge, and Team which are the important things for Startups. She also explained about the meaning of Startup and how she discovered the Education Technology that she is operating now.
As last, Ms. Pwint Pwint San, founder of Hydro Plant, explained in details about the aim of founding Hydro Plant, failures before gaining success, how she found the co-founder, how she changed from being a full-time employee to a startup owner, how she did to get the customers' awareness to enter into the market. She also encouraged the ones, planning to found startups, not to fear failures. Moreover, she shared about how agriculture is merged with technology.
It is a thing to be proud that in the developing age of technology, Myanmar women are leading with successful businesses, combining their dreams and ideas with digital technologies. The youths and women of the ceremony helped and guided each other by answering the questions of attending audience. As there were youths interested in startups, experts from various industries and startup owners in the discussion ceremony, both the women and men participated in the discussion and it was a day of knowledge growth.