Ooredoo and Mytel supports Sim Card and Top Up presents because of COVID-19
In the case of COVID-19, telecommunications operator Ooredoo is offering mobile SIM Cards and Mytel is offering phone rewards for people during the traffic restriction.
Ooredoo Myanmar, socially responsive telecom operator in Myanmar, handed over one thousand SIM cards to U Moe Hein, Director from the Yangon Regional Government Office to help the government's efforts in containment and prevention of COVID-19. Ooredoo provided 1,000 SIM cards with 1GB data with 60 days validity and TopUp balances allowance for people who are in quarantine centers.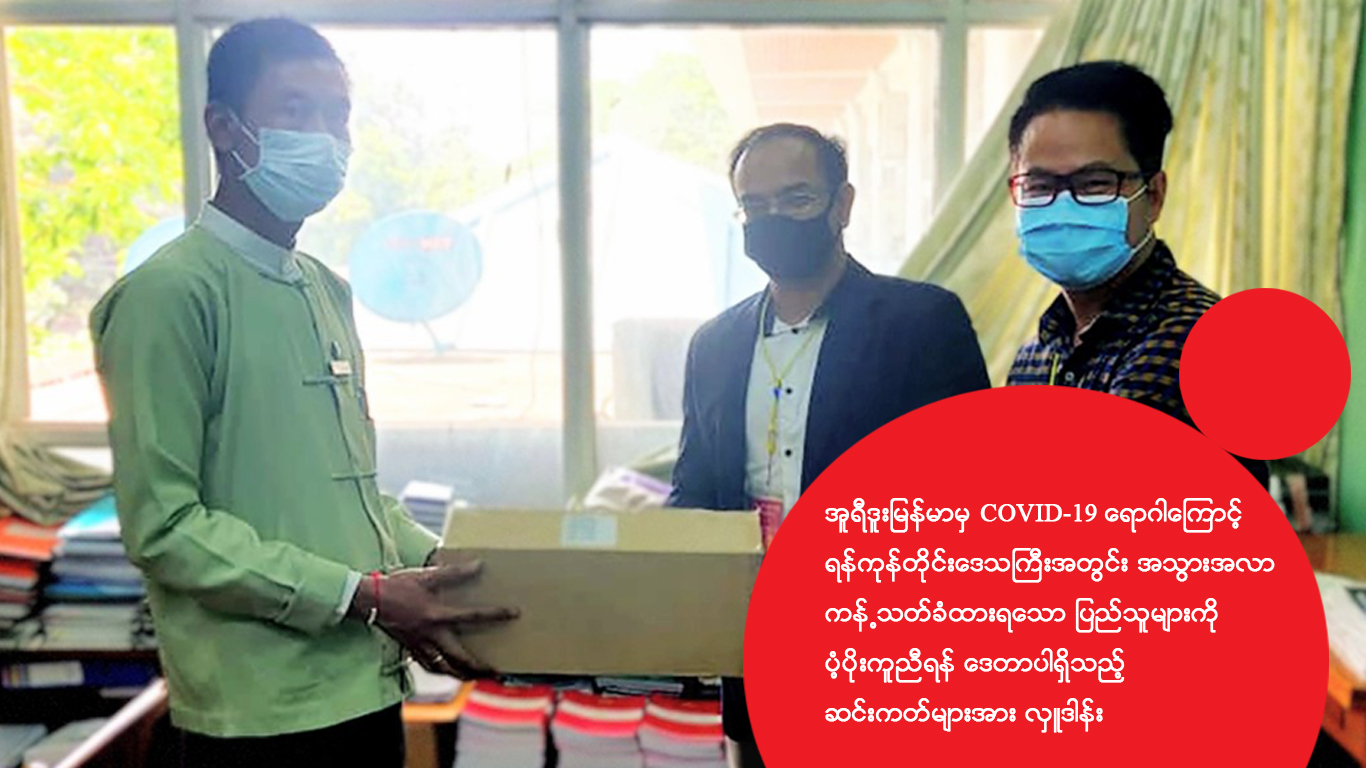 Photo Source https://web.facebook.com/OoredooMyanmar/
These SIM cards will ensure that all persons in quarantine will be connected to their loved ones and families during the quarantine period and will be easy to connect with officials afterward.
Mytel has announced to provide its users with a 50% onus of the top-up amount for 3 months in response to the worldwide COVID-19 pandemic. Also as the most caring operator, Mytel fully understands the concern of the government and the citizens and therefore pledges to do their best to support the country and the citizens who are in need of communication and internet usage to work from home, stay up-to-date with the current affairs, and connect with their loved ones while staying at home.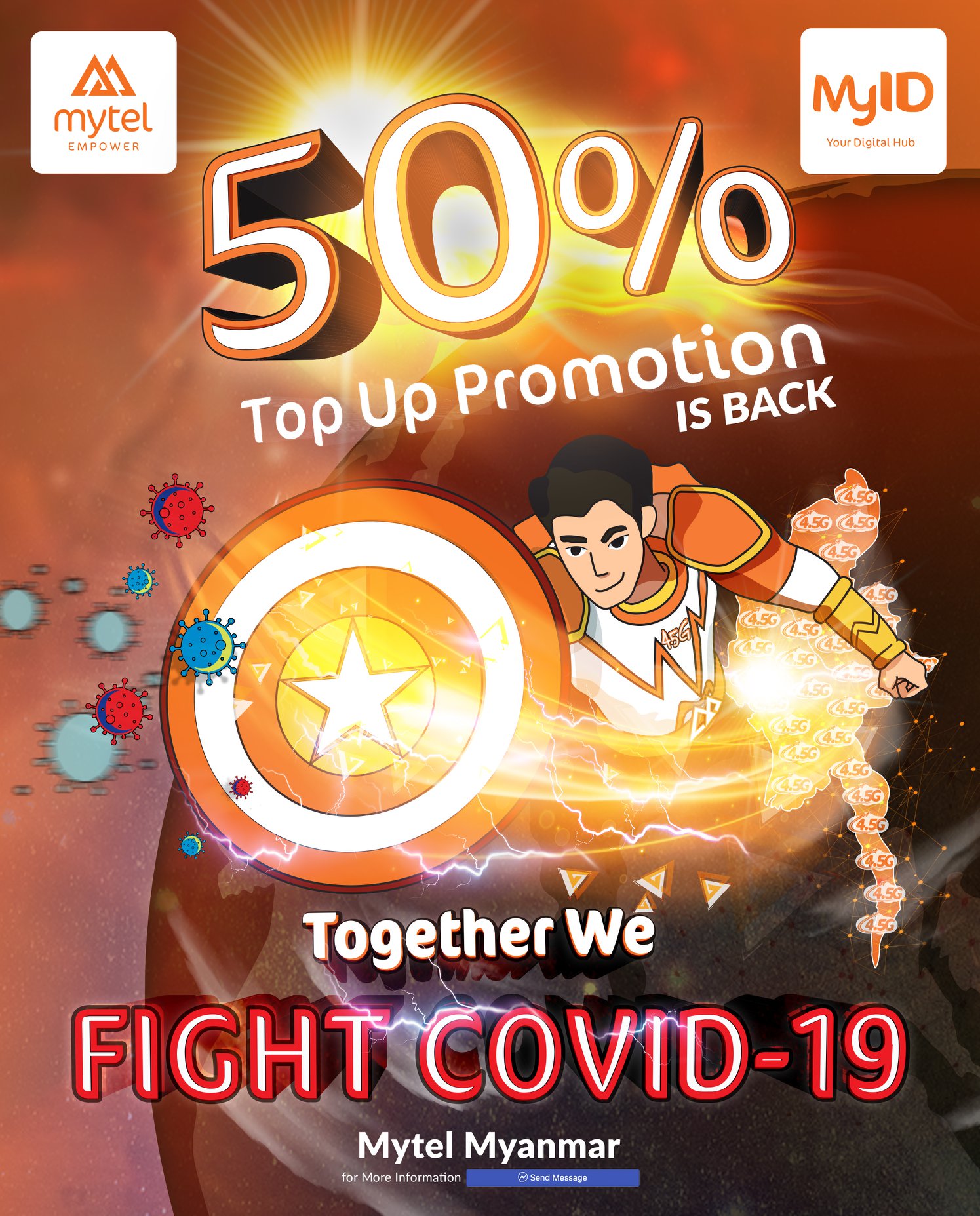 Photo Source https://web.facebook.com/mytelmyanmar/
"It truly saddens me to see our country gradually affected by the COVID-19 pandemic, which has forced many citizens to restrain themselves form most of their day to day routine such as going out, hanging out with friends, and working out or enjoying outdoor leisure activities. In addition, more and more businesses start to exercise work from home practice. For both personal and professional reasons, people need any means to compensate for the situation and find a way to enjoy their stay at home time and e-communicating for different reasons. These situations not only hinder people from their daily lives but also impact them financially as they have to spend more on telecommunications and internet consumption. Understanding the dire impact that has been put upon our customers, we aim to show our support through this 50% bonus program which will not only help save money, but it will also help users to enjoy our services while staying in. I hope all of our citizens are safe and are taking the necessary safety measures very seriously. Let's fight this together." said U Zaw Min Oo, Mytel's Chief External Relations Officer.
The promotion period will be from March 31, 2020, to June 30, 2020. Within the promotional period, Mytel customers will get extra bonus upon any successful top-up. The bonus is 50% of the top-up amount and will be credited into a promotional balance, which can be used for Voice on-net, SMS on-net, and Data PAYG.