The Significance Display of OPPO A52 Takes Over TV and Other Electronic Entertaining Devices
Especially most of the young adults widely use smartphones nowadays where things can be found out easily and kept rather than TV, computer, and other electronic devices in watching entertainment and information. Comparing to the screen, although the screen size is different from TV and computer, smartphones can give the easing of difficulties to use that happened before. Being able to bring along, watch and replay the TV programs or other programs and aired programs from mobile apps, websites and others make smartphone users to use widely.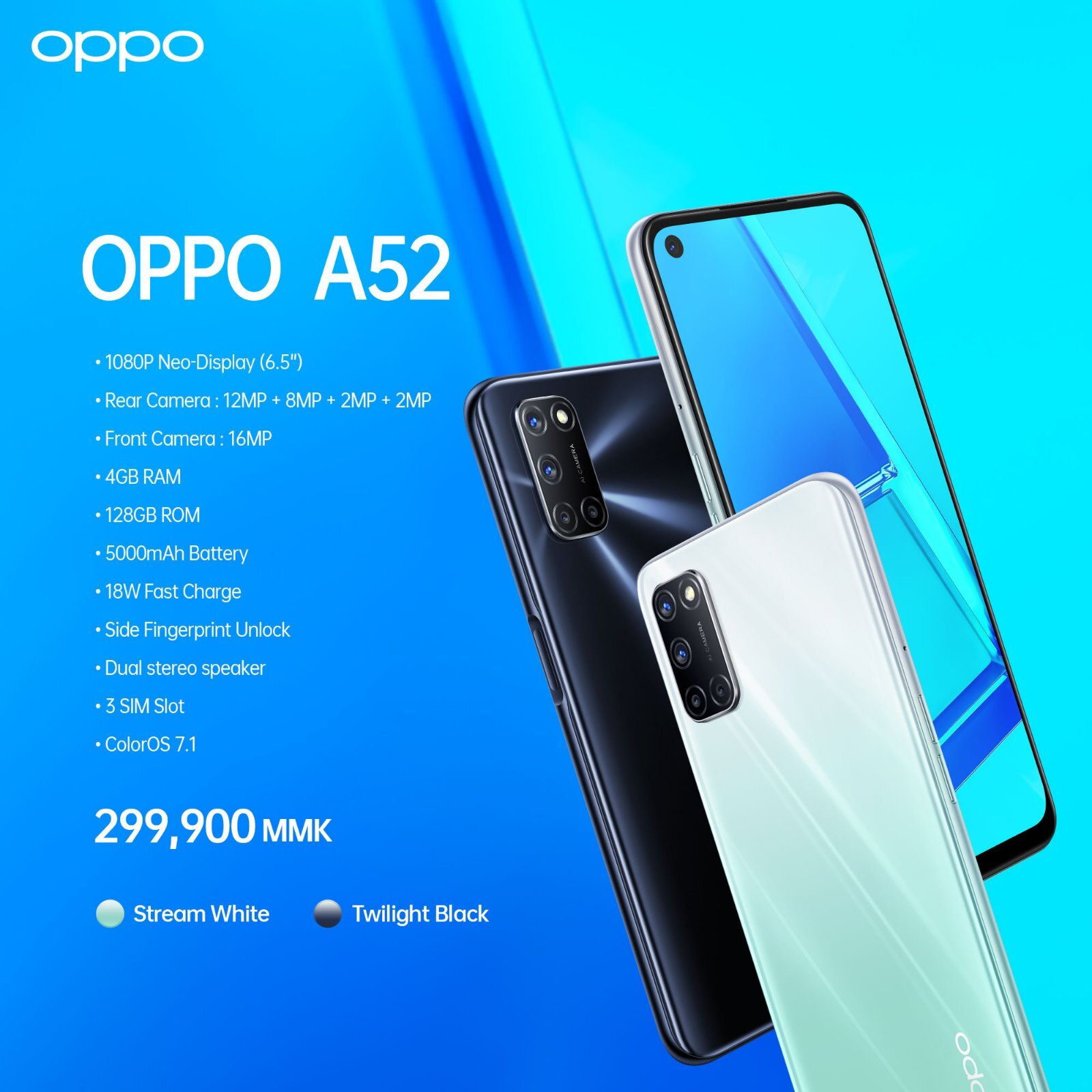 Photo Source https://www.facebook.com/oppomyanmar/
Capable of playing qualified and interesting mobile games without needing to pay cash can release the stress of users by playing games. As for the grown-ups, religious doctrines can be found out by a click. All of the functions lead to an easier lifestyle for the users. With the highly performance and technology of smartphones, the Screen Display becomes one of the important things to be considered as smartphones are being used mostly for entertainment. Resolution and Aspect Ratio are crucial in making a choice for a good Screen Display. Choosing smartphones that can give a Full HD Experience and the number of Screen-to-Body Ratio are necessary in order to watch the images more vividly and colorfully. As Brightness is another vital thing in using smartphones, it needs to be able to see the screen in any lighting and also needs to be protective from rays that can damage eyes based on the inclusion of Brightness Nit. Another thing to deal with is the Touch Response for normal users and gamers. Besides, a good CPU System, Sound Effect and other Support Functions are also enhancing the experience of using smartphones.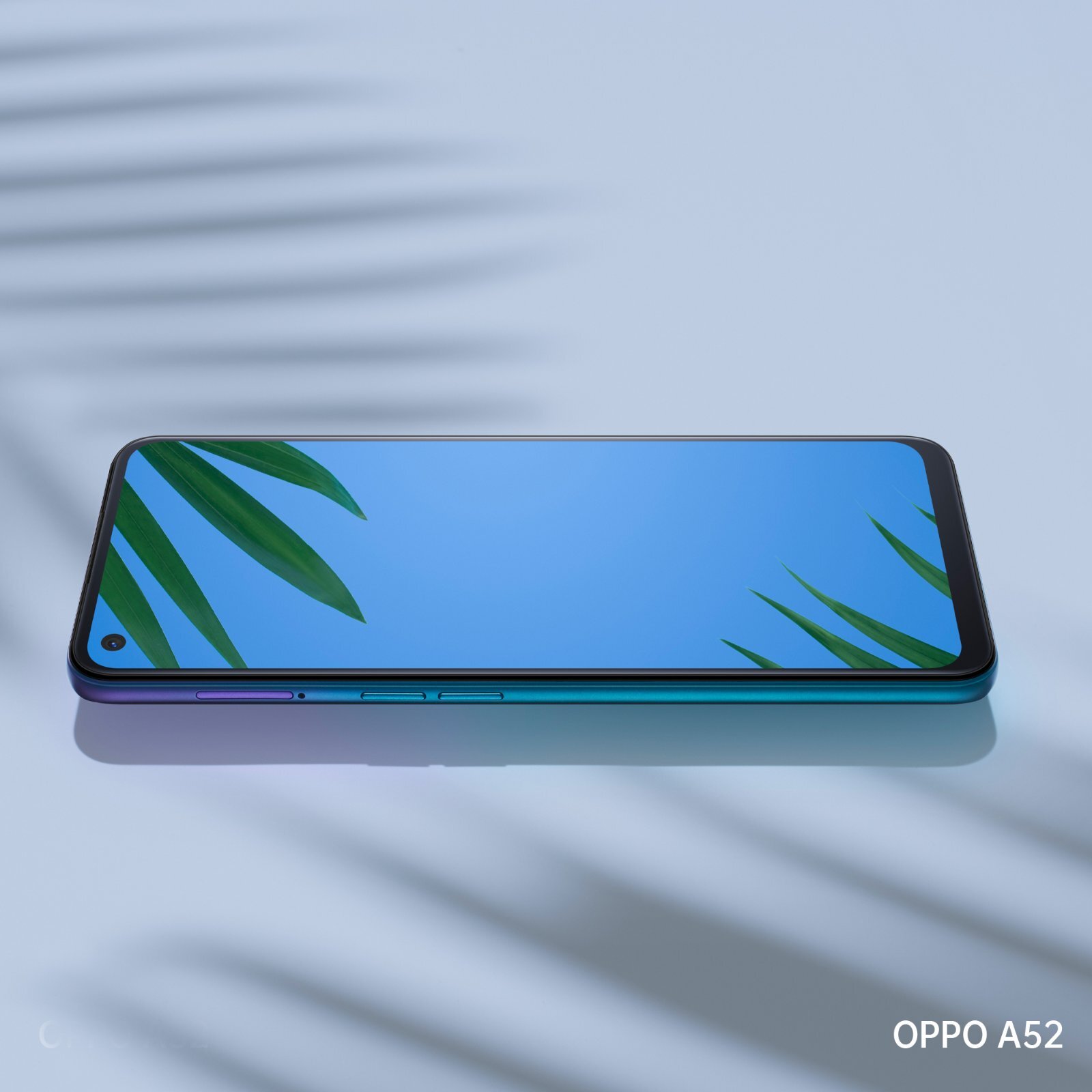 Photo Source https://www.facebook.com/oppomyanmar/
A recently released OPPO A52 smartphone is a good choice for its qualified Screen Display. It has 20:9 Screen Ratio, 90.5% Screen-to-Body Ratio and 6.5 inches LCD Blind Hole Screen that can give a wider screen experience than the earlier ones. Because of the involvement of very high Display Resolution: FHD + (2400×1080) PPI 405 and In-Cell Touch Screen Technology, it can bring a better experience for using phones, watching movies, videos and playing games. This smartphones have a certificate of able to watch Trending Video Platforms in HD from WIDEVINE L1. Its maximum brightness in 480 nits and includes AI Backlight Adjustment (that can adjust lighting automatically according to the user), Sunlight Screen (that can give a vivid image even under the strong daylight) and Dark Mood (that let users have a comfortable vision). Therefore, OPPO A52 can be used and can give the image vividly under any lighting. It also has a certificate from TUV Rheinland for its Protective Screen Display from blue rays that can damage eyes.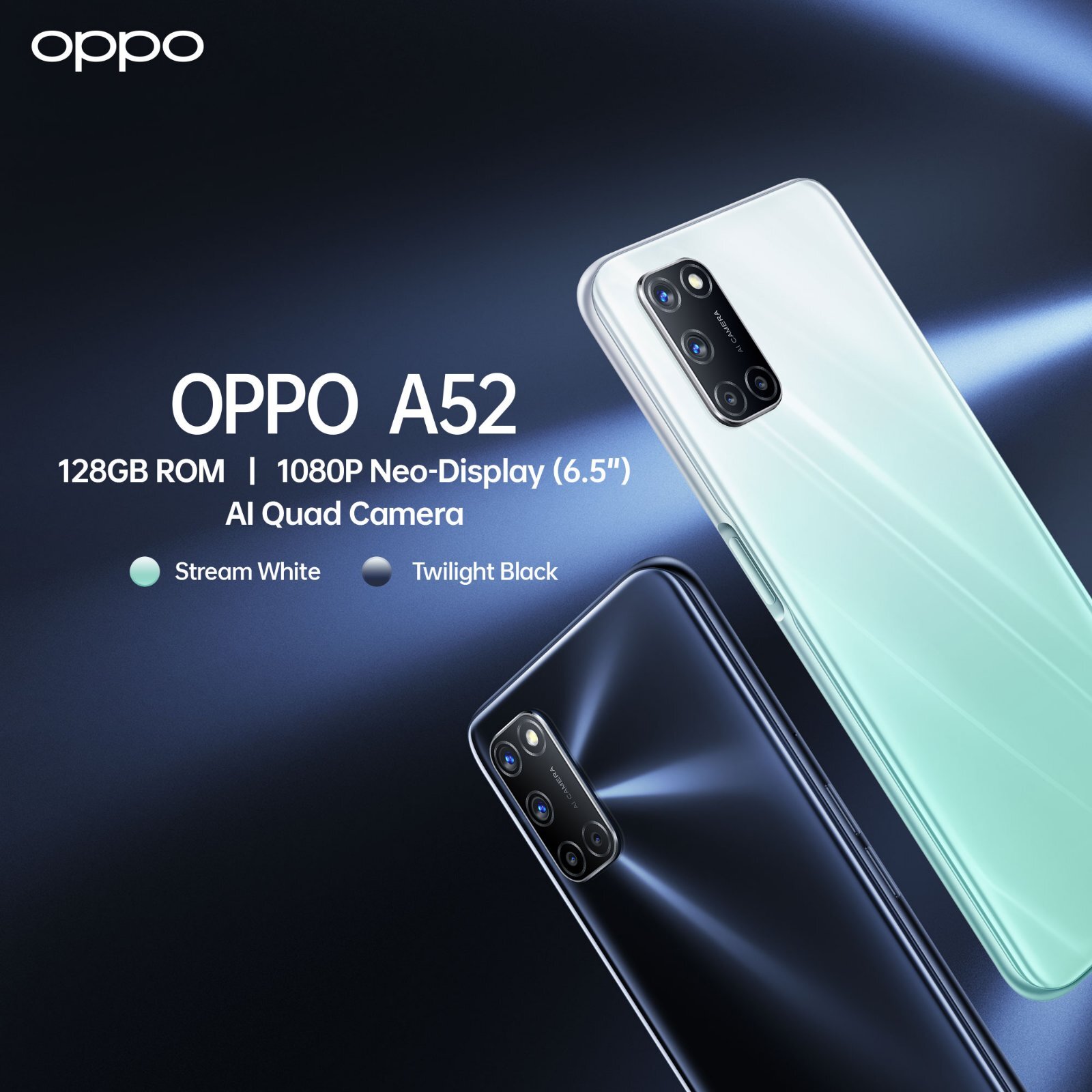 Photo Source https://www.facebook.com/oppomyanmar/
Qualcomm Snapdragon665 Octa-core processor helps for the better experience of using phone and Dirac 2.0 High-Resolution Dual Stereo Speakers and Hyper Boost support for watching movies and playing games. It weight only 192g and with the function of the high ColorOS 7.1 (Android 10) System, 500mAh involves 18W Fast Charge System that can be charged from 0% to 50% within 45 minutes and 4GB+128GB storage space, can add lots of games, videos and can use the smartphone with a longer battery life. This OPPO A52 smartphone is distributed with the price of 299,900 kyats in every mobile store in Myanmar and can also order at shop.com.mm with a free delivery.
For more information, click the link below.
https://www.facebook.com/oppomyanmar/