Popular and easy-to-use Cookie TV Application
Some want to watch good foreign movies during leisure while at home or while travelling.Some want to watch live programmes easily from the phone. To be convenient  for these Cookie App later.It is convenient because it is popular and easy to use .It is one of Myanmar first all in one mobile app. International news,sport news and TV entertainments,special series for children and movies which can be watched at the same place are available.We can use Cookie TV application in both Myanmar and English.In Cookie TV application,there are over 50 channels.We can watch TV channels televised in both Myanmar and English.We can keep the films  which we had bought in My Library from the day you had bought under 30 days.You will have to watch it in 72 hours from the start watching it.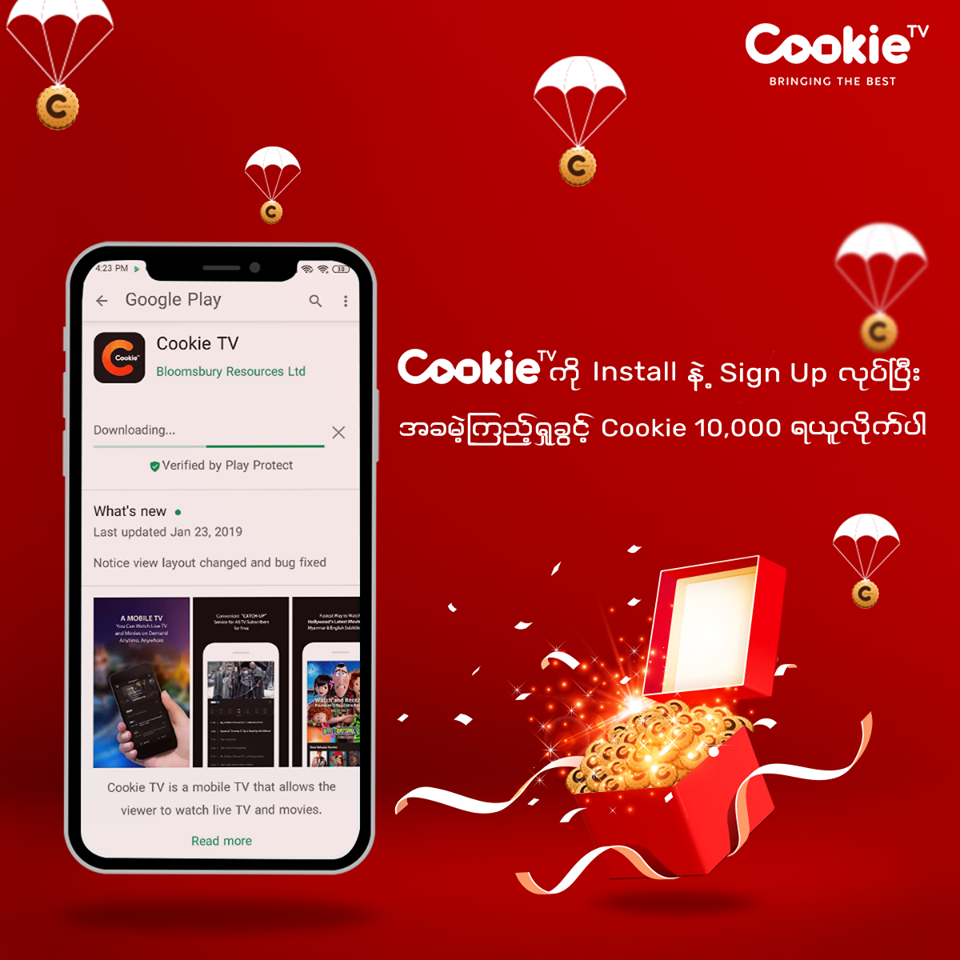 Photo Source – https://www.facebook.com/cookietvmyanmar/
In foreign films,the newly films,films which come out within a week,the best sold out films,the films you have changed from vocalist to actors,the films based on true stories,the films which won academy awards,The Rock films,Girl Power film,the collections of Blumhouse Horror films,action comedy films,films favoring music,korean series,films on enquiring astronomy films Sci-Fi,Korean movies,Lego Movies Special films,life on various stages films,animation films,thrilling,frightening,comedy,films on the family etc.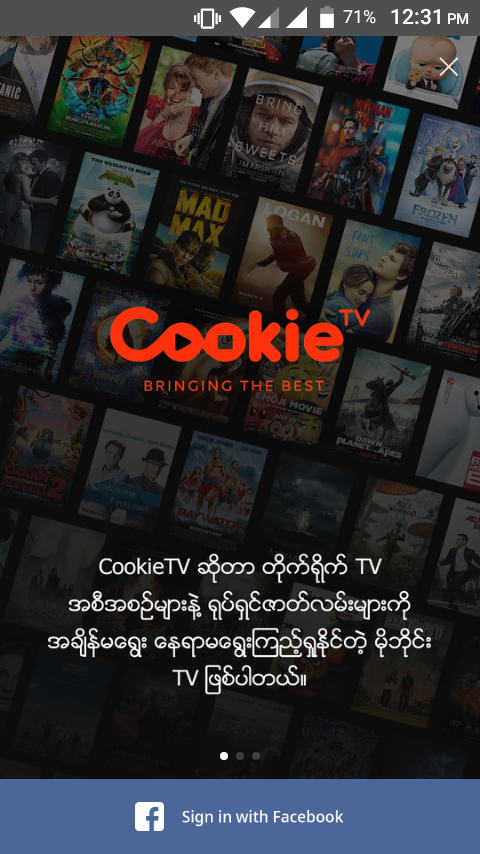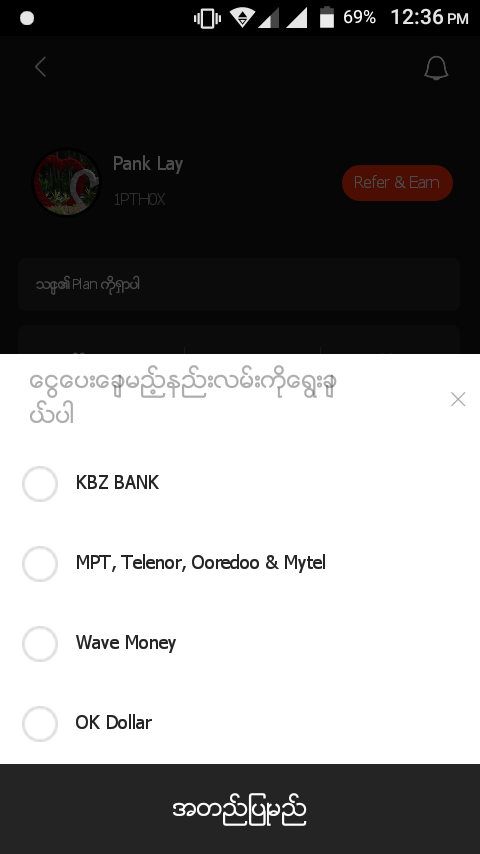 Photo Source – Screenshot By Myanmar Tech Press
In the pay-TV in the cookie KBZ Bank, MPT, Telenor, Ooredoo, Mytel, Wave Money, OK Dollar could be made through subscription, according to App.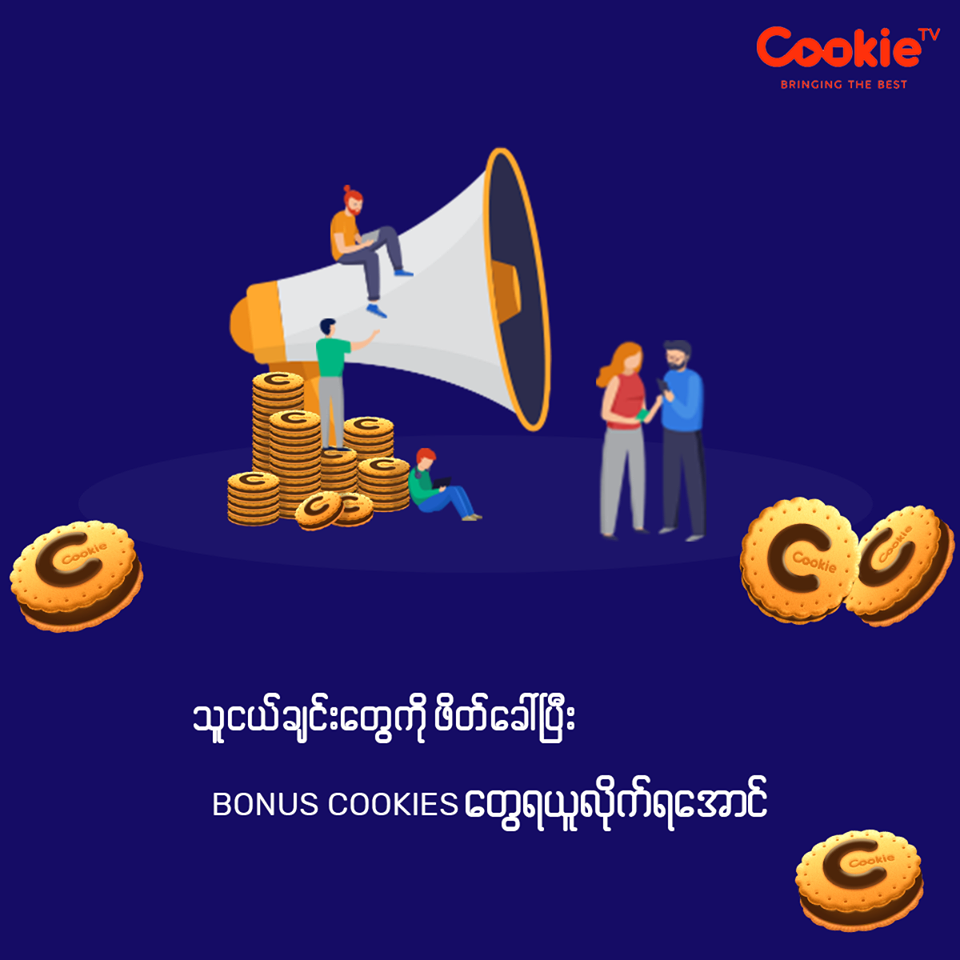 Photo Source – https://www.facebook.com/cookietvmyanmar/
Cookie TV App,you have installed Cookie TV App you have got 10000 kyats as an extra presents.Whether you watched the films which you like the best,it will cost as fix prices,the prices are not the same.You will get bonus while you are using Cookie TV App.You can press the Cookie TV App,you get help and you can ask for the service of Cookie TV App.You can also ask the topic of what you want to know and explain the topics completely.
https://play.google.com/store/apps/details?id=net.giitd.cookietv