Coronavirus (COVID-19) Information Center
I wanted to provide an update on our response to COVID-19, including the news that we are launching Coronavirus (COVID-19) Information Center on Facebook, a central hub for people to find information and resources from trusted health authorities, as well as actions they can take to stay healthy and support their family and community.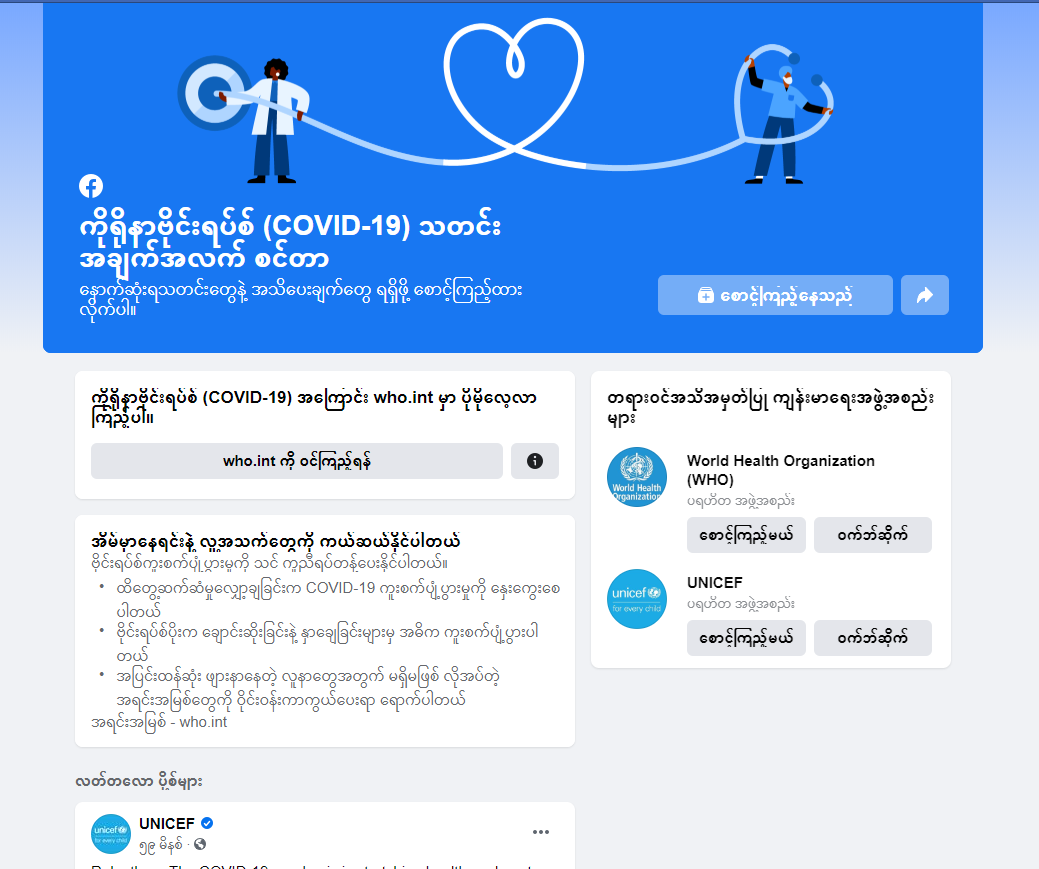 photo resource https://www.who.int/
The resource hub includes the latest COVID-19 information and guidance, translated in more than 40 languages, from the global and national health authorities all in one place. In Myanmar, this includes the latest from global health authorities such as the World Health Organization and UNICEF.
It'll include best practices for prevention and what to do when you're not feeling well, as well as tips for staying connected while social distancing.
By following the COVID-19 information hub people can get notifications and see updates in their newsfeed from local, health authorities.
Here is an example of what the user can see at the information Center.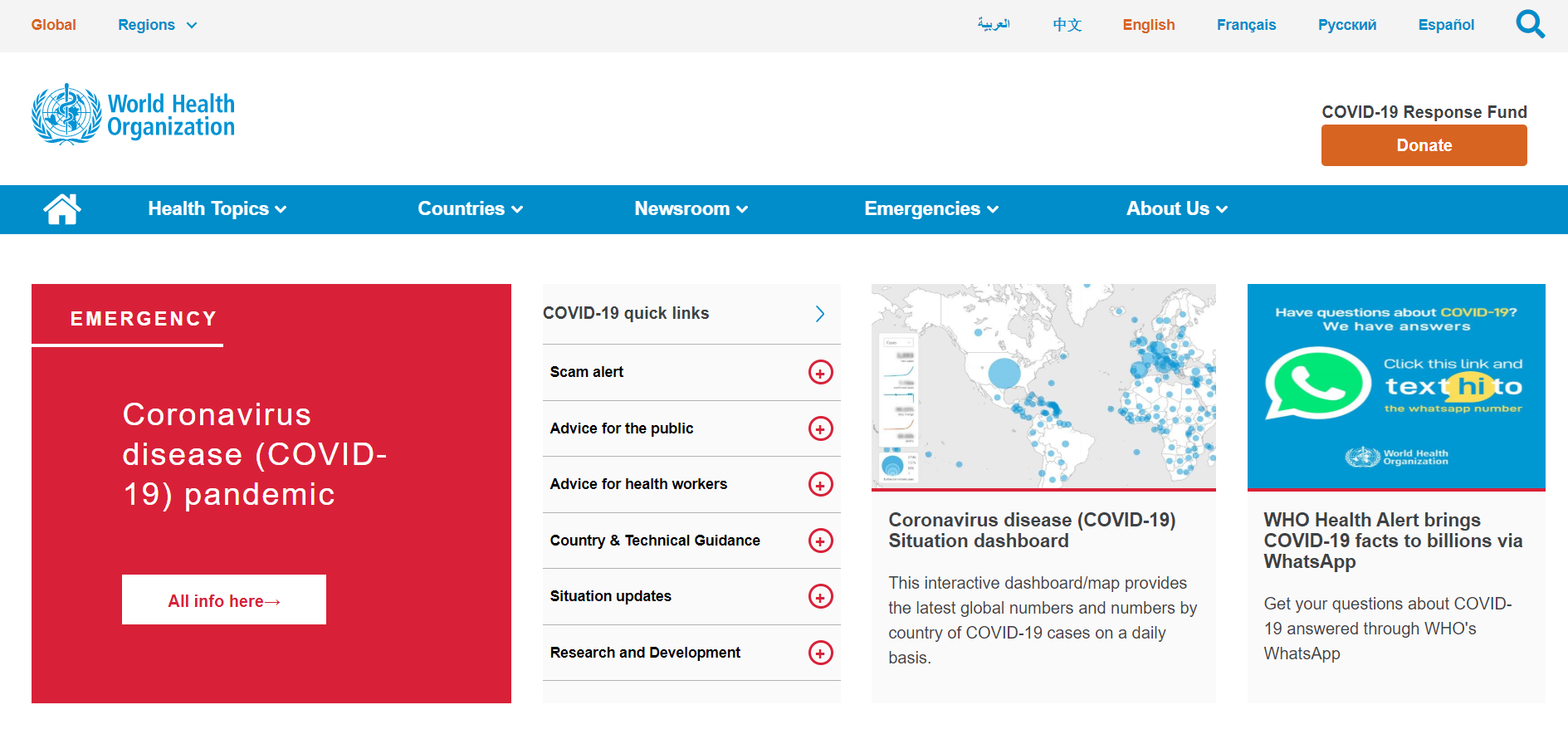 photo resource https://www.who.int/
The user will also be able to know information about health organizations that have been recognized by Page. The user can also visit the WHO's website and read the information about COVID-19. Tips for preventing COVID-19 such as how to protect yourselves from getting sick; how to stay healthy while traveling; how to install mask; how to wash your hand is shown with the pictures to understand easily. It also explains how COVID-19 is spread in Myanmar Language. The users can also view the COVID-19 outbreaks across the world through the dashboard.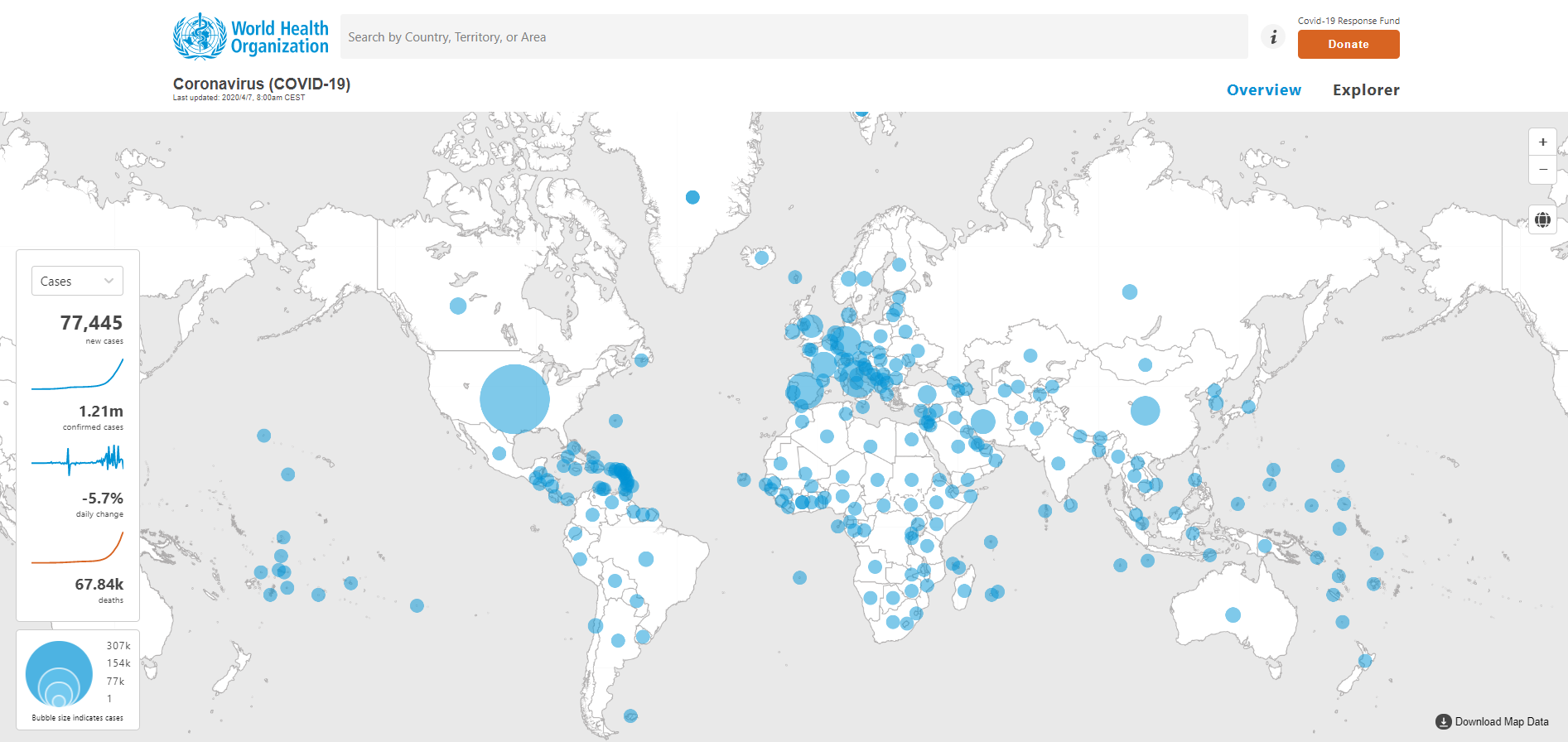 photo resource https://www.who.int/
The Coronavirus is a respiratory disease that was first discovered in Wuhan in December 2019. The disease gradually spread and the WHO designated Coronavirus Pandemic. Symptoms of the coronavirus are spread through the first day of the illness. Cough Symptoms include sore throat and respiratory symptoms. About 80% of infected patients experience this symptom. The virus can enter the lungs in three to four days and start breathing in four to nine days. About 40% of infected patients suffer from these symptoms. Between 8 and 15 days of infection, the virus will spread through the lungs and into the bloodstream. To prevent this, people must wash their hands often. Whenever you remember, wash your hands, and you should use protection when coughing.