mBuyy, one-stop shopping website for innovative products
It has become more convenient and easier to buy a product you want just from home without needing to go out and search for it. People can just search for the items they want to buy just from their phones which can help reduce the time they have to go shopping outside. Therefore, Online Shopping Facebook page and Online Shopping Website have become more popular among people these days.
Online shopping has become popular as there are many different varieties of products available on the Website and Facebook page as well as the products are affordable and delivery fees are also cheap. Moreover, buyers can thoroughly check the quality of the products before buying which is also a good advantage and can give full satisfaction to them.

                                                        Photo Source – https://www.mbuyy.com/
In mBuyy Website, users can create an account and browse and buy for the products they want. Most of the women's products are available on this website and therefore has become popular among ladies and the website is also very easy to use.
The products and goods you can buy on mBuyy Website are women's fashion, men's fashion, home and garden equipment, pet's products and accessories, bags and accessories, mom and babies products, beauty and health products, indoor and outdoor sporting gears, office supplies and stationaries, cars accessories, consumer electronics products, mobile phones and accessories, etc. There are also two languages available such as English and Burmese.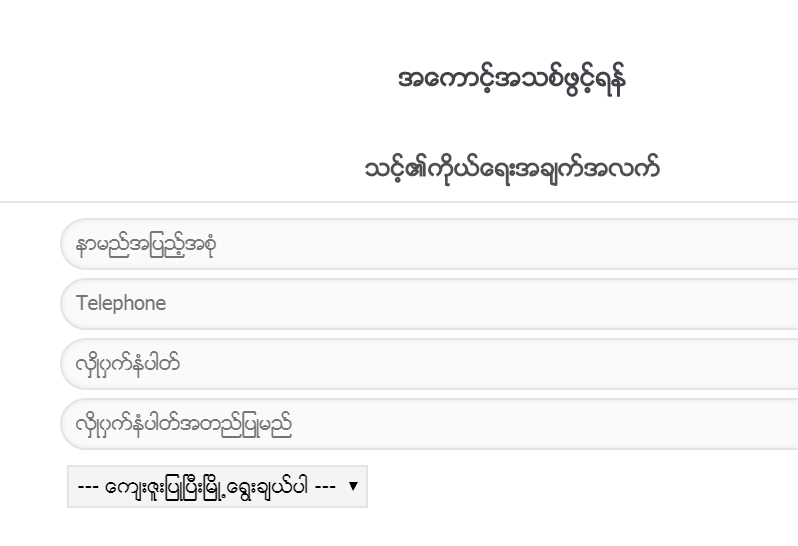 Photo Source – https://www.mbuyy.com/
First of all, you have to create an account in order to buy from mBuyy. Click the "Register Account" button to create an account. Your full name, phone number, password and your current state/ city should be filled up and create a new account. In buying products from this website, it can give you full satisfaction as you can check the detail quality of the products.
Buy creating a new account on the mBuyy website; you can get services like buying products easily, making an order and checking for your orders anytime.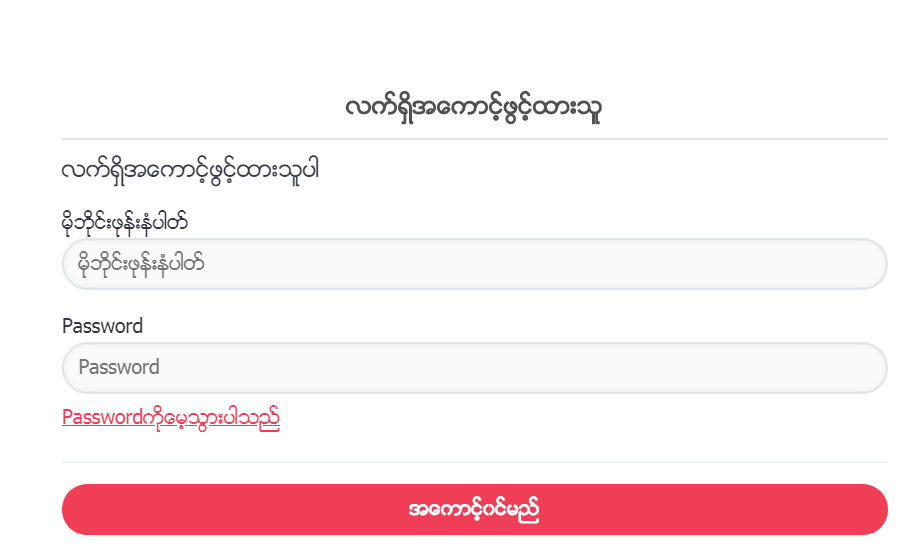 Photo Source – https://www.mbuyy.com/
For the payment process on mBuyy, you can make payment via KBZ Bank, AYA Bank, and CB Bank. The delivery charges are also affordable since delivery within Yangon will only cost 1200 mmk for 500 grams. 8% service fees will be charged for customers who buy a total of below 1 lakh and 5% service fees for 1 lakh and above.
You can click the link below to read more about mBuyy.
https://www.mbuyy.com/