Pre-Order for the new vivo V20SE smartphone will be available from 1st December
vivo recently introduced the hugely successful V series member, the V20 which took the camera and smoothness to the next level. The V20 is not only and every accessory but a reflection of the emotions of young people, which is entering the smartphone world with great momentum and achieving great success in the Myanmar market.
One of the innovations of vivo, the V Series offers the perfect lifestyle for young people along with the technology which brings the art of photography, and innovative smartphone design. vivo analyzed the development of photography, gaming, entertainment, and smartphone design from time to time. And, the design which reflects a unique modern lifestyle is one of vivo's own technologies.
vivo V20 brings unique camera features for young content creators and all types of selfie lovers with the features of smoothness, stylish, and beautiful.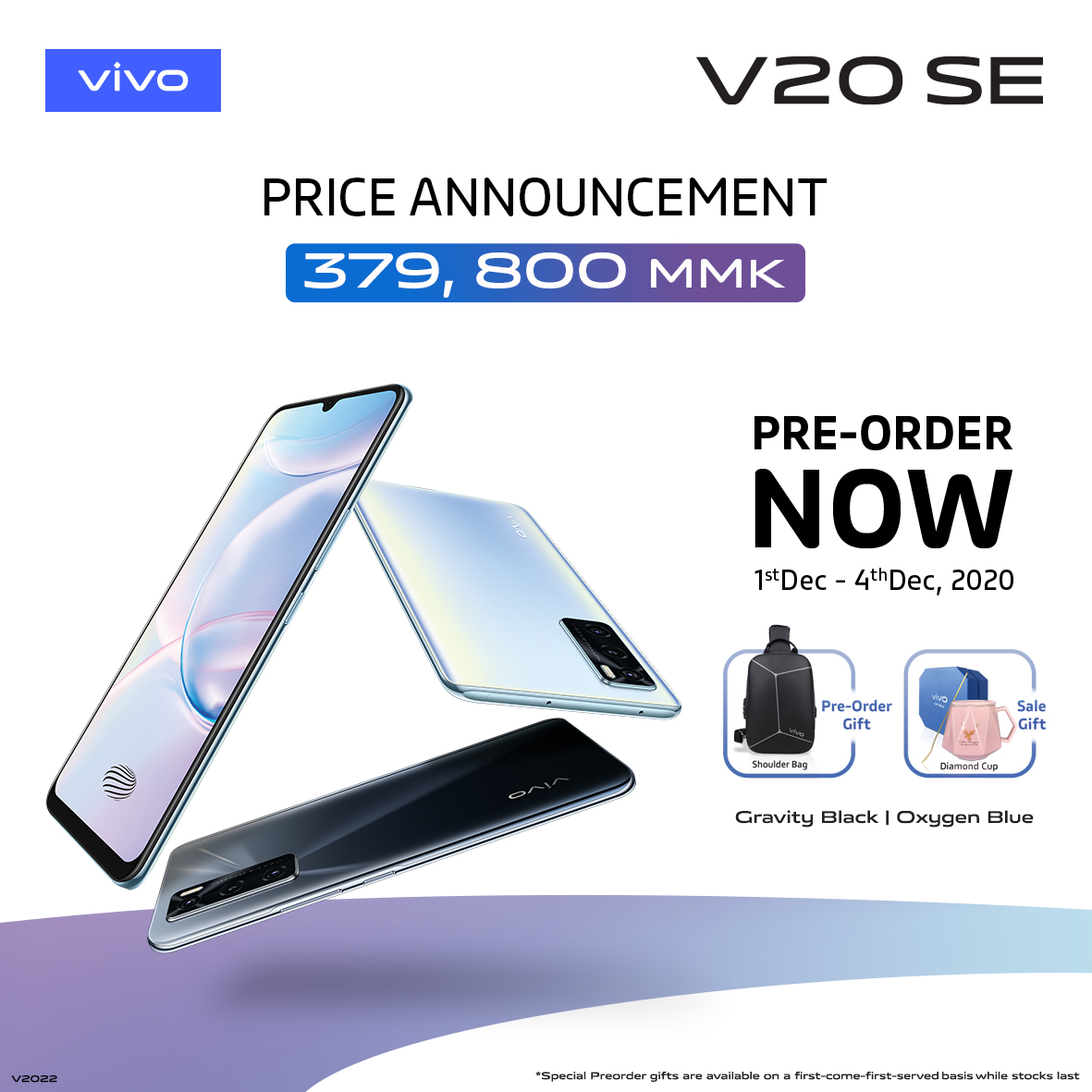 Photo Source https://web.facebook.com/vivomobileMM
vivo is constantly evolving to meet the needs of different customers. the V20 smartphone is one of the leading smartphones which focuses on the camera capability of the front-facing camera. This is one of the impressive features of premium smartphones and also the most attractive feature for young people.
Currently, vivo has also introduced the vivo V20 SE to the Myanmar Market with its magical design and unique photography experiences for consumers.
The latest smartphone from the latest V series is a smartphone that brings its success of the previous smartphone the best features. Each of vivo's innovations aims to raise the standard in the smartphone world and the upcoming V series is also a smartphone that has already caught the attention of consumers.
The vivo V20 SE is a new smartphone in the smartphone market with a 7.83mm 3D lightweight body with 32MP Super Night Selfie and 48MP Multi-Scenario photography feature along with the 33W fast charging system.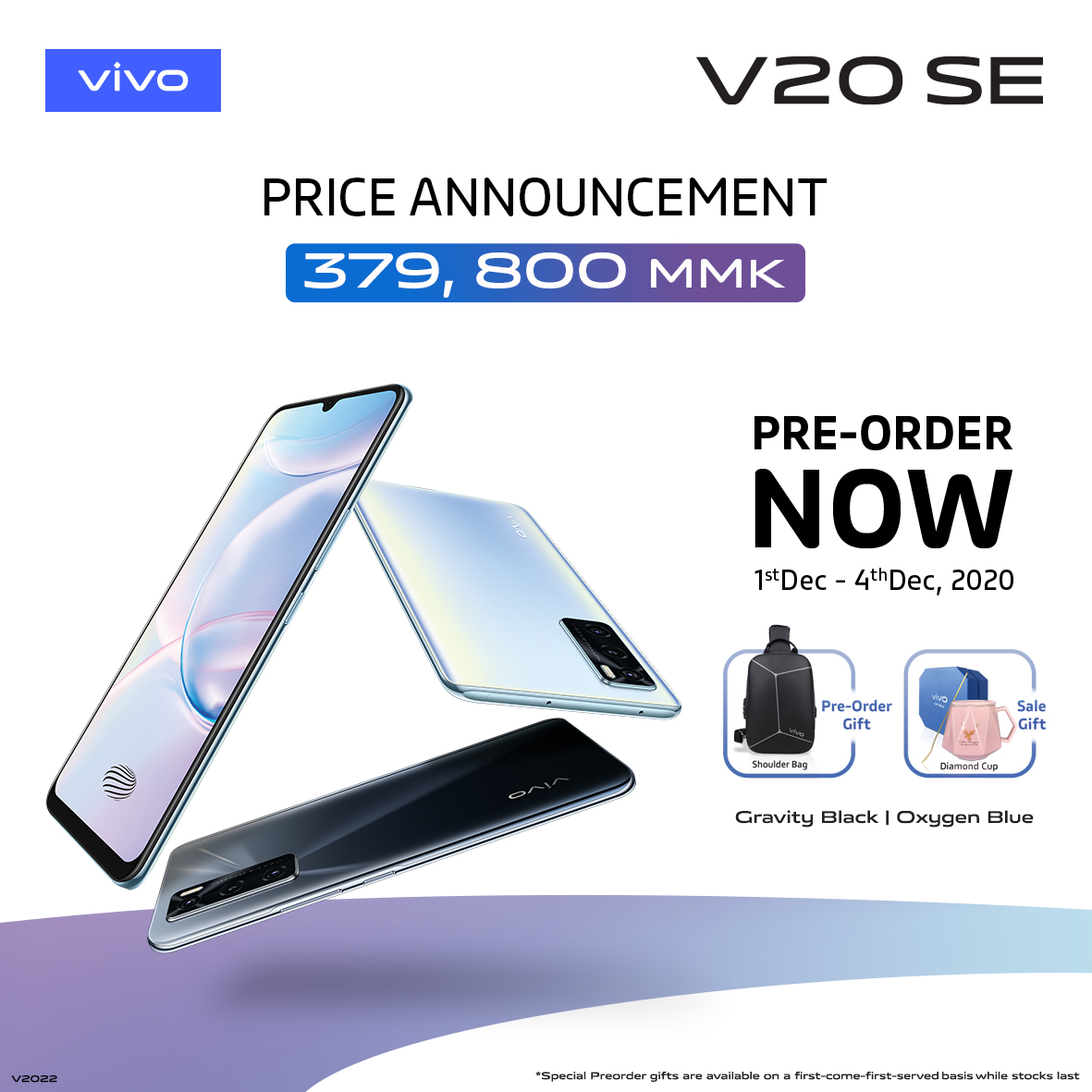 Photo Source https://web.facebook.com/vivomobileMM
vivo has promoted "customer-centric innovation" and includes features designed specifically to meet the needs of young people. The photography centric features of V20 SE are the key to inspiring the users' passion for photography. Features like Professional Portrait, Aura Screen Light, Super Night Mode, Ultra Stable Video features are included and the amazing 44MP rear camera can capture the tiny little objects in front of the screen. In addition, the vivo V20 SE also features Dual Mic Noise Cancelling and Special Game Mode for smoother performance and improved user experience.
The vivo V20 SE will be available for pre-order starting from 1st December at a price of 379,800 Kyats at nearby mobile stores or from online.