OPPO Reno4 Pro featuring with 65W SuperVOOC 2.0 Flash Charging System
The World's top leading smartphone brand OPPO launched OPPO Reno4 Pro, the upgraded version of "the beauty in yourselves" OPPO Reno4 at a price of 699,900 MMK on September 9 in the Myanmar Market.
OPPO Reno4 Pro was supported with 65W SuperVOOC 2.0 Flash Charging System, the only low voltage fast charging technology in the world as well as the advanced technology 6.5 inches 3D boundless curved surface, 90Hz Super AMOLED Display, and 4000 mAh battery. OPPO Reno4 Pro is the only smartphone with the world's fastest charging technology in its price range.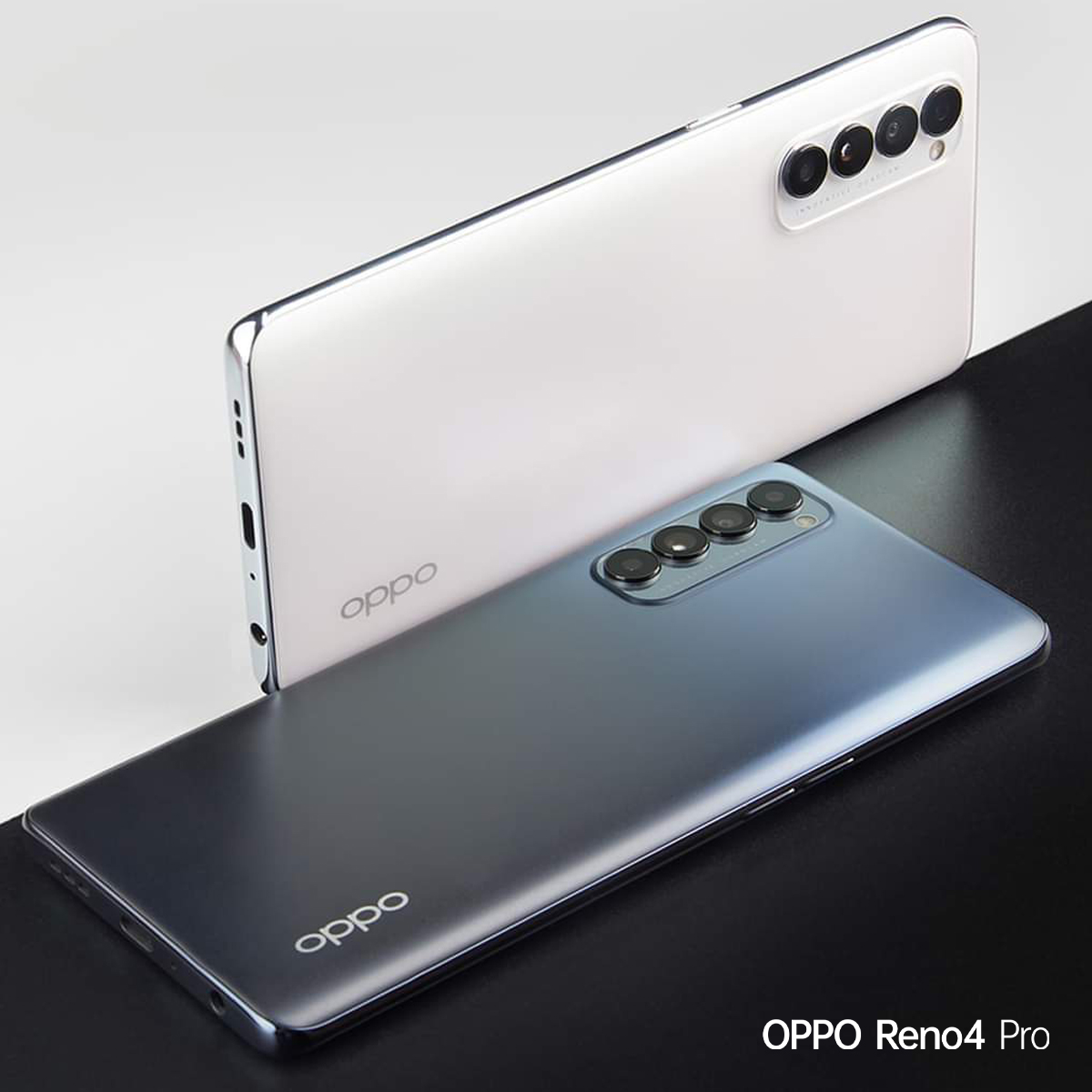 Photo Source https://www.facebook.com/oppomyanmar/
OPPO launches OPPO Find 7 smartphone, its first VOOC charging system 5V/4A Flash Charging technology in 2014 after approaching the Low Voltage, High Current Technology. The Find 7 smartphone's five-minute charge and two hours talk time feature has caught the attention of many customers. Since then, OPPO has been innovating and improving Flash Charging Solution, leading the fast charging technology industry in the smartphone industry. In addition, OPPO announced the SuperVOOC technology at the Mobile World Congress in 2016 and introduced the 50W SuperVOOC Flash Charge technology with the dual-cell battery design on the FindX Lamborghini Edition smartphone in 2018. IN 2019, the 65W SuperVOOC 2.0 was introduced on the OPPO Reno Ace with five minutes of charging and 2 hours of gaming capabilities, and now on the OPPO Reno4 Pro as well.
The previous VOOC speed was 30% to 75% on a 30-minute charge, and it took about an hour to fully charge. 65W SuperVOOC 2.0 in OPPO Reno4 Pro is the world's fastest charging system and available to charge 100% within 31 minutes, and fully charged in 36 charged. Videos can be watched 4 hours long after charging for 5 minutes.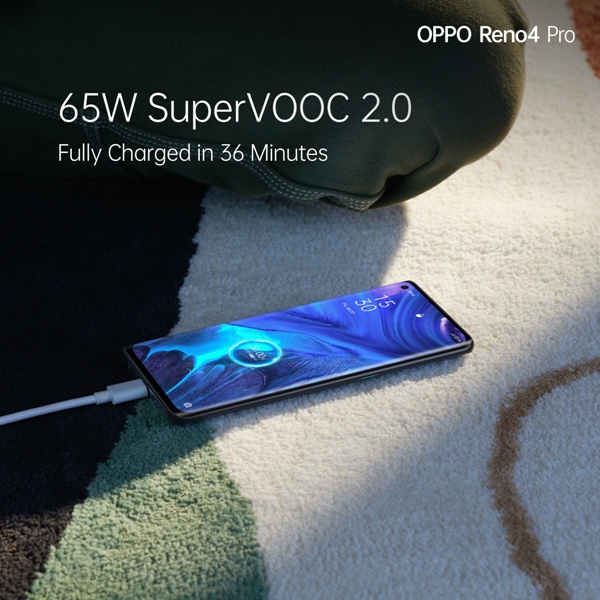 Photo Source https://www.facebook.com/oppomyanmar/
The VOOC is equipped with a Multiple Circuit Charge system to provide more power. Electricity is charged directly into the battery without interruption, resulting in less power loss and faster-charging speeds. OPPO's 65W SuperVOOC 2.0 is powered by 10V/6.5A, powered by two specially developed series-connected Cell technologies, the 4000 mAh is split into two 2000mAh batteries and charged at 32.5W at the same time. In addition, it also solves the problem of overheating in the phone when the voltage rises as the voltage is divided into 5V.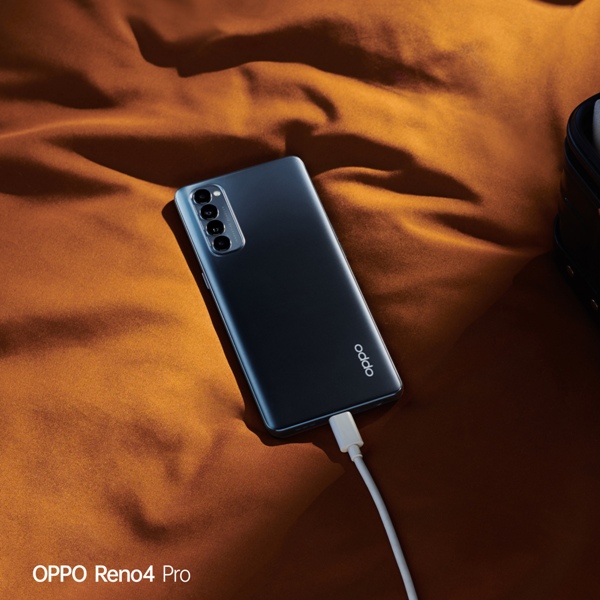 Photo Source https://www.facebook.com/oppomyanmar/
The current USB Type C generally supports 5A but OPPO has made better and higher quality charging components for 6.5A flow. The VOOC low-voltage fast-charging system is built with five layers of protection to provide faster and safer charging and each node of the charging adapter, cable, phone, and battery has its own protection chipset. These chipsets monitor the voltage and current in the correct and reliable range and cut off power as soon as any node is found to be abnormal. In addition, OPPO's Super VOOC Flash Charging technology has also been certified by the T FastV Rheinland Safe Fast-Charge System.
OPPO has repeatedly tested the VOOC Flash Charge system, which is now supported by more than 157 million users as a convenient and reliable Fast Charge technology.