Cybersecurity and Digital Hygiene in the Age of the Mobile Wallet
Across Myanmar, people from all walks of life are now using phones to manage their finances, buy goods in shops, and pay bills and transfer money to loved ones. Before the introduction of mobile money, such basic tasks were prohibitively time-consuming. Coupled with Myanmar's limited banking infrastructure, this left many millions outside the reach of the financial services sector.
Mobile wallets have heralded a new era in the development of Myanmar's digital economy. While dovetailing with the existing physical banking network, these mobile applications are putting enhanced digital financial services in the hands of the masses and helping to close the country's significant financial inclusion gap.
Progress in this regard is clear as the uptake of mobile financial services in Myanmar snowballs. Since launching in 2018, KBZPay, the country's leading mobile wallet, has facilitated more than MMK 7.9 trillion in transactions.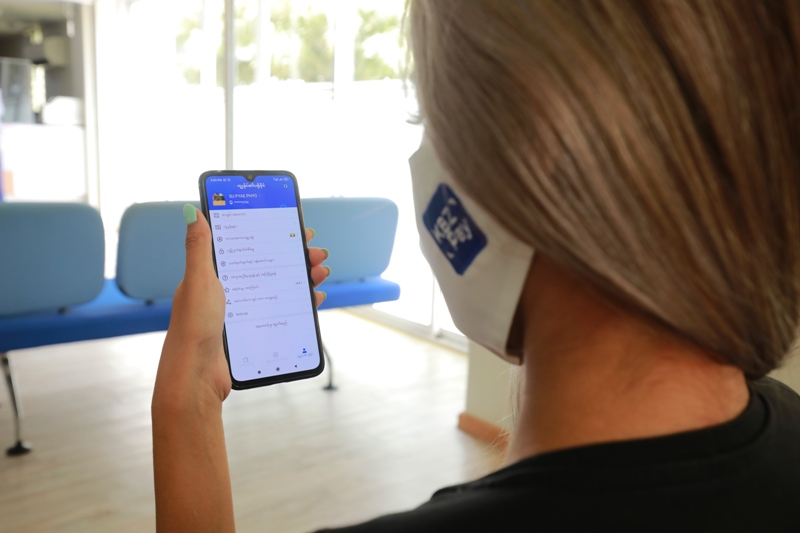 Photo Source https://web.facebook.com/KBZPay
Growth shows no signs of slowing down with transactions between 1 January and 13 August of this year reaching MMK 4.9 trillion, an increase of 75 percent on the total transfer volume seen across all of 2019. This progress was in part due to the COVID-19 lockdown and stay-at-home measures but also reflects broader industry growth trends.
Since April 2020, KBZPay has seen a surge in free, instant, 24/7 money transfers between registered KBZPay users, recording an 87 percent increase in transaction volume and a 162 percent increase in transaction value. These results show that using a mobile phone to perform financial transactions is becoming second nature to many in Myanmar.
An unfortunate side-effect of this progress is a rise in the number of cybercriminals targeting mobile wallet apps, with identity fraud and password theft becoming more frequent both in Myanmar and internationally.
So, how can people keep their mobile wallets safe? The first thing to consider is that due to the lower likelihood of them being lost or stolen, mobile wallets are generally more secure than physical wallets. The only way someone can access your mobile wallet is if you give them your PIN or share your login phone number and one-time SMS password with them. 

Photo Source https://web.facebook.com/KBZPay
The good news is that with the advancements we are helping to drive in mobile technology, mobile wallets in Myanmar are only going to get safer. Since launching in 2018, the financial security of our six million users has always been our highest priority. We have worked hard to combat the threat of scammers and fraudsters and have introduced many industry-first safety features.
Ours is the first mobile wallet app in Myanmar to use facial recognition as a part of the customer onboarding process. It also is the only mobile wallet in Myanmar to display the name of the person set to receive a transfer when a phone number is entered. This added layer of security ensures that money goes to the right person.
A PIN protects all accounts and users can track transactions in the app. On top of this, a unique, one-time password must be generated before a user logs in on a new device.
Our safety practices extend to the 290,000 KBZPay agents and merchants across the country. All merchants must go through our rigorous onboarding process, and users can check the name of the merchant they are sending money to using the in-app QR code reader. This feature ensures a payment is going to the right place.
True financial inclusion can only come through digital literacy, a key element of which is an understanding of cybersecurity. With that in mind, we are working hard to educate our customers on how to keep themselves and their money safe in the digital economy.
This is in-line with KBZ Bank's broader commitment to keeping people and their finances safe both online and off, through the COVID-19 pandemic and beyond. Our 18,000 staff on the ground engage with thousands of customers weekly to guide them on tips for using KBZPay safely and protecting their finances.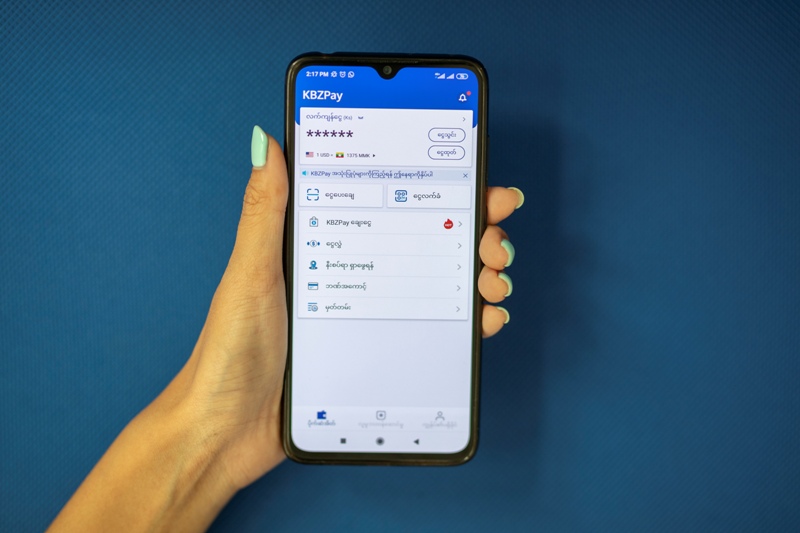 Photo Source https://web.facebook.com/KBZPay
The importance of good "digital hygiene" is enforced through the KBZPay tutorials that are continuously being shared on social media and can be viewed in the new app version – KBZPay 3.0. In it, customers are encouraged not to share their account PIN, one-time password codes or any account information with others. Just as one's phone lock information is confidential, customers should avoid sharing any personal details or account information with others. Phone users also are reminded to ensure they trust the source of any app they have downloaded.
The work of protecting our customers will never end. KBZPay will endeavour to stay strides ahead of the criminals targeting mobile wallet users and continue to lead the industry in financial safety standards. We do not underestimate the role that financial security will play in making full financial inclusion in Myanmar possible and are confident that our efforts in this area will help to drive the growth of this vital industry.
Source Chong Ho Yoon, Head of KBZPay and Unsecured Consumer Lending for KBZ Bank