Easy Pay Digital Payment Application for various financial services
Easy Pay is a digital payment application that is available to transfer money and other financial process with a smartphone at anytime and anywhere without going to a bank. It is a system that can transfer money securely through Easy Pay Agent, Myanmar Mobile Money Agent, Myanmar Economic Bank, and Myanmar Postal Service. As Easy Pay will offer customers secure transactions and financial services, it can handle the transaction processes of the customers.

Photo source https://www.facebook.com/easypaymobilemoney/
Easy Pay can be used easily like other Digital payment application. To use Easy Pay Application, it is needed to create an account with the user's name, Email address, and contact number. Transaction can be made easily through nearby Easy Pay Agent. The transaction of Easy Pay services are secured with secret PIN code. Anyone who doesn't have an Easy Pay account will be able to send money to any MPT/MEC/Telenor user.
Easy Pay service is also available to use with SMS. The user can start the service by sending SMS "Join" to 1666 with his MPT/MEC/Telenor number. The user need to use the PIN No. that was send during registration to log in to the Easy Pay Application. As a non-KYC user who creates an account, the maximum amount of deposit is 200,000 Kyats. The user can upgrade the User Level and get the KYC Level with the maximum amount of 2,000,000 Kyats. For each level, transactions can be made 5 times per day.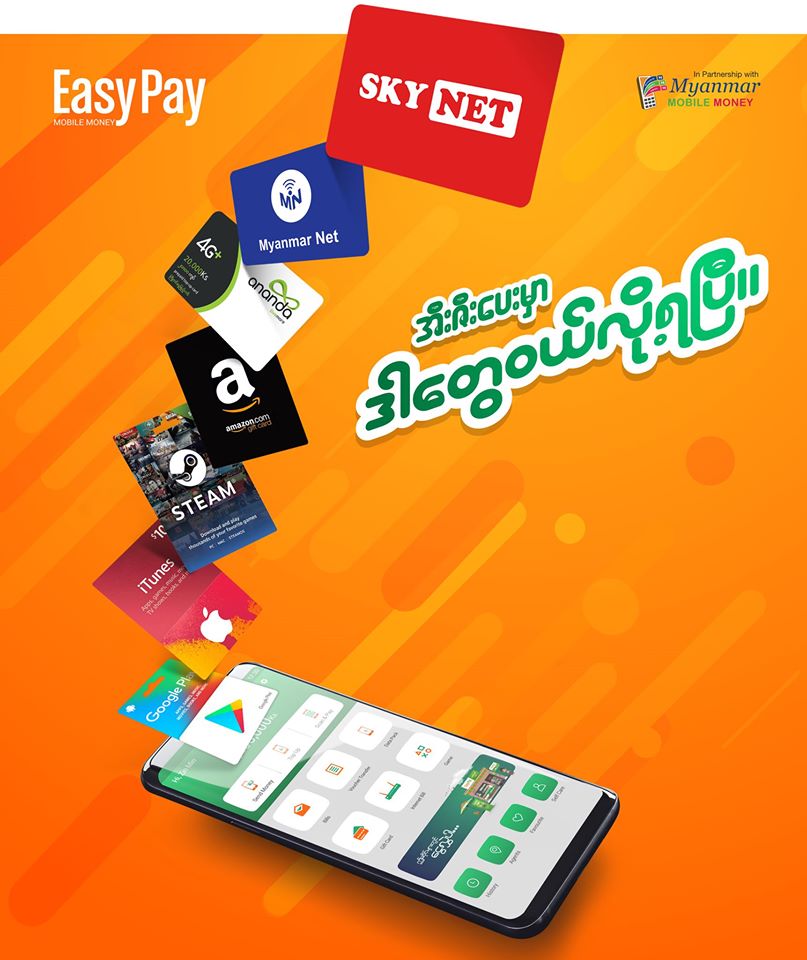 Photo source https://www.facebook.com/easypaymobilemoney/
Rather than making transactions with Easy Pay, payment for products and services can be made from the Easy pay Merchant at Cinema, Restaurants, and Shopping Center. Easy Pay can be used in Topping Up phone bill, buying data package, Sky Net monthly subscription, buying packages for Education and TV Channel, Lar Lar Kyi, Insurance, and traditional medicine manufacturers can make payment for the Department of Traditional Medicine like renewing their traditional medicine registration, and Traditional Medicine Advertising. The users can use Easy Pay Application to take Pension without having to go to the office.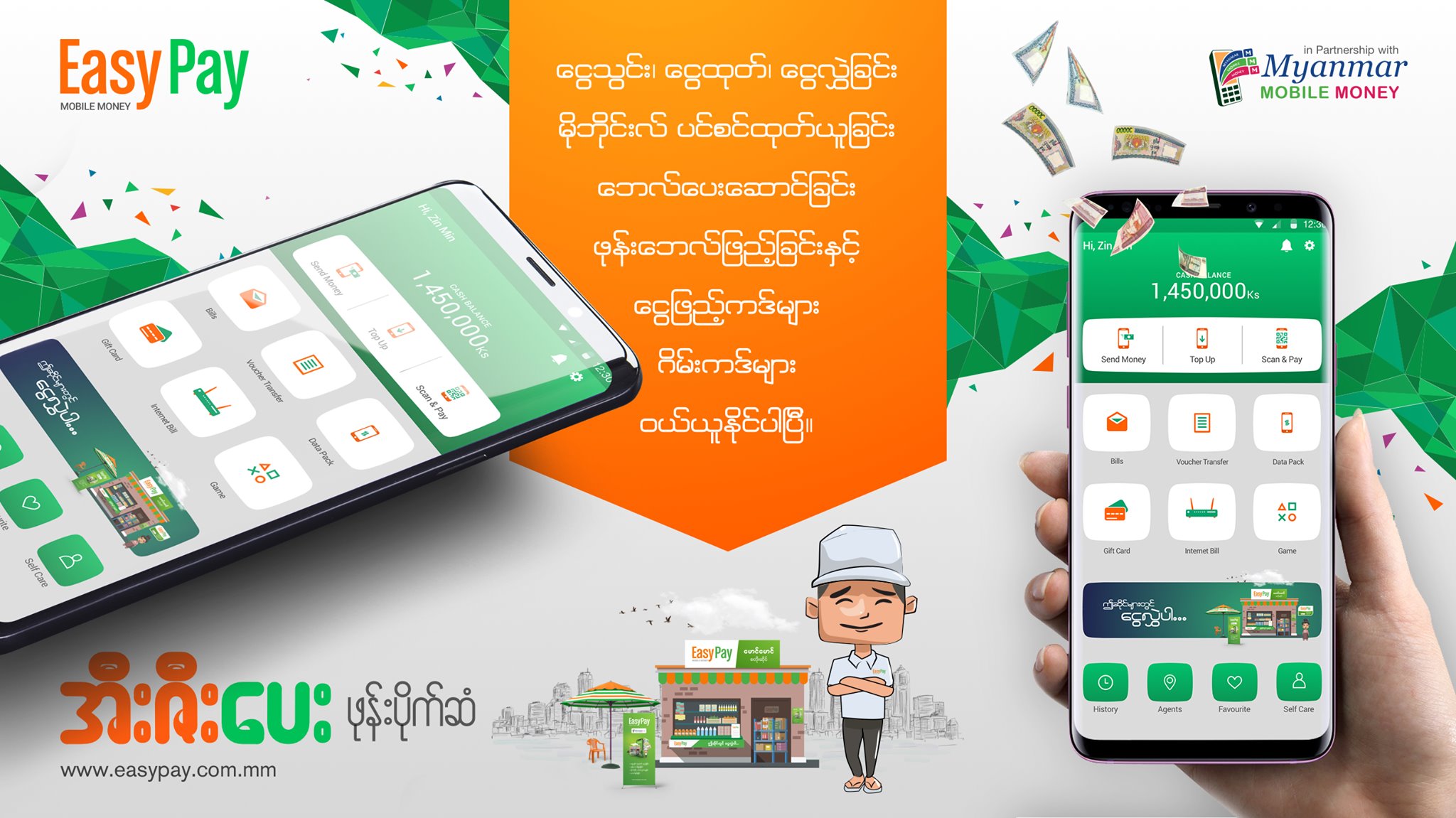 Photo source https://www.facebook.com/easypaymobilemoney/
Streaming cards, Google Play Gift Card, Amazon Gift Card, Wun Zin, and other Gift Cards can be bought and play games without going outside. For the Internet packages, Ananda and Myanmar Net are also available in Easy Pay. Easy Pay is a convenient payment application for the users and the nearest Agent shops can be found easily by adding region and town that the user live in the application.
For more information, contact the hotline number 0969800896 and follow the below links.
Facebook Page  https://www.facebook.com/easypaymobilemoney/