"GRAB USERS CAN MAKE PAYMENT USING UNIONPAY"
UnionPay announced that they started a payment system for the Grab service users who are so busy to be smooth and easy payment by using UnionPay in relation to Grab taxi hiring service.
UnionPay has issued over seven million cards worldwide and try to transform Myanmar from cash payment to pay without cash user communities. By the passengers who hire Grab service taxi can make payment easily for their route, they ride by linking their UnionPay credit/debit cards with Grab app.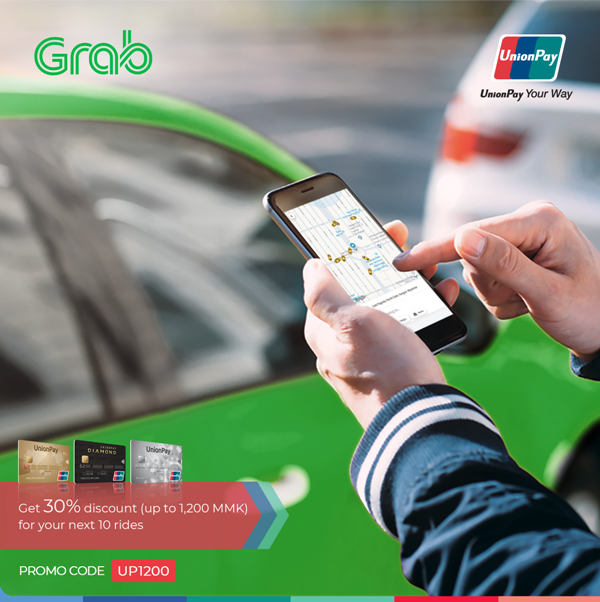 Photo Source – https://www.facebook.com/UnionPayInternationalMM/
Vincent Ling, UnionPay international Dy. General Manager of South-east Asia Region said that "Our UnionPay and Grab can give more connections for each user of service to business enterprises ,and we have the same purpose to support easy using service and to give more opportunities in Myanmar economic growth, so it is very exciting in cooperation with Grab that has the same purpose with us in Myanmar. As we have found the daily payment using the digital pay method without using the cash payment method of Myanmar nationalities, we like to urge to use the digital payment method for the route that has been ride linking with Grab app by the users of UnionPay cards. As it is easy, convenient to use and can get back exciting prize gifts every time of using service.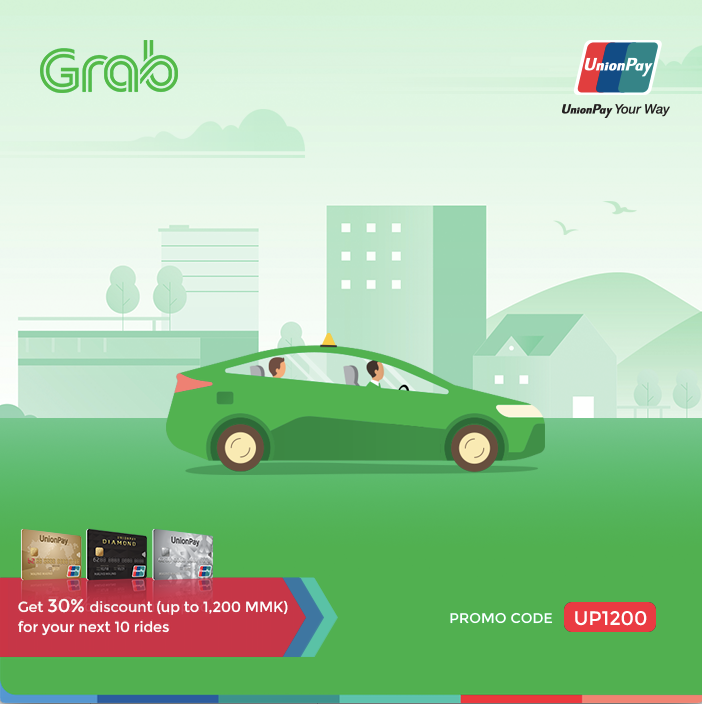 Photo Source – https://www.facebook.com/UnionPayInternationalMM/
According to the official announcement of Grab at the beginning of this year, the daily amount of using grab service increased 300 percent every year totally in 2017 and 2018. Cindy Toh, one of the chief from Grab Myanmar said that we have involved and supported in development of using digital payment system to get more connections of transportation in Myanmar last year. In this transaction, it has included one of the introductions of the Grab app digital payment system without paying money directly by the users of our Grab service. We hope that cooperation with UnionPay will give a very easy and convenient service for our customers and card payment system will be used more in the future."
For the customers who hold UnionPay cards issued by a partner, banks can get on a taxi with a maximum of 30% discount for the new ten routes of Grab during the promotion period from 30th Aug 2019 to 29th Feb 2020. All UnionPay cardholders are allowed to get a chance of this promotion for Grab App service and at the time of using service, customers have to enter the promotion code number "UP1200".
If you like to see more about UnionPay in Myanmar, please check in below links;
https://www.facebook.com/UnionPayInternationalMM/
https://www.unionpayintl.com