WavePay collaborated with 2C2P to provide Airlines and Hotels payments services to WavePay Users
WavePay and 2C2P, the global payments platform company celebrated a partnership signing ceremony on 21st January 2020 at the Sule Shangil-La Hotel, Yangon in order to implement an easily accessible payment service for WavePay users nationwide
This agreement emphasizes WavePay users to be received payment services for airlines, hotels and other new payment services.  On top of that, they will operate to make WavePay App as an accessible and convenient payment service application vastly and they are expanding the business in airlines, hotels and other retail marketing as an entrepreneurial company of the mobile payment service sector in Myanmar. 
Photo Source By Myanmar Tech Press
"The technological advance in finance makes not only our daily lives a lot easier but also the digital payments to be widely available. Our collaboration with 2C2P will affect millions of WavePay users with the beneficial effects of the quickly accessible digital financial services," Mr. Brad Jones, Chief Executive Officer of Wave Money, said in a statement.
2C2P is a global payments platform that aids businesses to receive secure payments from online, mobile and shops. The company is on the ground with the headquarters in Bangkok and Singapore and carries out across Southeast Asia, North Asia, Europe and the United States of America. It provides payment services for local airlines, travel and tour companies and retailers worldwide.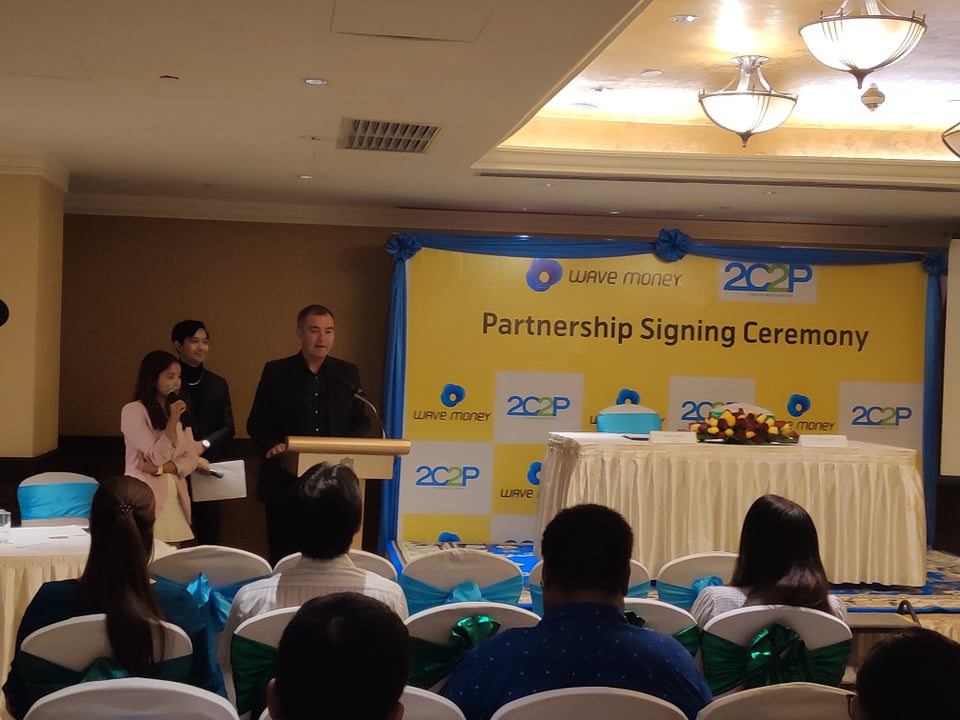 Photo Source By Myanmar Tech Press
"We are so glad that we can make millions of Wave Money customers connected with our merchants and business partners, for example, local airlines as well as Southeast Asia airlines, and online shopping agents by collaborating with Wave Money Company. From this collaboration, we are going to set up a new development in digital payments in the regions and also to diminish the cash payments, together with Wave Money," said U Aung Kyaw Moe, founder, and CEO of 2C2P.
WavePay users can make direct purchases for goods and services through WavePay Application comfortably.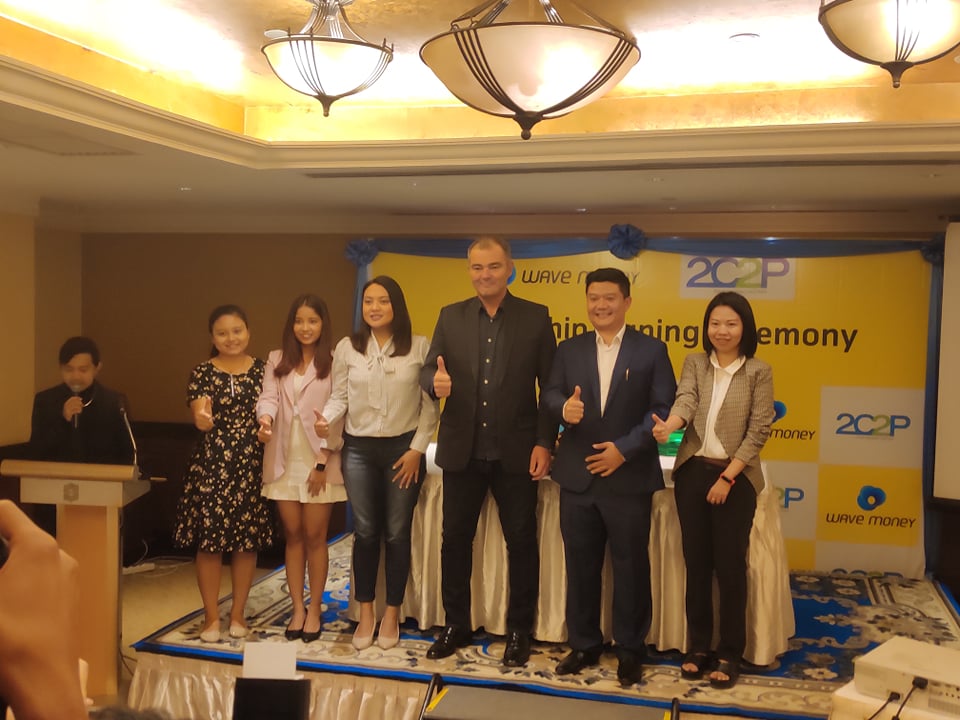 Photo Source By Myanmar Tech Press
"To date, Wave Money is standing as an accessible and convenient Mobile payments platform in Myanmar, importantly safe and secure. We are going to provide a better digital payments service to WavePay customers facilitated through 2C2P's business partnerships network," Mr. Brand Jones added in a statement.
Nowadays, over 17 million people in Myanmar are using Wave Money's services with the purpose of transferring money, topping up phone bills and making other digital payments as well.