MYANMA APEX BANK (MAB) INTRODUCED TWO NEW DESIGN OF MAB VISA CARD
Celebrating for Myanmar's rich historical art, MYANMA APEX BANK (MAB) introduced their trade products, MAB VISA Classic card, and MAB VISA Platinum card as new designs on September 26, 2019.
These cards are created by the current security system and easily useful features plus value-added. MAB newly design VISA CLASSIC card is the creation of modern Myanmar artist, NAY MYO SAY and it is colorful and alive. To perform these cards' main meaning- 'Live Your Life', cards are created with pale colors and it is aimed to get complete lifestyle benefits including food and travel.
U KYAW NI KHIN, Chief Banking Officer of MYANMA APEX BANK (MAB) said, 'Created our card with new designs mean we accomplish our promise to costumers. We only want to give the best card, the best security, the most beautiful and interest as well as easy cash payment card to costumers.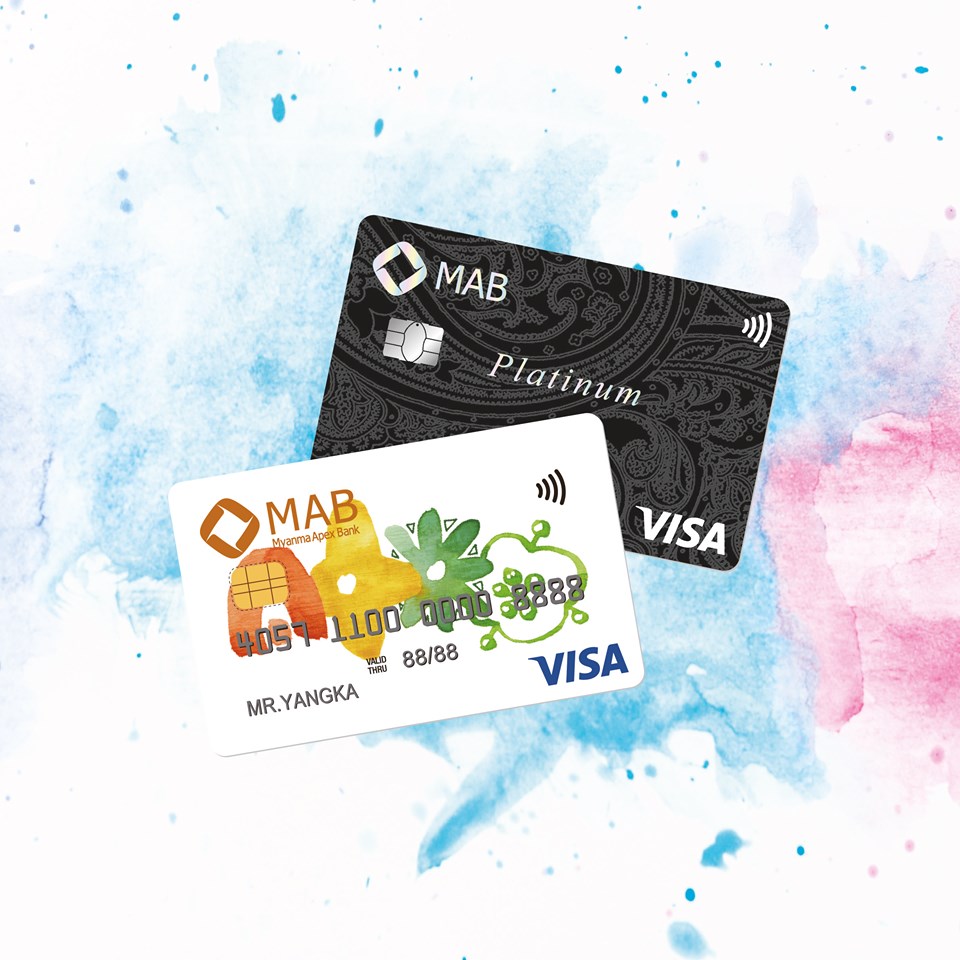 Photo Source – https://www.facebook.com/MABBankMyanmar/
MAB VISA cards can use an ATM, POS and E-commerce. Ms. Lillian Wang said, 'We were pleased to MYANMA APEX BANK to introduce recent newly designed Classic and Platinum VISA cards after introducing the first vertically design of credit cards in 2018. The collaboration of VISA and MAB contained to support the important section of easy and safe electronic cash payment system for card users in Myanmar. Besides, As MAB VISA card users, they could get many benefits such as food, shopping and foreign travel from VISA premium platform in 54million worldwide partnerships. These newly designed cards could be remembered Myanmar's rich historical art and we hoped these could help for Myanmar people to reach Myanmar economic to link with digital technology society.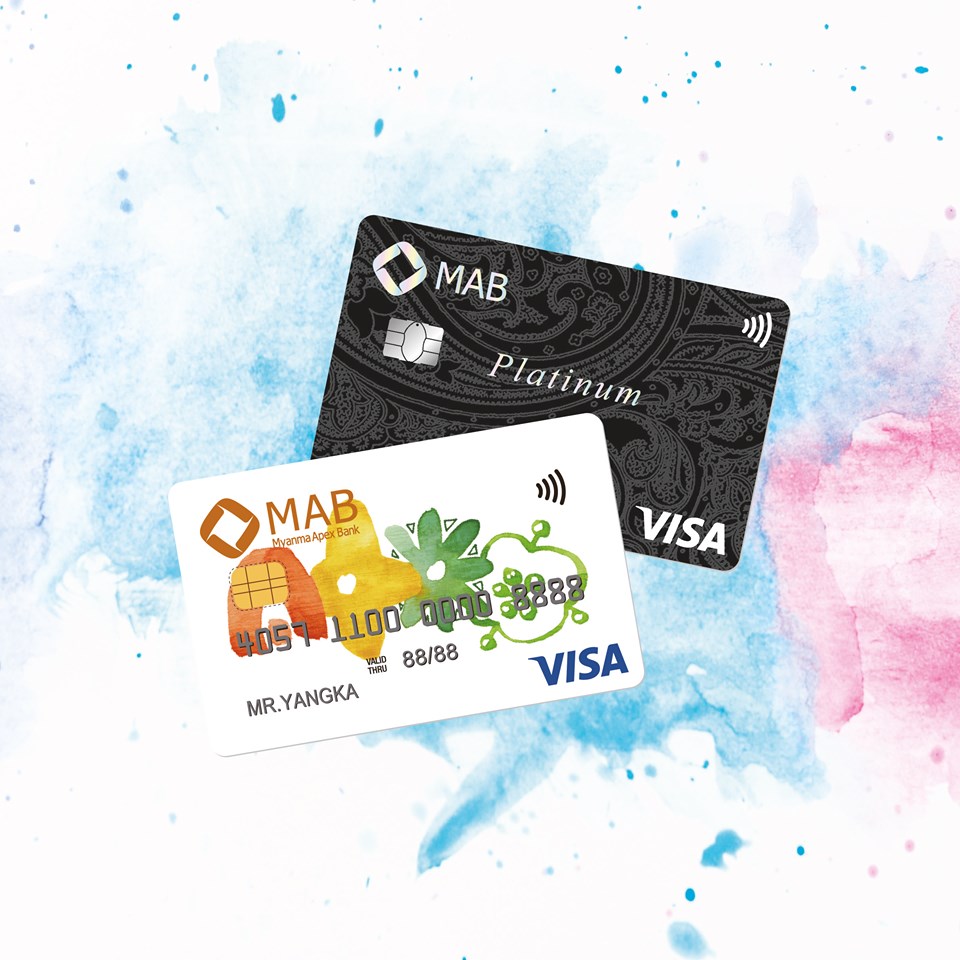 Photo Source – https://www.facebook.com/MABBankMyanmar/
As MAB VISA card users, there can get may benefits with discount from MAB partners in Myanmar such as Columbus, Swan Saung Yee Travel, Thousand Island Travel, Unique Travel Asia like travel companies, Fuji Coffee House, Genki Sushi, Signature Fine Dining and Garden Bistro like restaurants, Link Hotel in Yangon and Mandalay, ThinGaHa Hotel in Nay Pyi Taw, Aye Thar Yar Golf Resort and Wine Link.
Executive Vice President, Mr. Gray Voon from Head of Consumer Banking of MAB said, 'Our beautiful and royal designs could provide more benefits to get MAB VISA card users. They could use the cards easily with a pleasant mind in local or foreign when needed. These cards could use to travel, go shopping and buy foods everywhere anytime easily. Besides this beautiful design card contained new contactless technology and card users could get more fast and safe in cash payment'.
Every 21 years old Myanmar citizens with regular income can register MAB VISA CARD and for people who are not 21 years old to register the card, if the family members have Principal Card, they can also register the Supplementary Card with this principal card. MAB VISA card users can open MAB banking account freely and they can get credit limit as 50lakh or up to double payment of salary.