Farmer's Development Bank Limited first commenced banking services in Mandalay
Mandalay's first branch of the Farmer's Development Bank Limited commenced banking services on December 29th, 2021 at the commercial business district.
The bank is being established to serve Myanmar's small and medium enterprises as a premium digital specialized commercial bank. The Farmer's Development Bank, Limited, Mandalay operates as a branch of the Excellent Fortune Development Group and provides financial banking services (EFD Group). Excellent Fortune Development Group (EFD) is a large corporation with numerous service licenses in banking, life insurance, general insurance, financial services, microfinance, and other areas.
" The bank license of FDB was approved and issued by the Myanmar central bank in early 2020," said U Win Lwin, the head executive officer of the Farmer's Development Bank Limited (Mandalay). "We are now prepared to offer our banking services to our valued customers. The Mandalay branch, which we recently opened, offers microfinance services. We'll keep expanding digital banking services including mobile internet banking, mobile wallets, and cashless transactions, as well as money transfers, ATM/CRM services, insurance services, and more."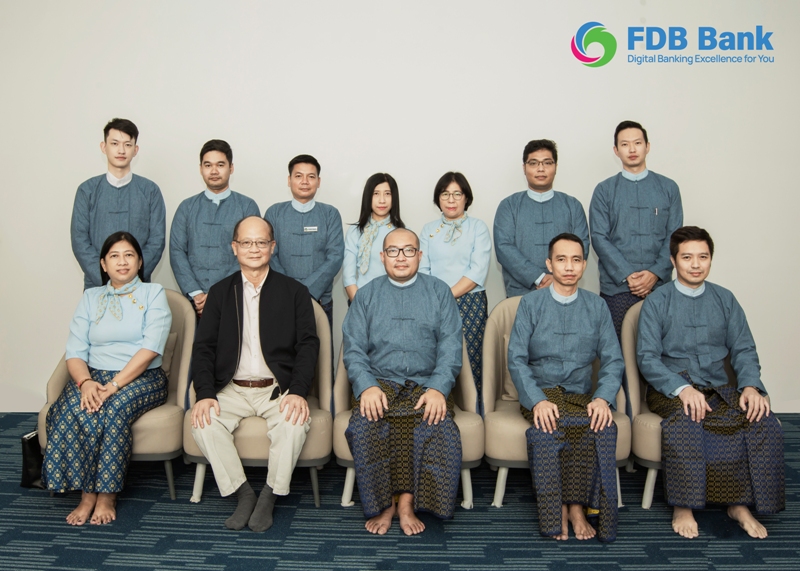 Photo Source enquiry@fdbbank.com 
The bank has been working hard to open offices in eleven cities across eight Myanmar states and divisions by 2022, and it expects to expand and open new branches in at least twenty cities throughout twelve Myanmar states and divisions by the end of 2024. Farmers Development Bank Limited-Mandalay aims to give the finest possible customer service by leveraging cutting-edge technology for quick and easy banking as well as innovative digital banking services.
The bank now offers call deposit accounts, savings accounts, fixed account deposits, loans, and other services. Customers who visit the bank to open new bank accounts between April 1st and September 30th will be included in a unique no-blank fortunate draw program and will be awarded prizes.
The bank has declared that it will work to support digital financial services in order to improve people's lives and deliver financial services to consumers in rural areas. You may get information and programs about the farmer's development bank limited-Mandalay on the bank's Facebook page and LinkedIn profile. Please contact the bank at 09 777 788 881 or enquiry@fdbbank.com for more information.