Five Finalists for Myanmar Youth Technopreneurship Development Program 2020
Myanmar Youth Technopreneurship Development Program (MYTDP) 2020 has completed pre-selection round and announced the 5 finalist teams from Lower Myanmar on 4th February 2020 at MICT Park in Yangon.
The top 5 teams of Myanmar Youth Technopreneurship Development program 2020 from Upper Myanmar are scheduled to be selected and announced on 9th February 2020 at the RITZ GRAND HOTEL MANDALAY.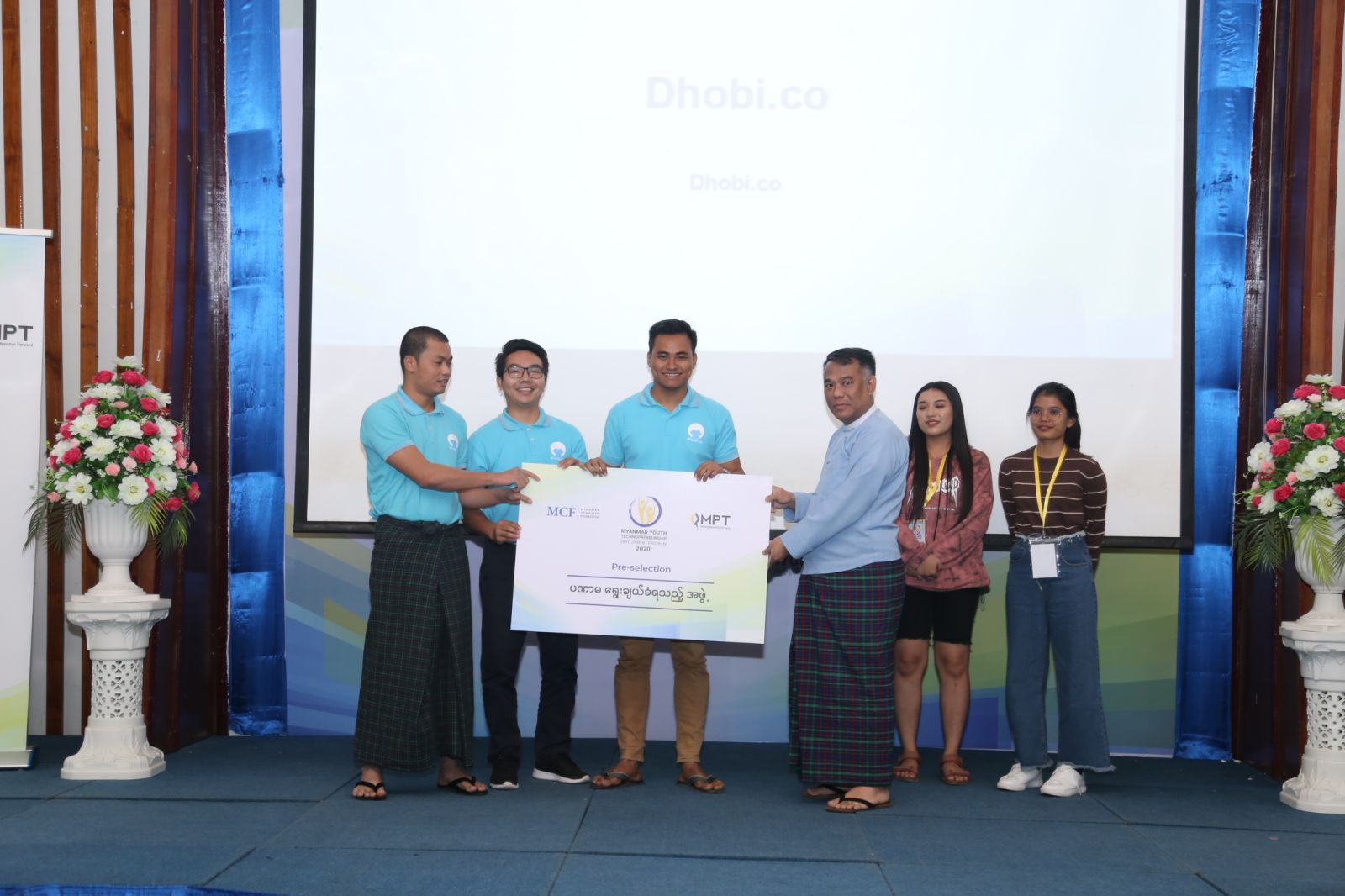 Photo Source – https://www.facebook.com/mmtechnopreneurship
MYTDP 2020 and Myanmar Computer Federation (MCF) collaborated to identify and support young and talented entrepreneurs focused on the innovative use of digital technology.
This year, the competition attracted 86 teams from all States and Regions, including 46 applications from Lower Myanmar covering a wide range of categories including technology, social, education, and healthcare. Among the participating teams from Lower Myanmar, 15 teams with the most innovative ideas were selected for pre-selection, subsequently, 5 teams to represent Lower Myanmar in the national finals were chosen by a panel of judges.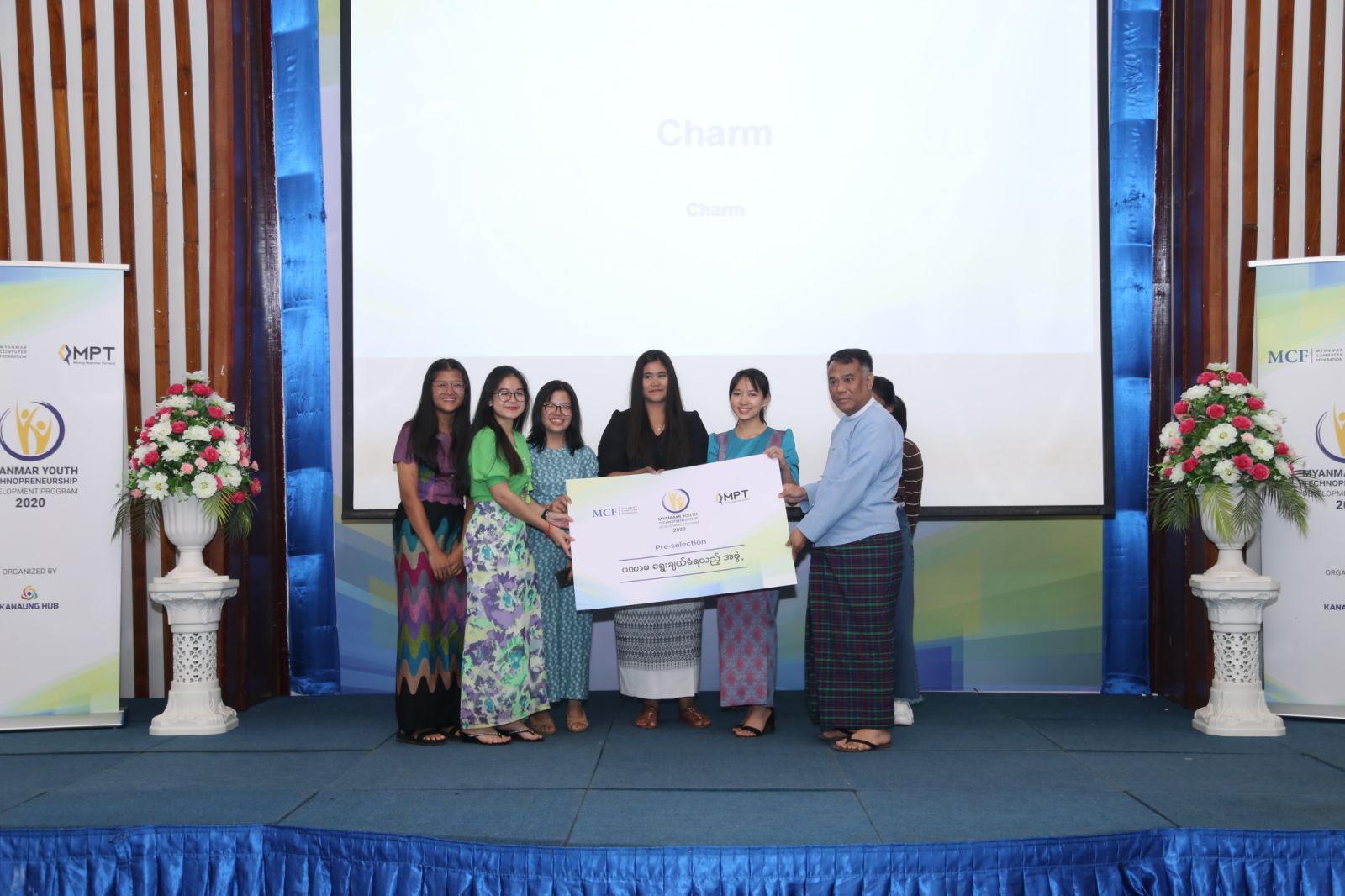 Photo Source – https://www.facebook.com/mmtechnopreneurship
The selected teams are (1) Knight (mental heal) Team which provides mental health services online, (2) Charm (Charm) Team which provides beauty services between the client and Beauty Salon through the website, (3) Dhobi.co (dhobi.com) Team which provides laundry service through application, (4) Shal (Shal Sar) Team which offers discounts from the best restaurants through the application, and (5) Team AiO (All in One-Sports) Team which information on football sports in one place through the application.
"I am impressed with the quality of applications submitted this year. Most of the proposed solutions were designed to overcome various challenges of social and economic development. I am happy that every year we are receiving more complex applications from applicants focused on the commercialization of their business ideas," said U Myo Than, Deputy Chief Operating Officer of MPT-KSGM JO.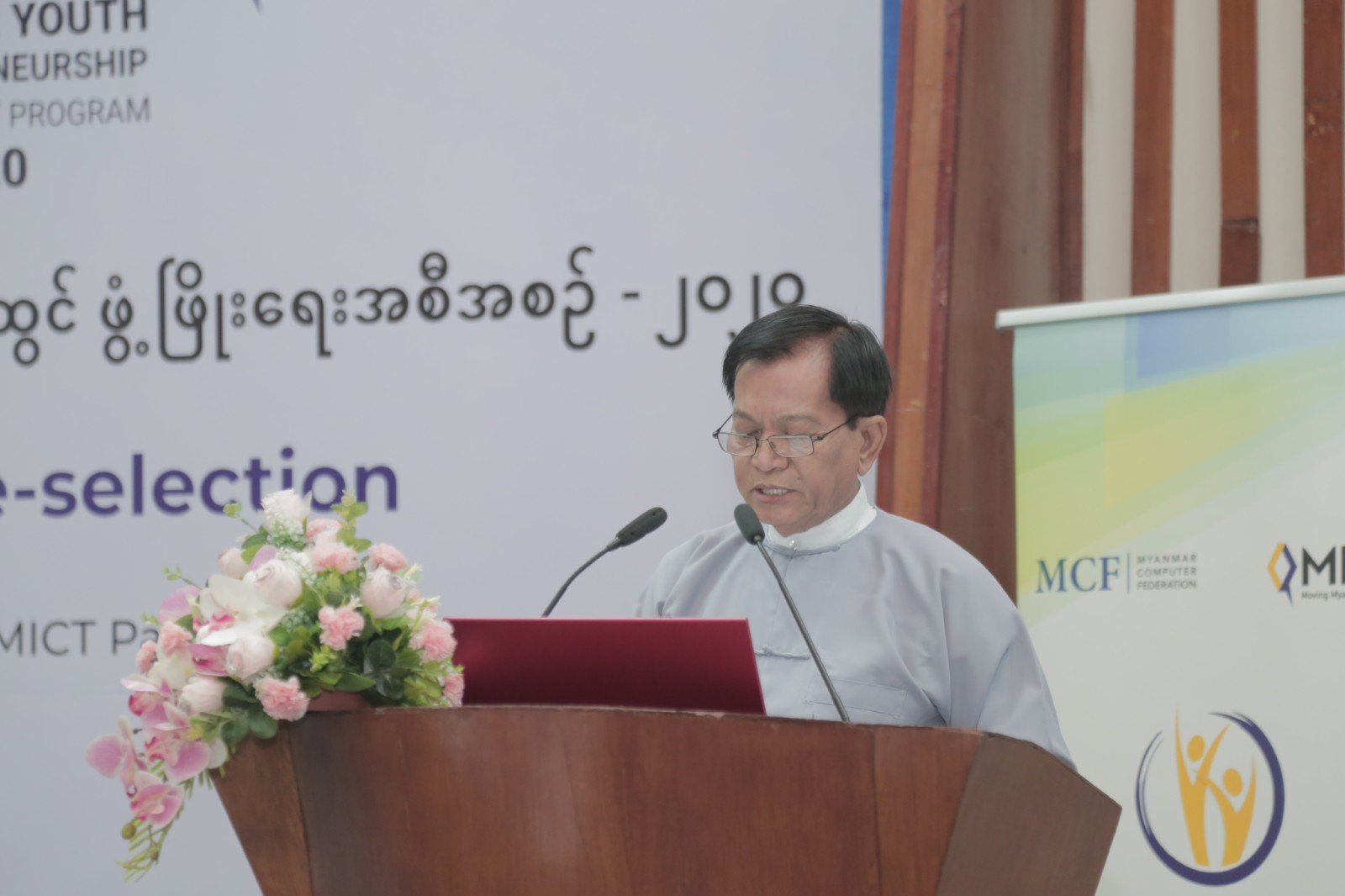 Photo Source – https://www.facebook.com/mmtechnopreneurship
"We are on a mission to find the most innovative teams and get them in front of Myanmar market leaders to accelerate their growth. With our initiative, we want to recognize those that are changing the way to see new technologies and have the ambition to lead digital transformation in the future," added U Min Zeyar Hlaing, President of MCF.
The 10 selected teams from Lower and Upper Myanmar will join a boot camp together to receive mentorship and guidance from experienced start-up business entrepreneurs from February 20 to February 27, 2020, where the teams will get an opportunity to closely work with their mentors and grow their business ideas.
Detailed information about the Program is available on www.mmtechnopreneurship.com and an official FB page of https://www.facebook.com/mmtechnopreneurship.