A Tech Community Event 'Tech 101: Blockchain for Product Development' had been conducted by Ooredoo Myanmar
Ooredoo Myanmar had conducted a talk show with the title of "Tech 101: Blockchain for Product Development" at its Yangon Head office on 27th February 2020 in order to help and support the innovative and creative idea of the young generation of Myanmar as well as to raise the Digital-entrepreneurship.
By collaborating with the UNDP, Ooredoo had already held an opening ceremony of the Innovation Hub on Thursday, 6th of this month. Moreover, that Hub is also hosting the events and workshops for the technological community as one of its activities.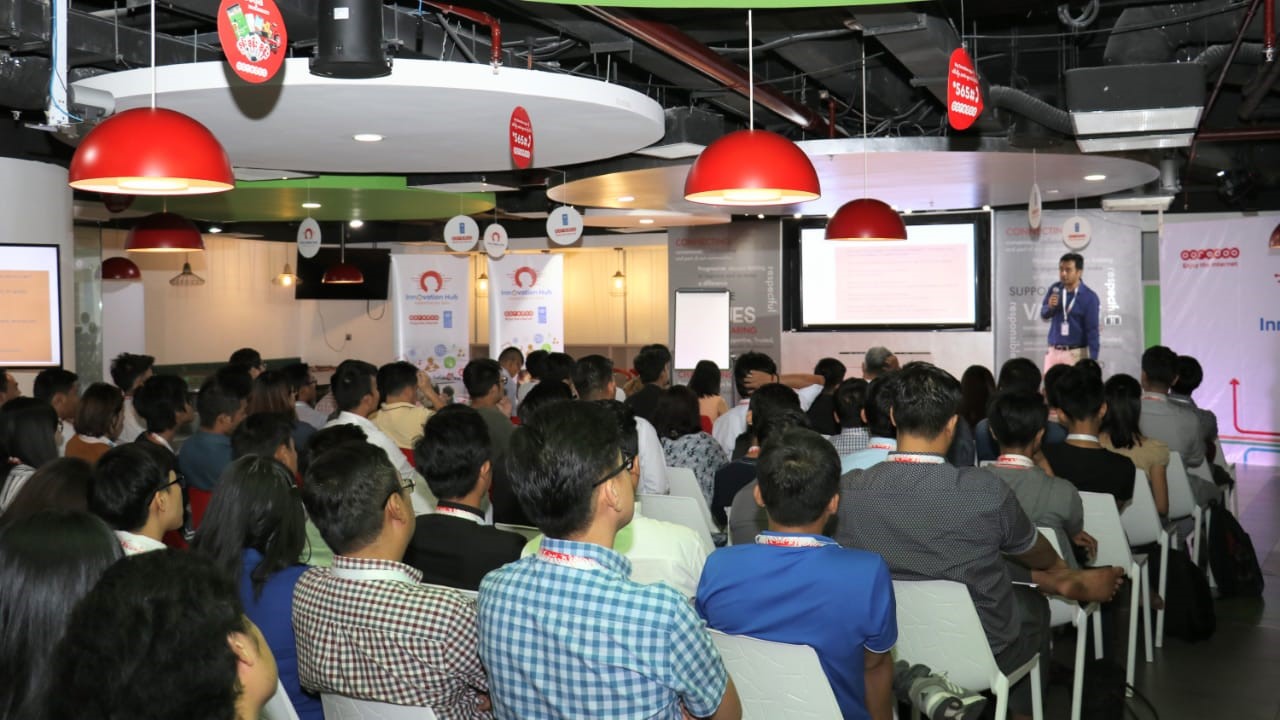 Photo Source – https://www.facebook.com/OoredooMyanmar
Tech Community event titled 'Tech 101: Blockchain for Product Development' was the second event which was organized by that Hub and it was held at Yangon Head office of Ooredoo Myanmar and many youths who are aspiring to be technopreneurs attended that event. The experts shared the basic knowledge about blockchain, the process of development to build up the blockchain-based solutions and how to integrate with Technology platform to the young entrepreneurs at that event.
On Thursday, 6th February 2020, they had already conducted the very first Tech Community event named 'Tech 101: APIs' at Yangon Head office, following the Grand Opening of the Innovation Hub and then the use of Application Programming Interface (APIs) and the platforms that provide APIs had been shared to the attendances. Many young tech-entrepreneurs attended and discussed enthusiastically at that event.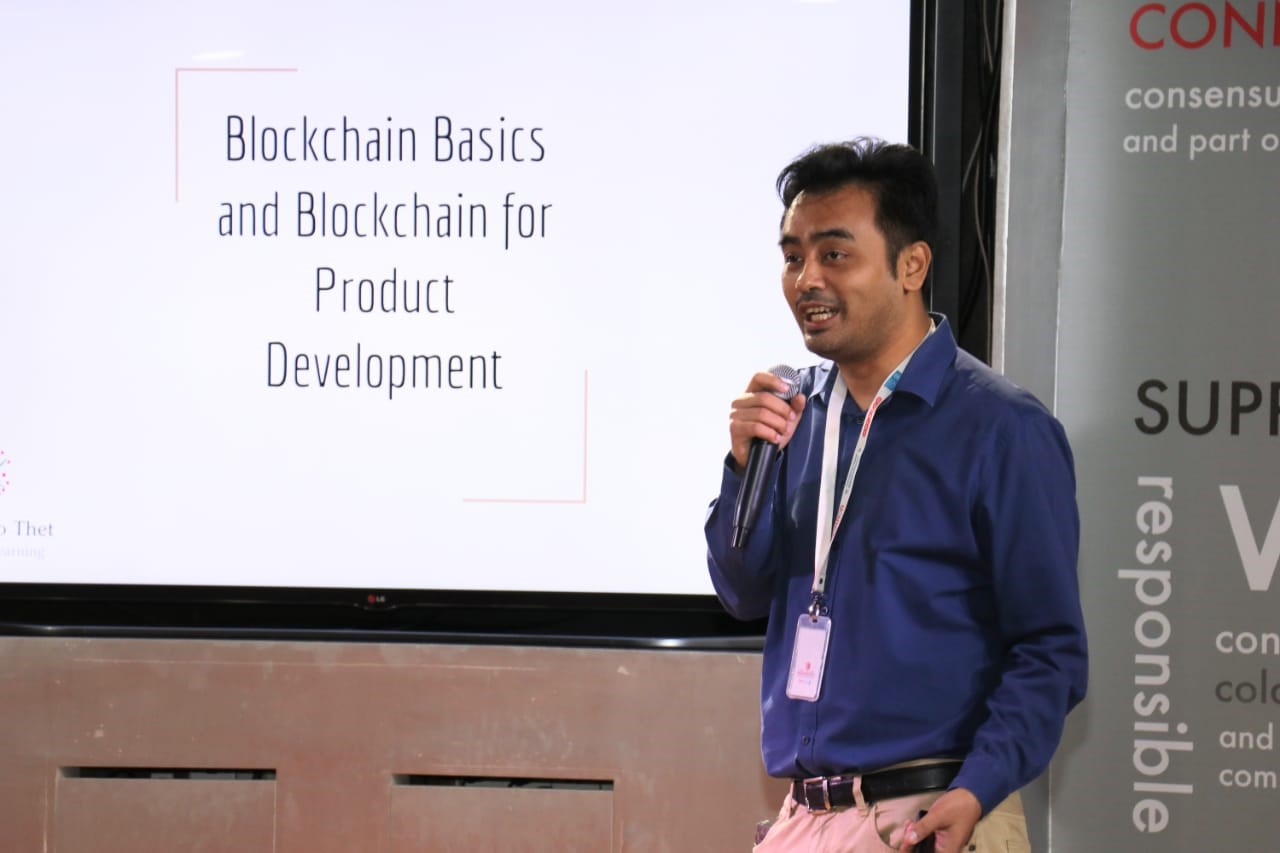 Photo Source – https://www.facebook.com/OoredooMyanmar
Through a series of Tech event, the Innovation Department supporting the implementation of the Sustainable Development Goals, located at Ooredoo Myanmar's Head office, Yangon is targeting to provide all young tech enthusiasts with a comprehensive facility, technical support, and networks that can help them.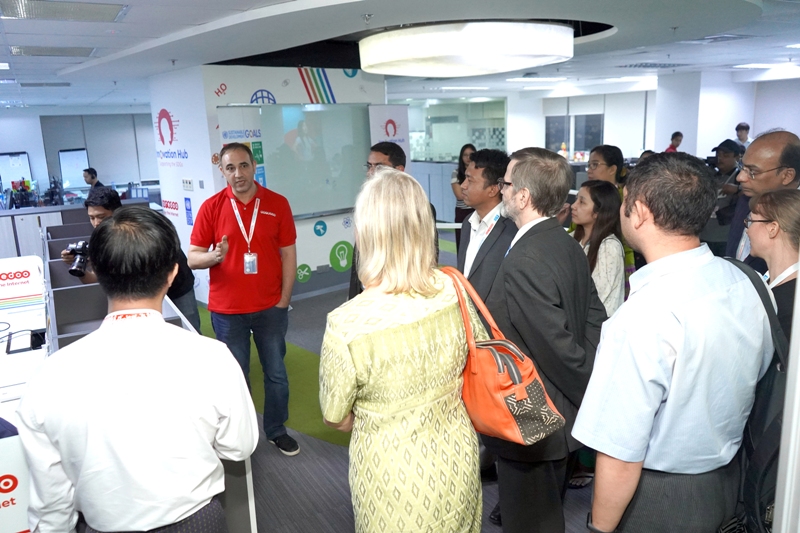 Photo Source – https://www.facebook.com/OoredooMyanmar
"Myanmar's qualified young entrepreneurs have already been using their skills to handle important social and economic issues in the country. Today, we are very excited to open new opportunities for the public with a positive impact. We have seen a lot of progress and the great results achieved through our partnership with the UNDP. We see the participants of Hackathon which we have run together are getting bigger and better each year in exploring the innovative solutions for Myanmar's development challenges. We designed the Innovation Hub to offer the ambitious social entrepreneurs and developer community in Myanmar a dedicated place to develop their innovative idea and also to facilitate drive their digital innovation forwards to the implementation" said Mr. Rajeev Sethi, CEO of Ooredoo Myanmar at the Grand Opening of the Innovation Hub.
Kindly refer to visit the following links for detailed information.
https://www.facebook.com/OoredooMyanmar