Grab Myanmar introduces Myanmar's first Digital Display Advertising System in Taxi
Advanced technology cab rental service of South East Asia and Myanmar, Grab Myanmar will start collaborating with MCI Company, one of the local groups of advertising companies and start offering the new service of putting advertisements service to the private organizations and corporations from this month with the aid of technology in GrabAds platform.
GrabAds is the completely integrated advertising platform that connects with a group of digitally enabled vehicles from 8 South East Asian countries and more than 200 cities.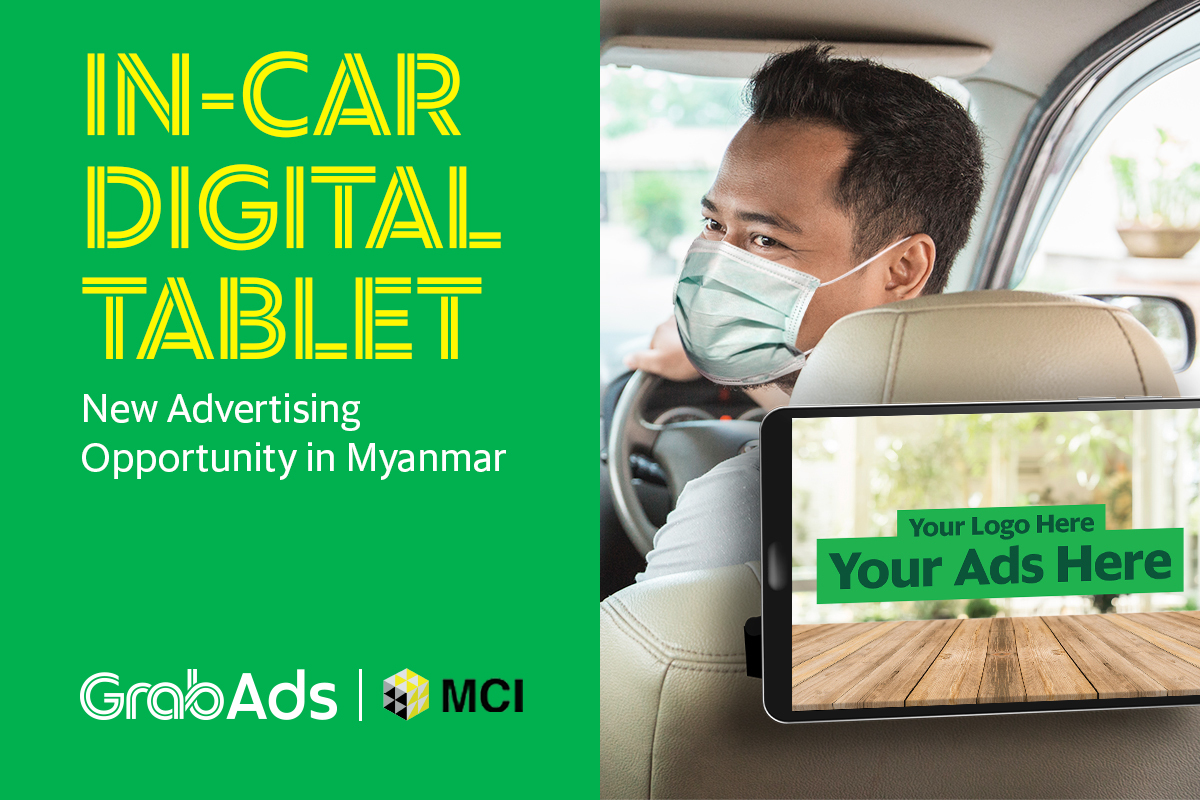 Photo Source https://www.grab.com/mm/business/ads/
The newly introduced way of advertising is showing the updated information and new products launch to the Grab Taxi users along their way through the digital tablets installed in the Grab Taxi.
From preparing the brands inside the car and displaying the digital advertisements, up to putting the products samples inside the car and selling the products, the products can be prepared the interior parts of the car to be interesting as the owned white screen. Our advertisements can be shown on the tablets inside Grab cars and transforming the cars into the mobile store that allows the consumers can test and buy the new products during the route.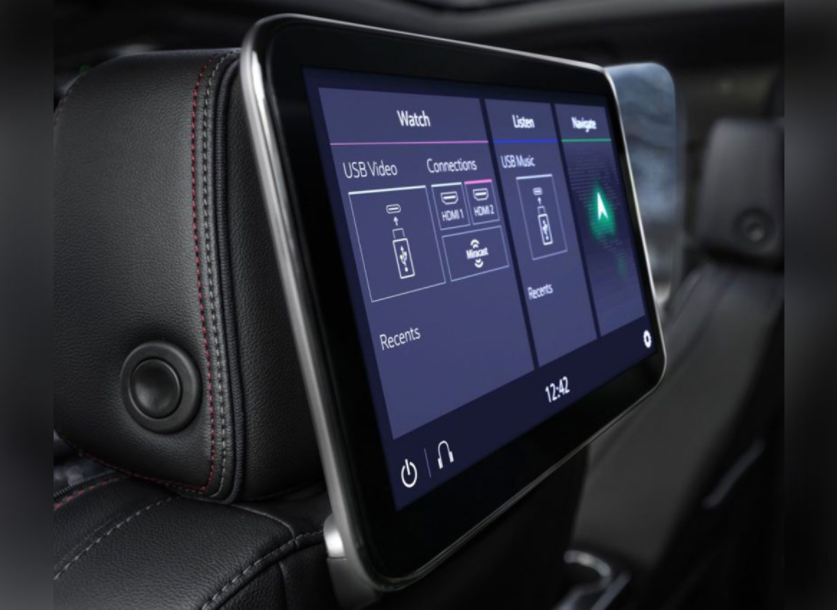 Photo Source https://www.grab.com/mm/business/ads/
Grab users can learn high-quality product brands and special product promotions through that service and can have the opportunities for trying them. Grab can connect the consumers with the brands smoothly and innovatively with the use of solid information, local market observation, and strong Online to Offline (O2O) position and can identify the consumer group that would like to target without any difficulties.
"This project will be the great benefit for the business owners as they can make targets more efficiently, and includes Campaign Management Tools that includes advanced technology advertising services and the business owners can make real-time self-management, so this will make the brands more effective" said by Ko Kaung Myat Hlaing, Commercial Director of MCI.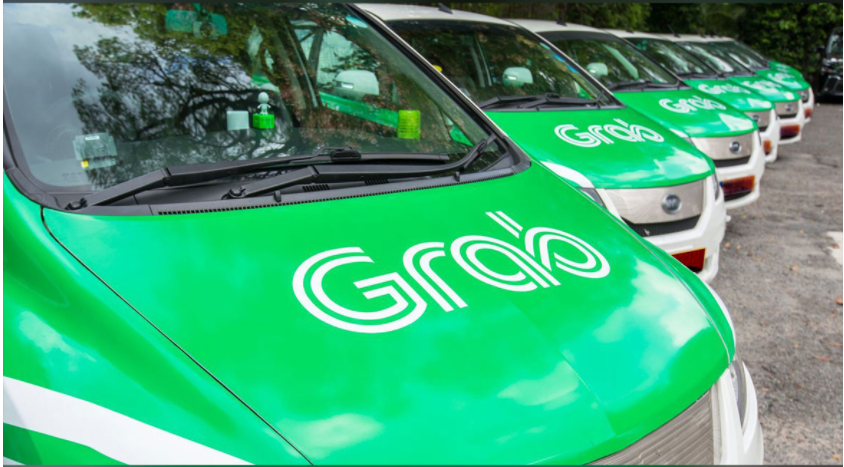 Photo Source https://www.grab.com/mm/business/ads/
That way of advertising system is one of the advertising systems from GrabAds Platform and includes advertising by using car wrap in GrabAds, allowing to use the sample products inside the car, giving the sample products along with the Grab Food Order, advertising the brands in Application, and performs to expand the market effectively in South East Asia by using the amount of Grab users and Offline advertising spaces for the brands and the partners' business. If you would like to know the Digital Display Advertising Service inside the car in detail, you can inquire via Grab Myanmar's advertising department, corpsales.mm@grabtaxi.com.
For more information about GrabAds, you can visithttps://www.grab.com/mm/business/ads/ and learn in detail.