GrabTaxiCall Service with Live Taxi Booking Assistance is Now Available in Yangon
Grab, the leading Offline-to-Online (O2O) platform in Southeast Asia and Myanmar, has
launched GrabTaxiCall, a new service in Yangon to provide live assisted bookings for
GrabTaxi rides on 6 th June.2019. The ambition of GrabTaxiCall Service is making
bookings via Grab's call centre accessible to non-smartphone users, homemakers,
elders, and other passengers who face challenges with hailing taxis on the street.
GrabTaxiCall offers the same upfront fixed fares, convenience and safety features
enjoyed on the Grab app.
Photo Source By Myanmar Tech Press
Passengers can simply make a call to 0997-747-8787 from 6am to 11pm to order
their on-demand GrabTaxi for themselves be it for an immediate trip and
GrabTaxiCall also offers advanced bookings for up to seven days. During Grab's
trial of GrabTaxiCall from March to May 2019, it was revealed there were more
phone call bookings made during non-peak hours compared to app bookings.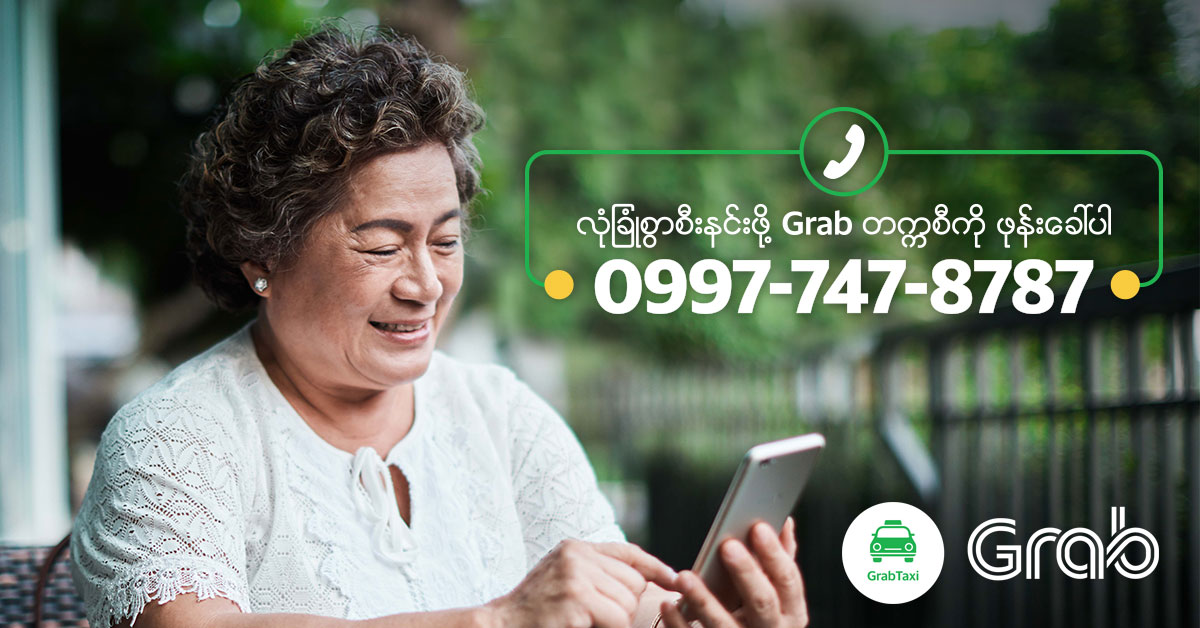 Photo Source By Myanmar Tech Press
Once a call is made to Grab's call centre, the passenger's name and phone number
as well as pick-up and drop-off locations will be requested by the agent. Following
confirmation of the trip information, the passenger will be informed of the fixed fare
for the ride, which will be similar to the fare listed in the Grab app. Each
GrabTaxiCall booking includes a small standard fee of MMK 300 which goes
towards covering the staffing and technical operations of the call centre.
Following approval of the fare, the GrabTaxiCall agent will book the ride and the trip
information will be sent to the passenger via SMS. The SMS will include the car
type, car plate number, name and phone number of the taxi driver, as well as the
estimated waiting time. Passengers should only make payment in cash and will not
have the option to change their drop-off location or to use promo codes.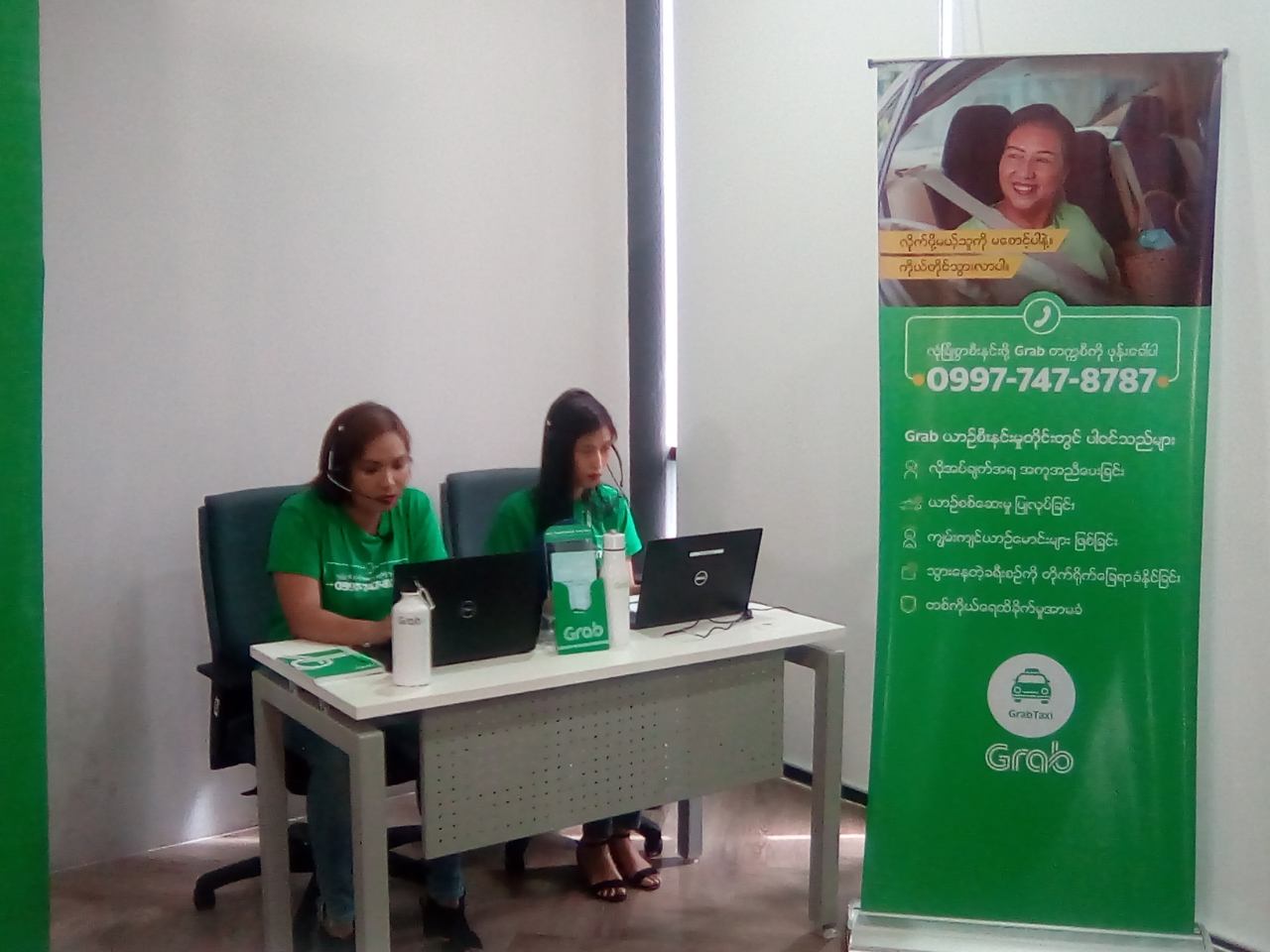 Photo Source By Myanmar Tech Press
The booking SMS includes a permalink which opens a map in the phone browser
showing the live progress of the ride. Should any issue arise before, during or after
the GrabTaxi ride, passengers can call the 24/7 Customer Service hotline: 0997-
708-3330 to request for assistance. In addition, all passengers of GrabTaxiCall rides
are covered by Grab's Personal Accident Insurance.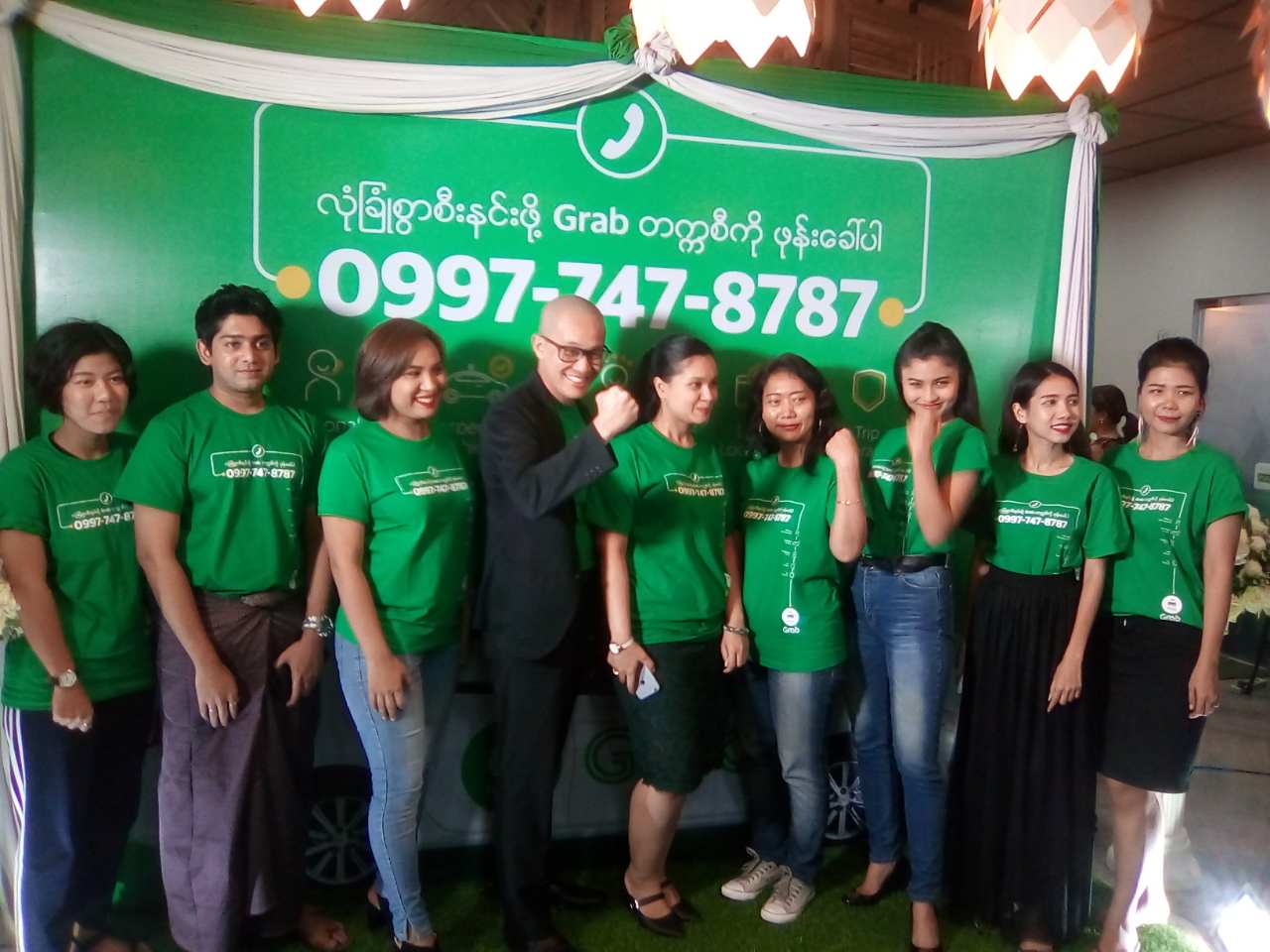 Photo Source By Myanmar Tech Press
Cindy Toh, Country Head, Grab Myanmar, says, "Grab is here to solve
transportation problems, provide access to safe and affordable transport and
support all facets of society. With GrabTaxiCall, we are providing live assistance to
fulfil the transportation needs of elders and passengers with special requests.
Accessibility is a key aspect of GrabTaxiCall and that is why we have invested in expanding our call centre which will be operational even on public holidays. I would like to encourage everyone to save the GrabTaxiCall number in their phones as a safe GrabTaxi ride is just a call away!"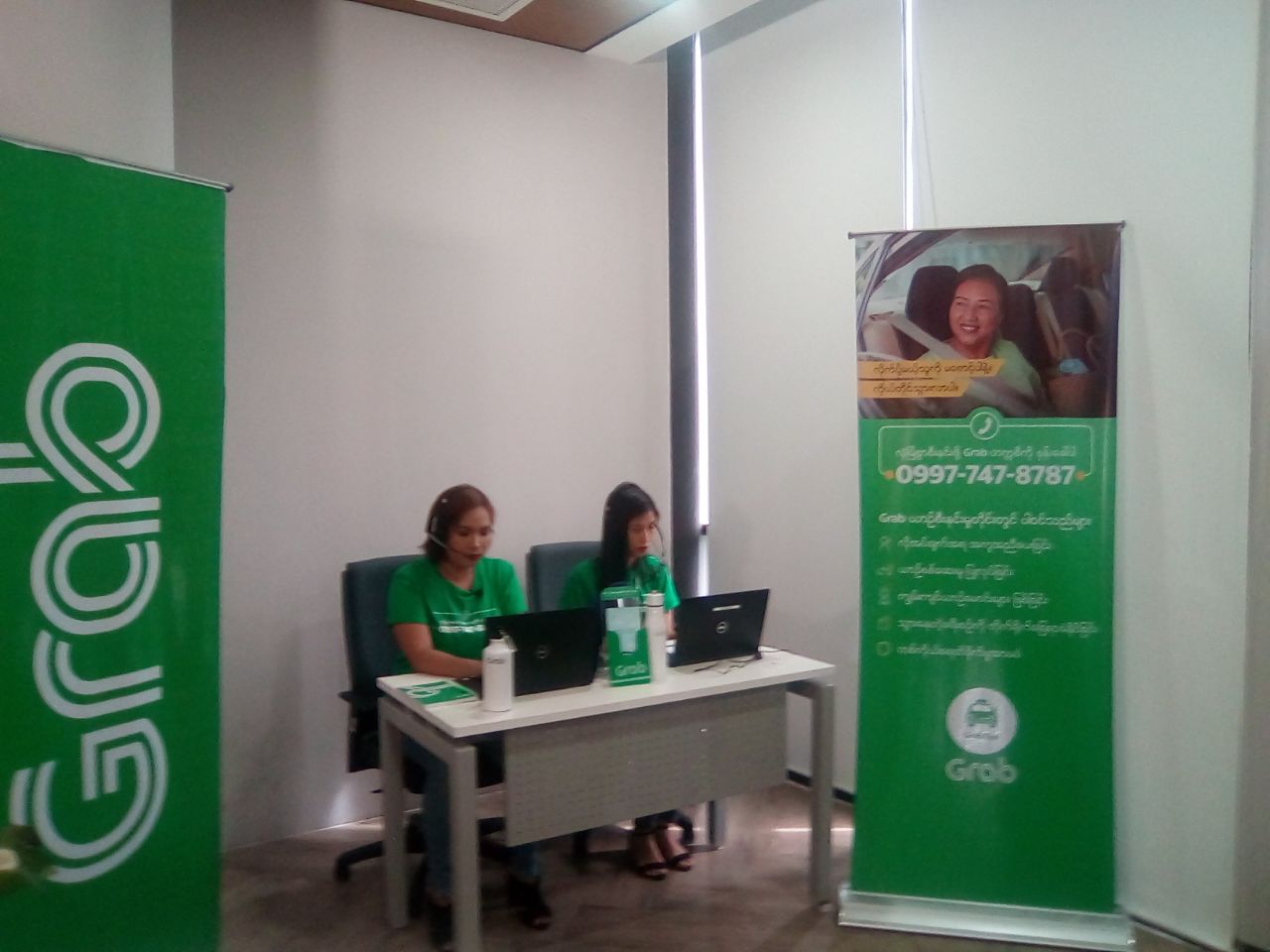 Photo Source By Myanmar Tech Press
Grab is conducting trials of GrabTaxiCall by calling 0997-747-8787 from 6am to 11pm ္္
for yangon and to allow passengers to book Grab rides by calling 0975-010-8735 for
Mandalay and Bagan,