Healthy Humanity Myanmar co.,ltd. launched Myanmar internet market research service
About Healthy Humanity Myanmar co.,ltd.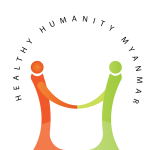 Healthy Humanity Myanmar is a company developing mobile content business for Myanmar people since 2013.
Healthy Humanity Myanmar operates Get Chance for fortune-telling applications and prize services, and the total number of registered users of their service is over 200,000.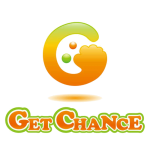 The prize service Get Chance is a service that anyone can register, and various products and services can be acquired by lottery.
A certain point is required to apply for goods and services, but you can earn that point just by playing games or answering simple questionnaires, so you can apply easily.
First Myanmar internet market research service in Japanese companies
Healthy Humanity Myanmar launched a service that allows users to conduct Myanmar market surveys using the database of more than 200,000 Myanmar users.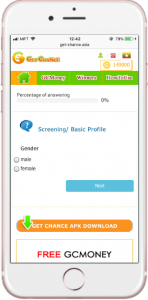 There is little statistical information in Myanmar, even if there is statistical information, it is not credible enough and we do not know if it can be trusted.
So, you can only get credible information by doing market research yourself.
Also, while there has been a survey offline before, there are few companies conducting surveys on the internet In Myanmar where many people began to use the internet in recent years.
Since Myanmar uses its own language, it is particularly difficult for foreign companies to conduct market research.
Therefore, Healthy Humanity Myanmar's market research service will be the turning point.
By using this service, it is characterized by quantitatively investigating Myanmar's interests, awareness, etc. by asking dozens of questions for about several hundred people.
It is a feature of this service that it is possible to quantitatively such as investigate interests and awareness of Myanmar people by asking dozens of questions for about several hundred people.
They are blacklisting those who answered all of the answers of the selection question "1" or extremely short answer time, so the accuracy of the answer is guaranteed.
As an effort to secure quality of respondents, they conduct a survey on user attributes (birth date, sex, etc.) once every three months, and every time there is a survey request, they take actions such as blacklisting users who answered false answers or miscellaneous with their own databases.
They also offer group interviews on offline as well as internet surveys.
With this service, you can also exchange opinions and hear about your products and services after screening the person you want.
If you are interested in market research that makes use of timely live voices rather than unreliable statistical information, please contact yutaromurakami@hhmyanmar.com (Person in charge: Mr.Murakami) for details.
It is possible to correspond in either Myanmar, English or Japanese.
They are looking for mobile application engineers
Healthy Humanity Myanmar has been developing web services mainly, but they are now looking for android technicians as they will focus on developing mobile applications (mainly android applications).
If you are an experienced Android app developer and would like to work at Healthy Humanity Myanmar planning to develop various new services, please apply for this job.
If you are interested in this job, please contact to admin@hhmyanmar.com.