Best websites for Japanese learners to learn
Today, young people are learning one language or another at home. Some are taking online classes to learn the language while others are learning through mobile applications or websites.
As learning your favorite in your spare time is beneficial, it is important to know the platforms and applications to learn. In case, you can easily access to learn in your spare time. Here are four websites that are easy for Japanese learners to access and learn.
(1) Hirogaru
Hirogaru is a good website for those who want to learn more about Japanese cultures such as handwriting, tea parties, and martial arts. Each topic includes short videos (with English subtitles) with new words, pictures, and simple Japanese texts. Visit the following link.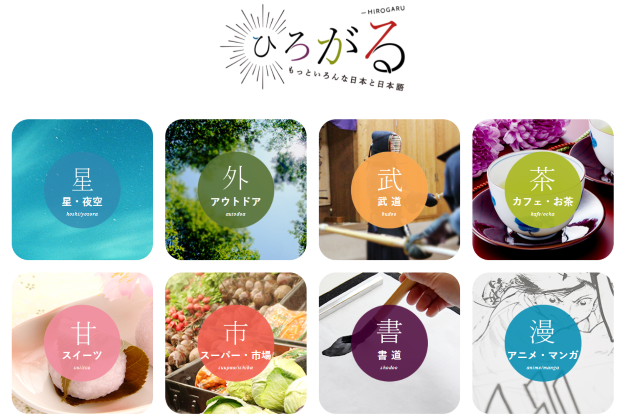 Photo Source hirogaru-nihongo.jp/en/
(2) NHK News Web Easy
You can read the latest NHK news in simple Japanese writing every day. This website explains furigana (phonetic guides) and the Japanese-to-Japanese dictionary for each word. It is suitable for those with hiragana, katakana, and kanji basic. Check the link below.
http://www3.nhk.or.jp/news/easy/
(3) Matcha
Matcha is a light and stylish Japanese travel and culture magazine. Including the simplified Japanese version, it is available in 8 languages. Most articles can also be read in English allowing you to test your language skills in both languages. It is also one of the best websites for intermediate levels. Visit the link below.
(4) JapanesePod101
Viewers can download thousands of podcasts to learn from beginner to advanced. Each song is accompanied by new English words, Short and clear Japanese language with grammar explanation. You can register as free membership and access all new lessons. Check for the following link.
https://www.japanesepod101.com/