Aung Myin Online Learning Platform, learn affordably anytime and anywhere
In the general public, nowadays, with almost everyone's ability to find the information they need and want with just a click online, some people are not able to achieve the results that they want after spending much of their time, money and efforts because of incorrect usages, false beliefs, and assumptions. However, many people benefited greatly because of learning valuable, informative and enlightening lessons effectively and wisely. In today's society, a mobile phone is becoming an essential tool used to learn new and updated lessons online. Not only online learning result in a signification revolution which differs greatly from traditional learning, but it also helps today's populace, gaining knowledge that is easier to comprehend and becoming motivated in learning with the help of games and infographics.
Additionally, in today's technology-driven world, online learning is becoming a digital classroom as users can learn greatly with new approaches and methods such as listening to audio files while riding a bus, partaking in tests to examine the user understanding. Hence, with the ability to learn anytime and anywhere, with just a mobile phone, users can gain knowledge and learn lessons conveniently without taking too much of their time. Be it an office worker who is busy with work or a person who is not able to learn because of time constraints and inconvenient location, anyone can get online lessons available in the App or Website from anywhere with the Internet.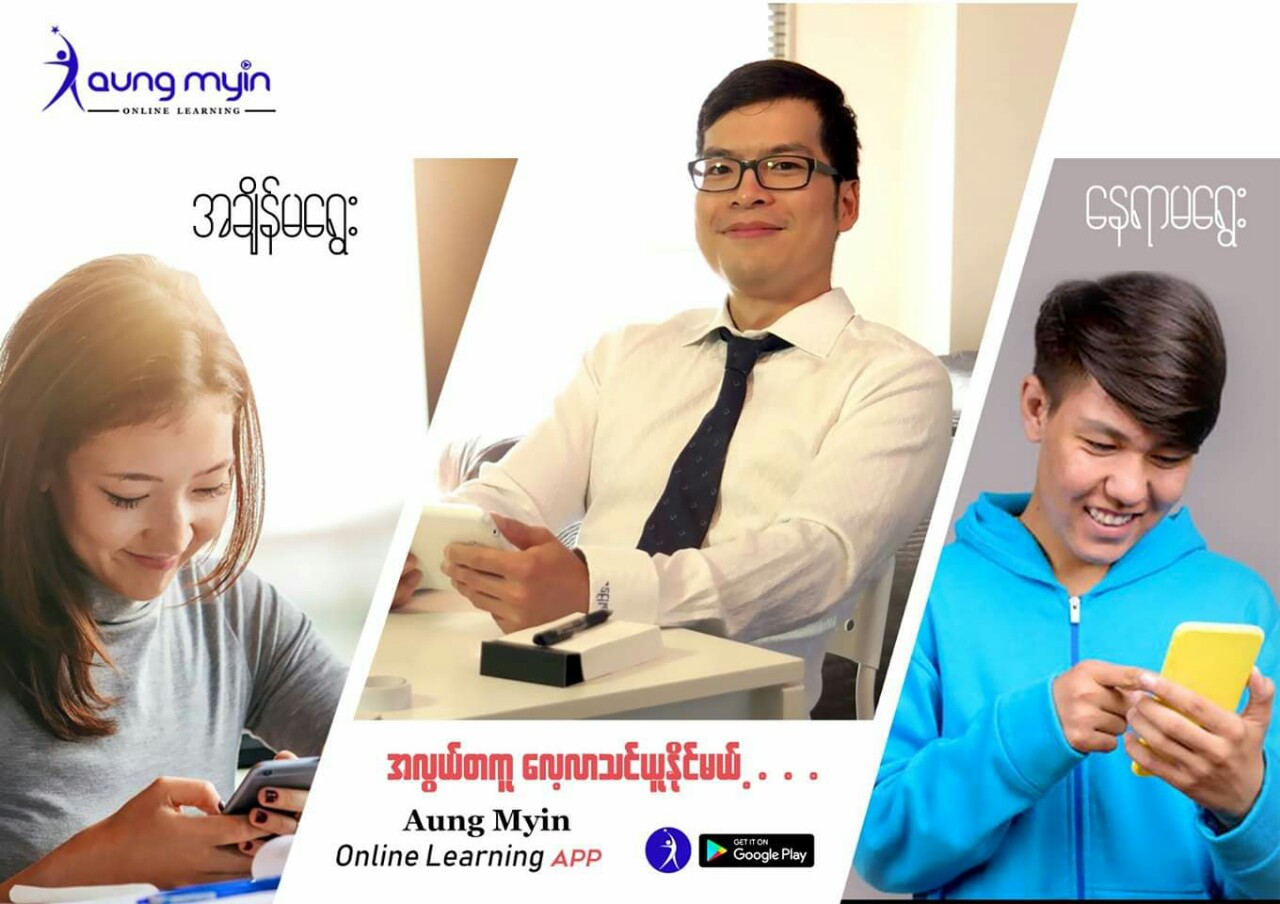 Photo Source – https://www.facebook.com/aungmyinonlinelearning/
Online learning platforms, as users can learn lessons available in main urban cities even if they are at a remote rural location, suit the need of learning continuously in today's society. With an affordable price, Online Learning Apps are the greatest friend for people, who have the desire to learn in traditional classrooms systematically and methodically but without the chance to do so because of the high expense. According to findings based on the surveys, people learn with more motivation and interest during digital and online learning with a mobile format such as phones and laptops than during face to face learning in a classroom. This is due to mobile devices such as phones and laptops becoming an essential tool in everyday life. In the foreseeable future, there is a high prospect for Online Learning to be a vital learning approach.
At the Aung Myin Online Learning Platform, the available online lessons are explained and imparted in an understandable, clear and concise manner in a subject related to Business and other fields. With the cooperation of experts excels very well in their field, Aung Myin Online Learning Platform aims to create an innovative learning environment where students and users can gain knowledge from specialists in the socio-economic field and business field. 

Photo Source – https://www.facebook.com/aungmyinonlinelearning/
The goal of the Aung Myin Online Learning Platform is "to be a leading online platform in imparting the lessons, plans, and knowledge that will be a driving force to Myanmar's Economic and Technology Development."
Not only dual languages of English and Myanmar can be used in the Website and Mobile Application can be used in the Platform, but also best-learning video files by experts can be accessed. The users will be taught using the best online teaching methods as well. All lessons will use effective methods such as storytelling, discussion or two-way communication, experience approach. Additionally, users can do review and feedback on whether they gain the necessary knowledge given in lessons in related fields using an internet evaluation program.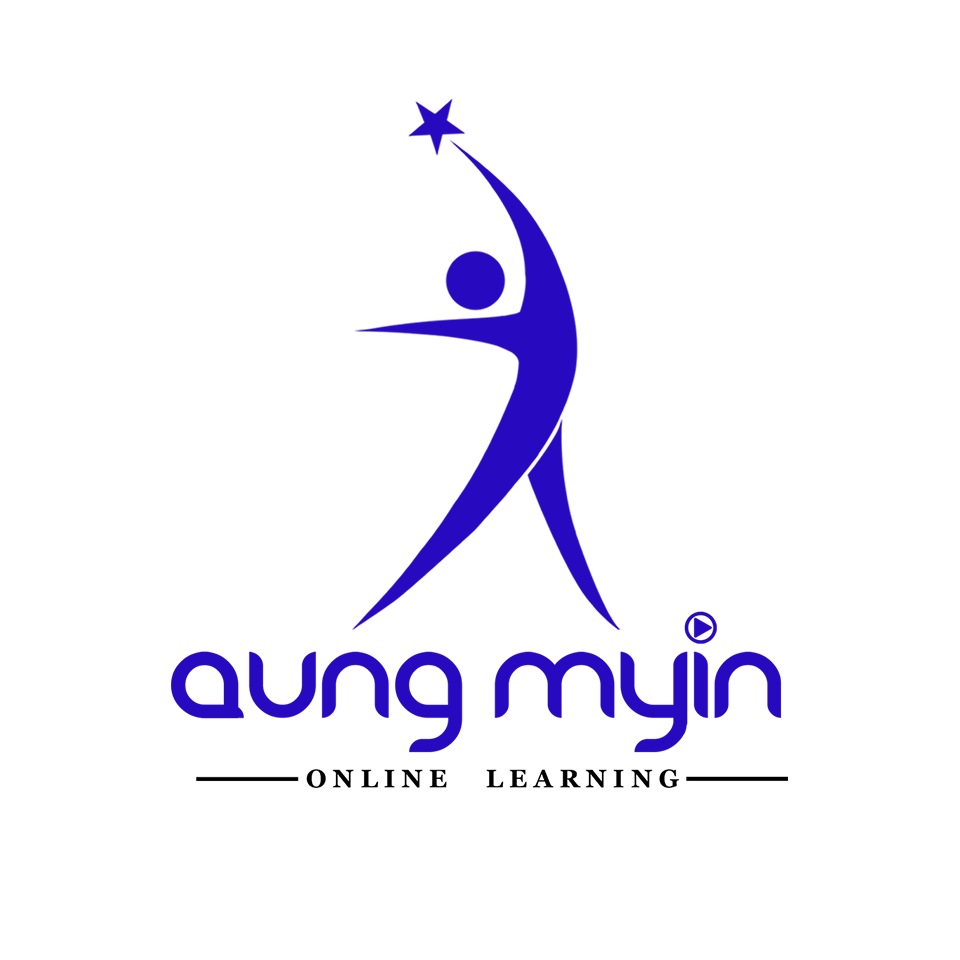 Photo Source – https://www.facebook.com/aungmyinonlinelearning/
Aung Myin Learning App and Aung Myin Website is created and developed by Apex EdTech Company. With Aung Myin Learning, video lessons, regarding business, leadership, HR, Marketing, Finance, Personal Development, and other fields, done by teachers and experts with knowledge and experience in the related field, can be accessed anytime and anywhere after payment of monthly subscription. Users can also pay separately for one related field or subject.
If you have not downloaded Aung Myin App, you can download in the link below:
Google Play Store – http://bit.ly/aungmyinplay
iOS (Apple Store) – http://bit.ly/aungmyin