Ooredoo and Facebook collaborated and made Digital literacy training in 26 townships in Myanmar
With the aim to strengthen its nationwide "Internet 101" digital literacy campaign, Ooredoo Myanmar and Facebook have sent two vans carrying the trainers to go around the remote areas across the country in the last two months of 2019 and educated people how to use the internet safely and responsibly.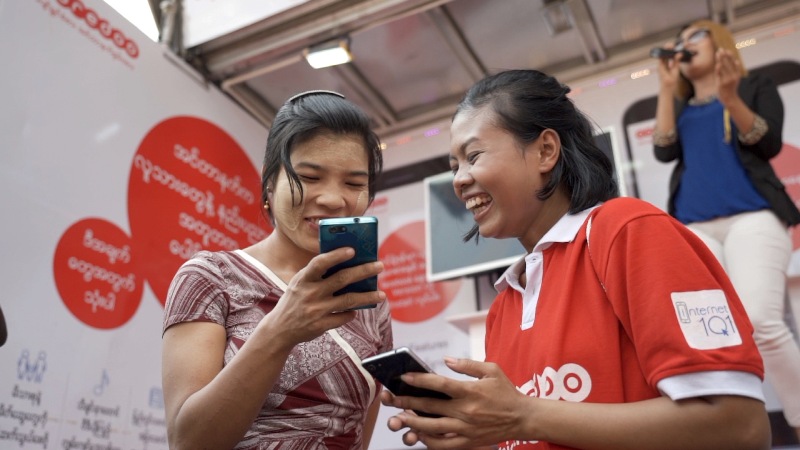 Photo Source – https://ooredoo.com.mm/portal/mm/index
During November and December 2019, two vans with "Internet 101" logo went around villages from 26 townships namely; Hlegu, Taikkyi, Thanlyin, Thongwa, Khayan, Kawhmy, Dala, Htantapin, Twantay, Konchankone, U To, Kyauk Tan, Phaung Gyi, Shwe Pyi Thar, Bago, Seikkyi Kha Naung, Mingaladon, Satthwadaw, Wundwin, Thazi, Pyaebwe, Yamethin, Meikhtila, Mahlaing, Myingyan and THaungthar and successfully provided the digital literacy training to mobile user from these areas.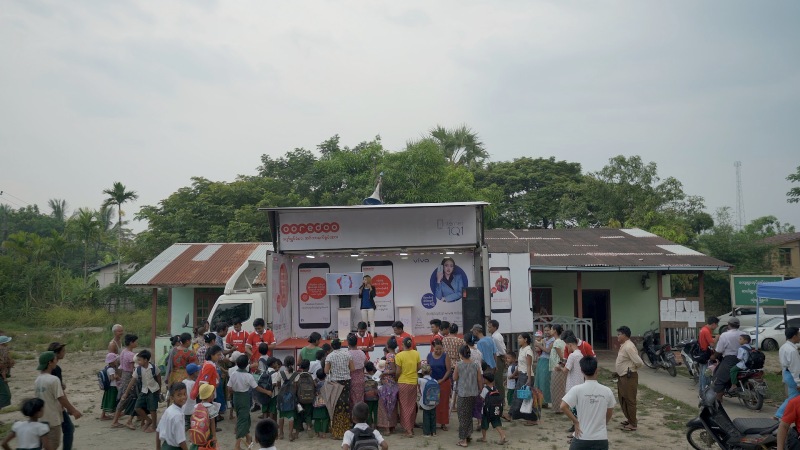 Photo Source – https://ooredoo.com.mm/portal/mm/index
"We are aware that internet usage among Myanmar people has been increasing constantly and on the other hand, it is very crucial for the people to know how to use the internet safely and responsibly in order to grab the best opportunities and to avoid unnecessary consequences. That is why Ooredoo has teamed up with Facebook to launch this "Internet 101" digital literacy campaign to equip people with basic knowledge on how to use the internet properly. As a committed partner to enrich people's digital lives, we are so much pleased to see that the program works very well and we are hoping that these training will be reaching more people across the country in coming years," said U Tint Naing Htut, Head of Corporate Communications of Ooredoo Myanmar.
With the aim to raise awareness and increase the adoption of mobile internet in Myanmar, Ooredoo Myanmar has launched the "Internet 101" (Internet One on One) digital literacy campaign since June 2019. For this campaign, Facebook as an enabler and Ooredoo Myanmar drives the internet education program across the country. The training is provided at the statistics as of September 2019, more than 300,000 people received digital literacy training from this campaign.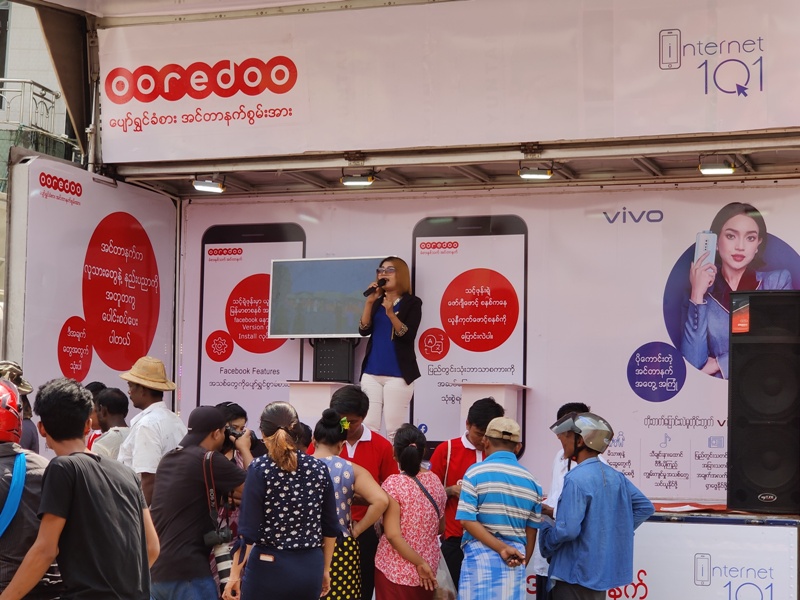 Photo Source – https://ooredoo.com.mm/portal/mm/index
Facebook start founded this program and Ooredoo Myanmar provides Internet education programs throughout the country. The courses are being offered at Ooredoo shops nationwide and over 300,000 trainees have successfully delivered digital knowledge development courses according to the report up to September 2019.