mmCovid, a place where provides information about COVID-19 related services and where Oxygen is available
Currently, the third wave of COVId-19 has returned to Myanmar. The third wave is accelerating the spread of the disease and making it more difficult for people to get medical care. People who are suffering from COVID-19 should know where to contact when they need medical help or oxygen.
In that case, I would like to share about the mmCovid App and Facebook Page, which provides the information of COVID-19 services and where oxygen is available from your mobile phone. It's sure it can guide you and help you in one way or another if there are people around you who need help.
The MMHealth Facebook Page, developed by mmCovid, provides the following links to access the hotline numbers and local addresses of health centers in Yangon.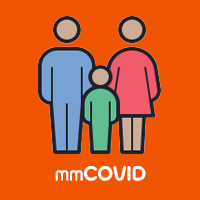 Photo Source https://www.facebook.com/mmCOVID
You will be able to access mmCovid through http://m.mmcovid.org/ from your smartphone or http://mmcovid.org/ from your pc or laptop. You should contact the hotline number first and do not take the patients directly.
Plus, it also provides related information of Call Center, Telemedicine which allow you to consult online or by phone, and Home Service for treatment/advice. For those who use smartphones, you can use the magnifying glass icon to search the related information of Call Center, or Doctors and computer users can select Services.
The link http://data.mmcovid.org/ contains as much information as possible about COVID-29 but it does not cover all the country. Users can also help to fill in the information. Contact MMHealth Facebook Page Messenger or send an email to mmcovid@protonmail.com, if you would like to help with the technology.
Visit the following link for those who need oxygen.
This link also includes some of the places in Yangon, Mandalay, and Nay Pyi taw where oxygen is available and many charities. You can also check the link below.