MPT Completed "A Chi Gyi Htaw" Lucky Draw Campaign By Selecting Final 10 Million Prize Winner and Fifty Winners of The 1 Million Prize
MPT announced that the remaining 51 lucky winners of "A Chi Gyi Htaw" lucky draw campaign had emerged after completing the 1st week of the campaign period. The 10 million prize winner and fifty winners of the 1 million prize of the Second Week (29th December to 4th January) were selected randomly on 6th January. MPT launched this promotion with the intention to show gratitude towards its users and to delight them with grand prizes. The prizes will be transferred to winners' MPT Pay account.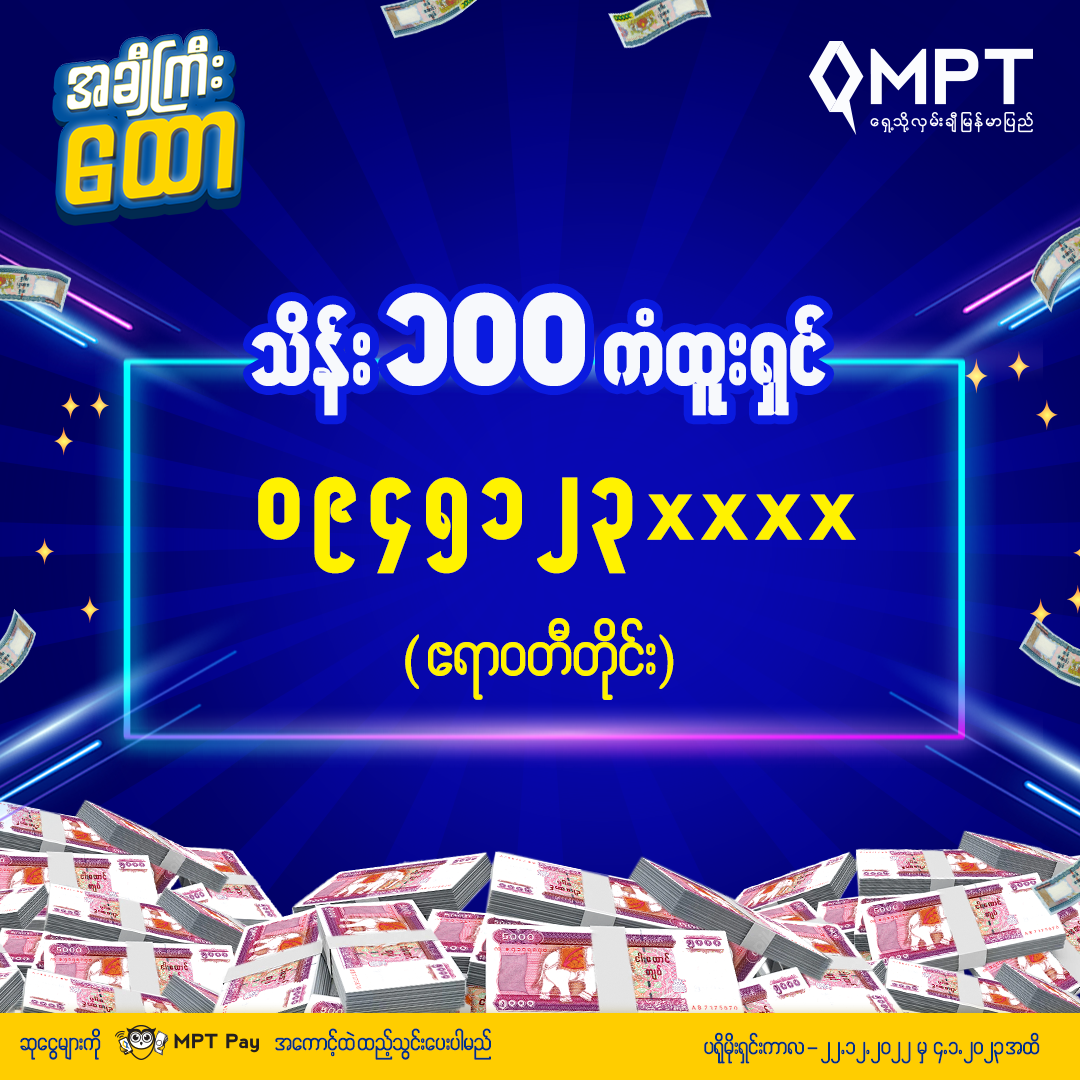 Image: MPT
MPT hope "A Chi Gyi Htaw" campaign brought happiness and satisfaction to all lucky winners as they have a chance to start new year with good fortune. As a true local operator dedicated to enriching the daily lives of customers, MPT plans to bring more exciting and rewarding campaigns in the future.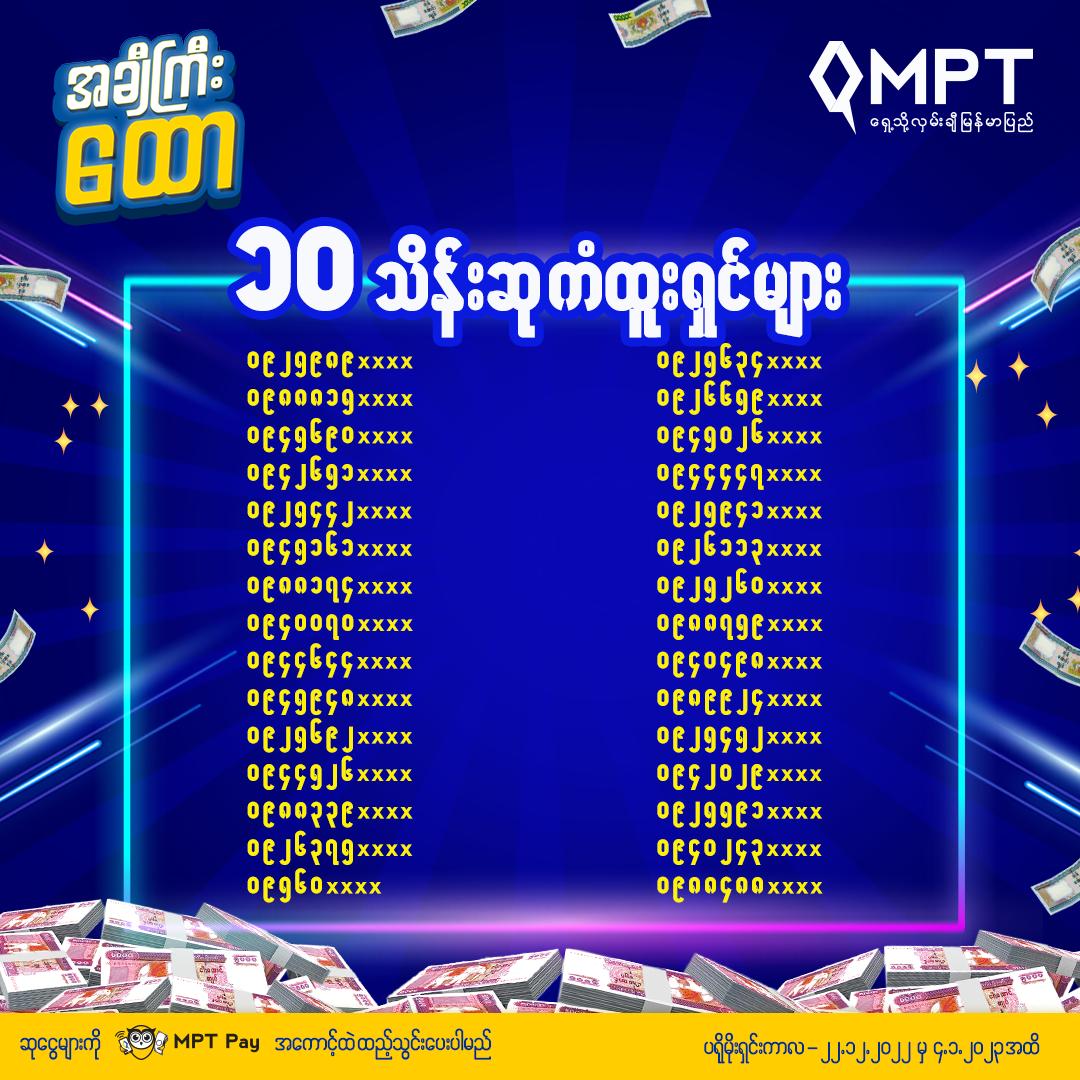 Image: MPT
Account names of 51 lucky winners for Second Week are announced at MPT Facebook Page, Website, Viber, and Telegram and MPT has notified all winners and would contact them to collect their lucky prizes. To know more about lucky winners of "A Chi Gyi Htaw" campaign, please visit following address- https://bitly.cat/LcZQR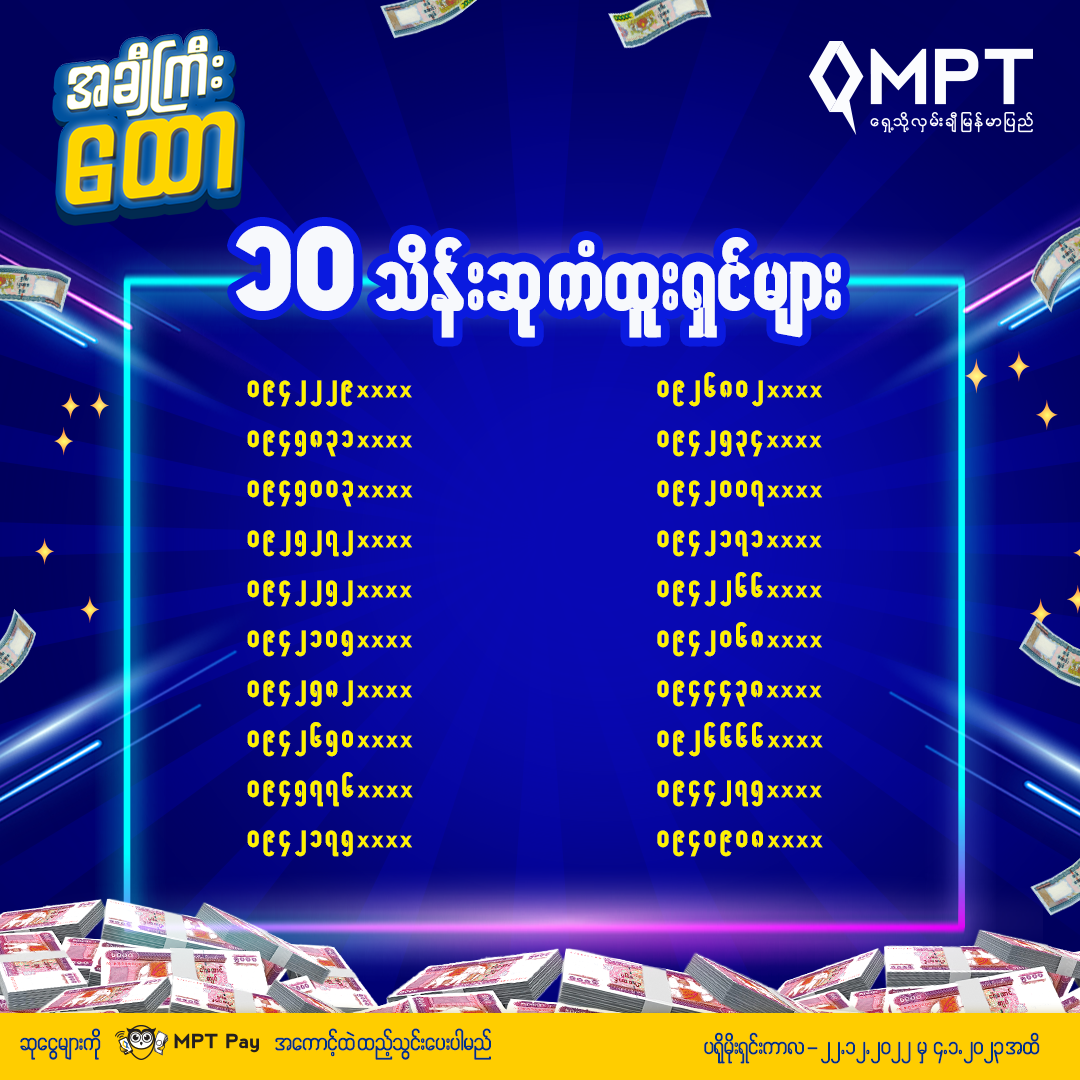 Image: MPT
Thank you everyone for using MPT services as always and MPT is continuously trying to innovate and convenient service to customers daily.