MPT Introduces Countless Hours of Performance Games with Shal Game Portal Service
MPT, Myanmar's first and leading telecommunications operator, introduces Shal Game portal service to amaze all Myanmar gamers with a wide range of high-performance HTML5 (web portal based) games available in one place. The portal service has been designed in collaboration with MPT, eTrade Myanmar Co., Ltd., and an international mobile game developer.
Shal Game Portal Service offers more than 300 HTML5 (web portal based) games, and exciting new games will be added every month.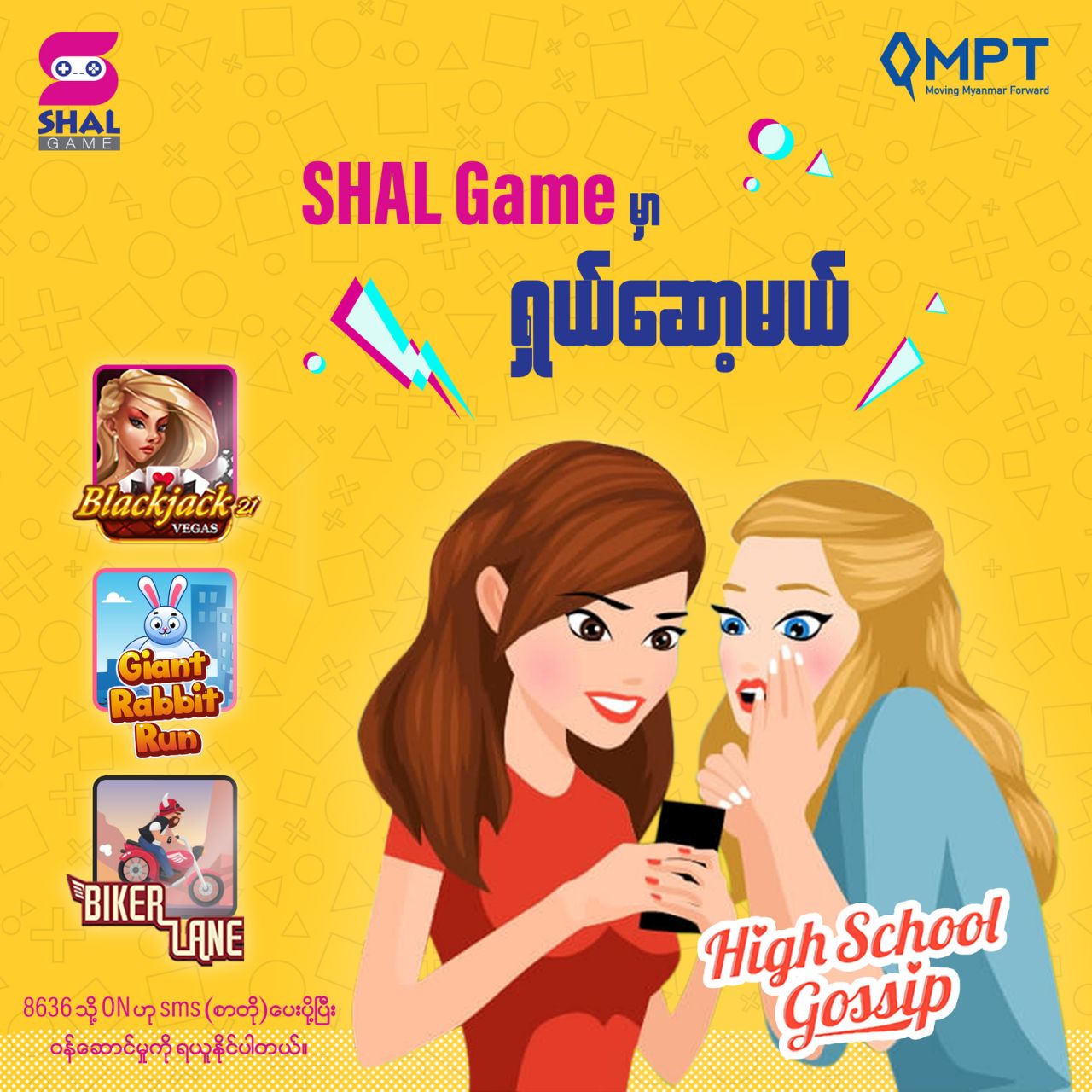 Photo Source – https://www.facebook.com/mptofficialpage/
Mobile game fans can enjoy a great variety of games, including popular puzzles, as well as exciting sports, adventure, and action games. MPT customers can subscribe to the Shal Game Portal Service for only 149 Ks/day and subscription can be easily activated via  https://www.shalgame.com (or) https://lotaya.mpt.com.mm/landing/shal_game .  Alternatively, the subscription will be activated after sending an SMS ON to 8636.
"We are delighted to offer even more entertainment to our valued customer's thanks to the launch of Shal Game portal-based service as we believe continuous enhancement of mobile life for the people is vital to our operations every day. All games are built using cross-platform HTML5 (web portal based) technology to assure the best possible gaming experience for game lovers across all devices. In the near future we will also fire up new, thrilling initiatives to amaze gaming community in Myanmar.", said Mr. Reizo Umeda, Chief Commercial Officer of MPT-KSGM Joint Operations.

Photo Source – https://www.facebook.com/mptofficialpage/
For more information on MPT's products and services, please call 106, visit the MPT official website https://www.mpt.com.mm  or MPT official Facebook page at  https://www.facebook.com/mptofficialpage/ .