Ooredoo group in top 50 global telecommunications brands
Ooredoo Group has once again ranked in the Top 50 Global Telecommunications brands, maintaining its position as one of the world's leading telecoms companies, according to the recently released Brand Finance Telecoms 150 2022 report.
Ooredoo Group's brand value increased 6% on its value in 2021, and the company appeared in the ranking list for the sixth consecutive year with a total brand value of USD 3.412 billion. The Group maintained its Brand Strength Index at 79 and its brand rating of AA+ for the fourth consecutive year.
Industry valuation and strategy consultancy Brand Finance attributes the 6% growth in brand value in part to positive contributions coming from Indonesia, Algeria, Tunisia, and Qatar, driven by a positive business performance from these operating companies.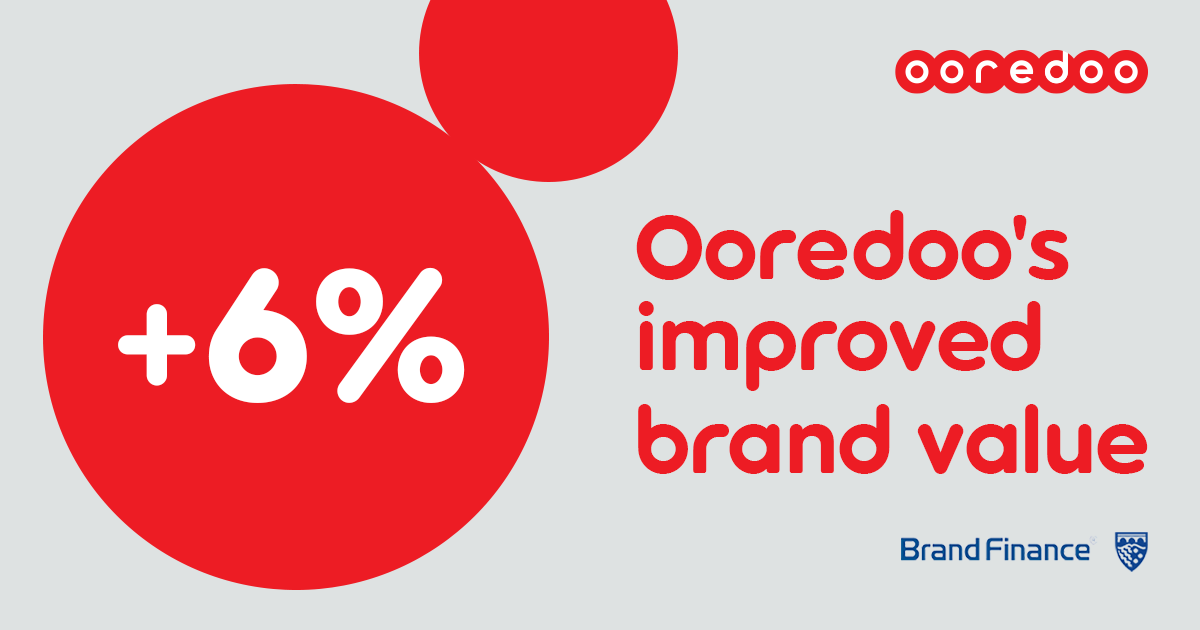 Photo Source https://www.ooredoo.com.mm
Brand Finance has closely monitored Ooredoo Group's brand value since its global brand roll-out in 2013, with the Group now having featured in the top 50 global telecommunications brands for six consecutive years. The Doha-based telecommunications provider has operating companies in 10 markets across the Middle East, North Africa, and Southeast Asia.
Ooredoo Group has made solid progress across key strategic areas, capitalizing on digital opportunities presented by changes in market trends and accelerating its digital transformation in line with its strategic plan to operate in an agile, adaptable way. Investment in networks, technology, and people has enabled the company to deliver transformational digital experiences and position itself as a market-leading connectivity provider across its global footprint.