The unveiling of Sichuan's OPPO Gallery shot with OPPO Reno4
Sichuan is a residence for the gigantic and lovely pandas and located in southwestern China along with the longest river, the Yangtze. Chengdu, the capital of Sichuan is the main focus province of the various traditional artifacts of Sichuan, which display Fire-breathing၊ Face Mask Changing, Puppet Show and Shadow Plays. OPPO has released their OPPO Reno-4 that comprise with unique camera capabilities that can be shot in both day and night using the system of AI Color Portrait၊ Night Flare Portrait၊ Ultra-Steady Video 3.0 and 960fps Smart Slow-motion. You can watch the best appearance of the OPPO Gallery that presents the cultural and arts flourished Sichuan's breathtaking moments. 
Photo Source https://www.facebook.com/oppomyanmar/
One of the distinctive features of Sichuan is despite being the modern capital, the cultural antiquities are also developing together. Visitors can enjoy luxury hotels, skyscrapers and Chinese ancient heritage and cultural buildings altogether in one place. It is a local culture that along the bazaar and streets of Sichuan, you will find Sichuan's style of traditional houses and local people enjoying their Sichuan's style tea whilst taking a seat at wooden tables with bamboo chairs. About 81 million civilians are living in Sichuan and images of people moving under the lights and at night enhance the beauty of the province. You can watch the creations and presentations of Sichuan's astounding night images that are shot by OPPO Reno4 by using the Night Flare Portrait Feature.
Giant cute pandas are considered as the national treasure of China and about 30% of the world's pandas live in Sichuan and Sichuan Giant Panda Sanctuaries was listed as a World Natural Heritage Site in 2006. There are many species of giant pandas at Chengdu Research Base of Giant Panda Breeding located in Sichuan and Bifengxia Giant Panda Base Camp.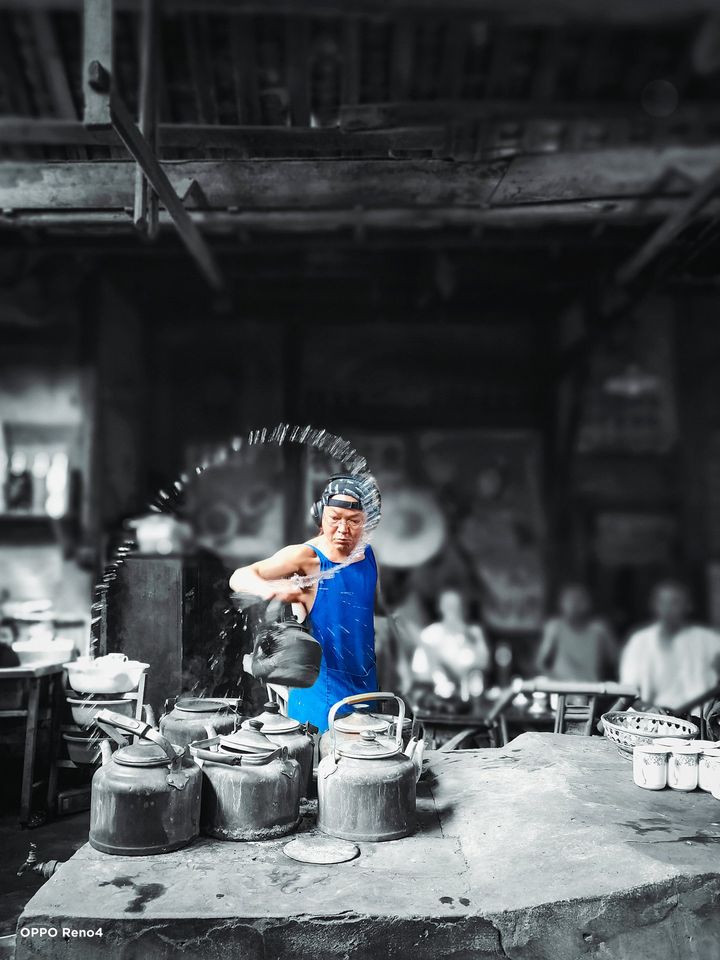 Photo Source https://www.facebook.com/oppomyanmar/
Sichuan province has been shaped like a popular place of the foods from the street food shops to the big restaurant. China's most eaten dishes are Sichuan's cuisine, Sichuan hot pot, Mar Po Tofu, Sichuan style fish curry and so on. The astonishing natural beauty of Sichuan's highlighted places is also captured by Oppo Reno4's innovative camera features. Sichuan province is a thriving region and a perfect traveling spot for those who would like to take pleasure from the astounding natural scenes, traditional customs and cuisines.
Besides those wonderful urban lifestyles and magnificent scenes, OPPO uses OPPO Reno4's unique camera capabilities such as AI Color Portrait and Night Flare Portrait to capture the Sichuan's traditional Operas such as Fire Breathing၊ Face Mask Changing၊ Puppet Show and Shadow, the luscious cuisines and giant lovely panda's images and moments in the eyes of the public.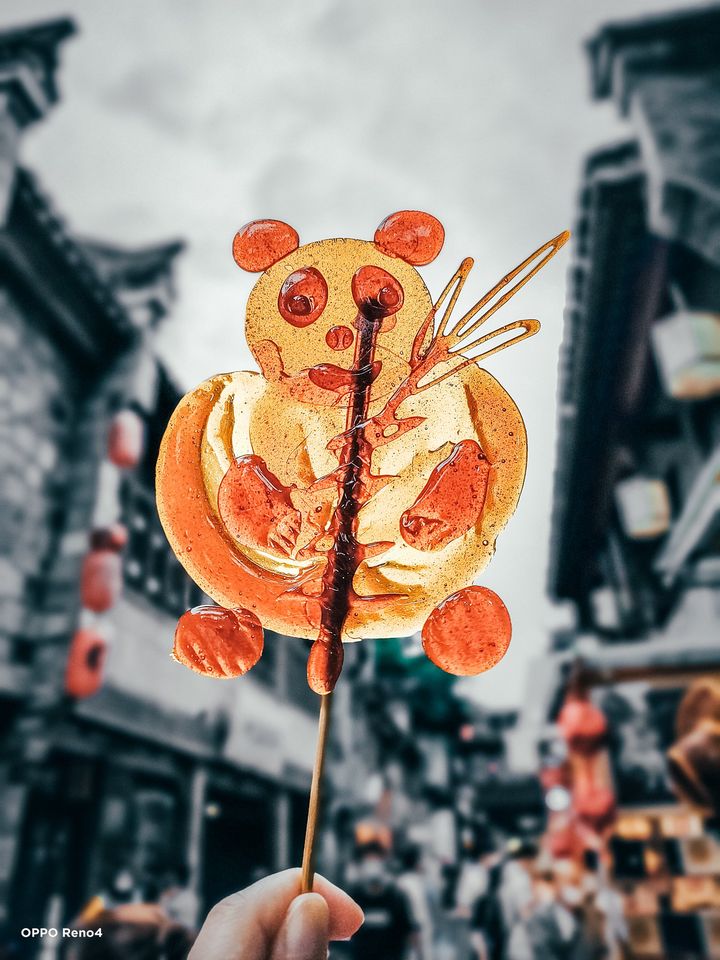 Photo Source https://www.facebook.com/oppomyanmar/
OPPO Reno 4 is designed with unique features and in the combination of slim design and proportional metal body. It includes a 6.4"Dual Punch-hole Display AMOLED Screen and weighs only 165g with a thickness of 7.7mm which is appearing much more premium look and light to hold in the hand.
In OPPO Reno4, 2MP AI-enhanced Smart Sensor comprised four back cameras which are 32MP Front Camera, 48MP Main Camera၊ 8MP Ultra-Wide-Angle Camera, 2MP Macro Camera and 2MP Mono Camera. It is also reinforced with Qualcomm Snapdragon 720G Processor and enhanced 8GB RAM + 128GB ROM. Due to the including of 30W VOOC Flash Charge 4.0, it can be charged up to 38% within 15 minutes and will reach 50% within 20 minutes. In addition to AI Color Portrait and Night Flare Portrait, it is included Ultra Steady Video 3.0 and 960fps Smart Slow Motion to boost the video stability and the ability to customize the various sorts of videos. Consisting of the newest released Color OS7.2, it will provide, a better User-Friendly Experience and give you better work functions and gaming experience.