Top 16 teams attend PUBG MOBILE CHAMPIONSHIP 2020 FINALS in DUBAI
The end of the PUBG MOBILE GLOBAL CHAMPIONSHIP (PMGC) 2020 League is getting closer, with 16 qualified teams are competing next month for the PMGC 2020 Finals. Four Angry Men team from 33Svan has won from the top point in incredible skills, Bigetron Red Aliens is in second and PRQ Athena is in the third position respectively.
PMGC 2020 Finals will be held from 21 to 24 January 2021 and will be streamed online from Dubai to the rest of the world. The inability to show the finals to the public will be an inconvenience this year, but the offline event will provide upgraded field space for teams. The PMGC Final Prize of USD 2,000,000 is the largest prize in PUBG MOBILE history. PMGC 2020 Final will be broadcasted on PUBG MOBILE Esport YouTube, Facebook, and Twitch Channel.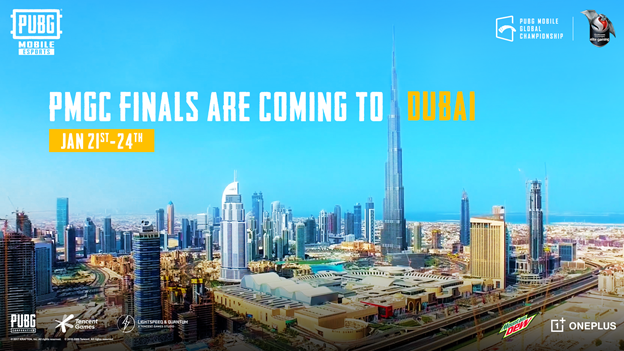 Photo Source https://www.facebook.com/PUBGMOBILE.MM.OFFICIAL
The main sponsor of PMGC is Qualcomm® Snapdragon Elite Gaming Ultimate, which offers Ultimate Gaming Advantages, complementing the hardware and software features of the market-leading smartphones on 5G Mobile Platforms. OnePlus is one of the world's leading mobile companies and features the Ultra-fast OnePlus 8T 5G Smartphone as one of PMGC's official devices. OnePlus 8T is powered by Snapdragon™ 865 5G Mobile Platform.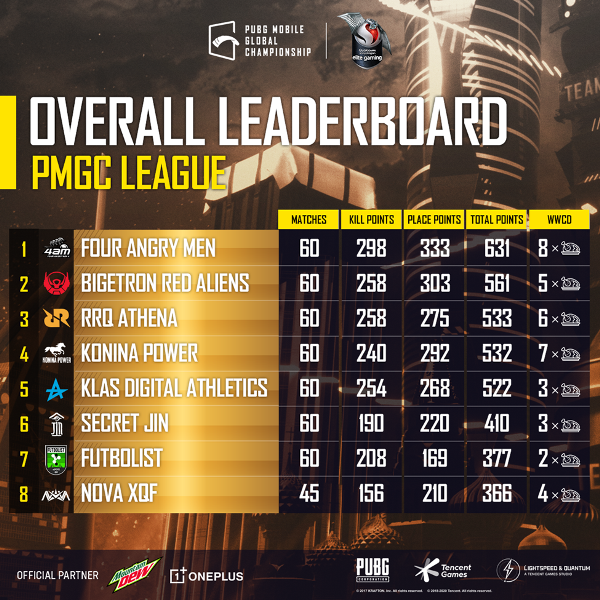 Photo Source https://www.facebook.com/PUBGMOBILE.MM.OFFICIAL
Mountain Drew is a Beverage Partner of PMGC, helping to leverage the next generation of gaming talent. The PMGC Finals are aimed at the development of the sports sector and it is co-sponsored by the Ministry of Tourism and the Dubai Sports Council, in the view of hotel and tourism management, growth, and marketing.
"We are very excited to be able to host the last PMGC League was held online, our last remaining envied champions, I would like to reward the players with a suitable match. We are delighted to partner with DCTCM and DSC to close PUBG MOBILE Esports' record year with an offline competition. Due to the epidemic, the final matches were not made available to fans who want to watch them offline, but we will do our best online. The latest PMGC matches will be a testament to the size and strength of Mobile Esports and will be our biggest competition," said James Yang, Director of PUBG MOBILE Global Esports.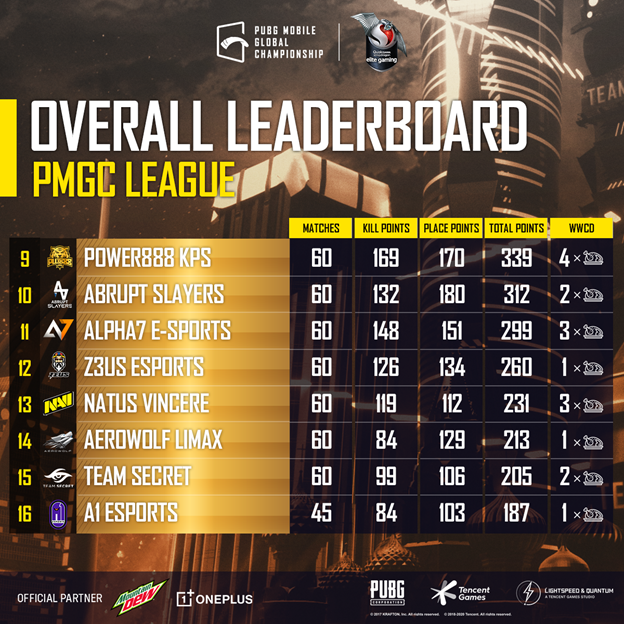 Photo Source https://www.facebook.com/PUBGMOBILE.MM.OFFICIAL
PMGC is the culmination of the new 2020 PUBG MOBILE Esports program, offering the clearest part to becoming a pro player and the strongest structure in the world of Esports. From PUBG MOBILE Club Open (PMCO) to PUBG MOBILE Pro League (PMPL) through local competitions. From then on, up to PMGC, PUBG MOBILE's new competition system is designed to give all the bottom players and professional players a chance to be number one. For more PUBG MOBILE Esports news on Facebook, Instagram, and YouTube.