Newly-launched Data Suboo pack to offer the best music and video contents to Telenor users
As an attempt to satisfy the customers' appetite for better music and video contents on their mobiles, Telenor Myanmar has upgraded its Data Suboo family by adding a special data pack designed for the subscribers to enjoy the entertainment services with the affordable rate.
Starting from 9 th  July 2019, the new Data Suboo entertainment pack is launched for the users so that they can get free JOOX VIP valued 2,299 Ks (30 days validity) and free VIU premium valued 5,000 Ks (30 days validity) in addition to the 1GB data (30 days validity) with the subscription fees of only MMK 1,499 Ks (inclusive of commercial tax). The customers will be able to subscribe to this innovative and affordable entertainment pack either by dialing *7199*1# or via MyTelenor app or WowBox app. Unused data of the pack validity can be carried forward and available to use after the next purchase.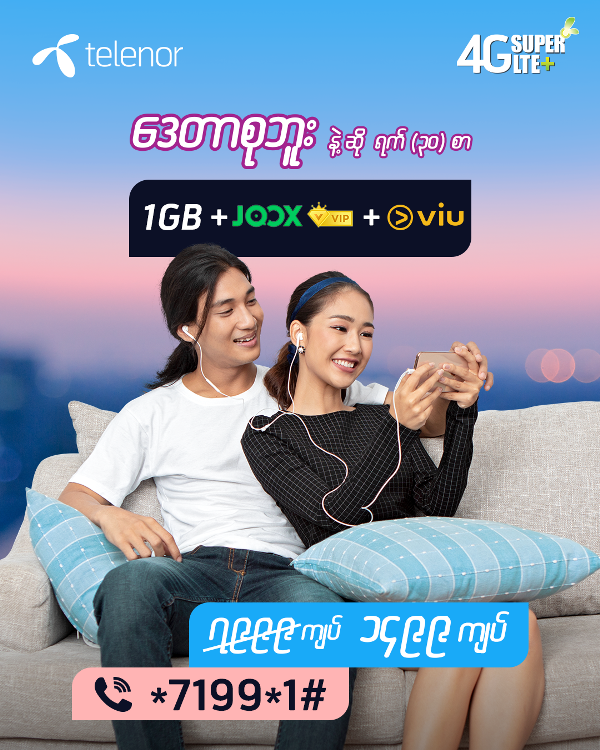 Photo Source – https://www.telenor.com.mm
Myanmar people are big fans of music and videos. With the high penetration of mobile technology, their mobile phones have become their main channels to enjoy the entertainment and the data usage on streaming apps are still increasing among our users. This new Data Suboo entertainment pack offers a very reasonable bundle with the best music and videos from our partnered apps; JOOX and VIU. With this pack, customers can enjoy the services worth of 7,999 Ks just by spending 1,499 Ks. I am sure our innovative products like Data Suboo will enable our customers to spread out their digital experience to next level," said Mrs Chan May Ling, the Head of Digital Services in Telenor Myanmar.
By purchasing the new Data Suboo entertainment pack, JOOX VIP users will have a chance to enjoy wide selections of their favorite songs from an up-to-date music library, offline listening, Hi-Fi quality music, unlimited song skips and ad ad-free. Likewise, VIU premium users will also be able to watch all the local and regional movies and TV shows available on VIU app including the premium contents without additional content fees other than normal data charges. Telenor Myanmar awarded the brand new KIA Picanto cars to the winners of Shal Spin and Shal Win Program on 3 rd July 2019.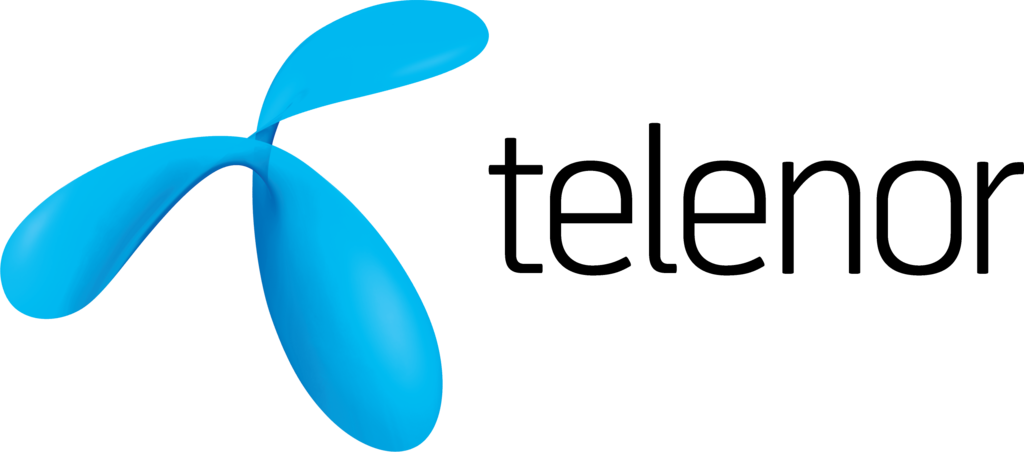 Photo Source – https://www.telenor.com.mm
With more than 8,600 sites nationwide, Telenor Myanmar serves more than 19 million customers in all States, Regions and territories through its 2G, 3G and 4G network. Telenor Myanmar is part of Telenor Group, one of the world's major mobile operators with more than 176 million subscriptions across Scandinavia and Asia and committed to responsible business conduct and driven by the ambition of empowering societies. For more information about Telenor Group, please visit: https://www.telenor.com and https://www.telenor.com.mm.