chess.com website for chess enthusiastic
Chess is a type of Board Game where two players compete against each other with their creativity and tricks. The game appeared in the last 15 century and currently, there are millions of players playing at home, clubs, on the internet, or in tournaments.
chess.com was created to make it easier for chess enthusiastic to play. More than 10 million games are played daily on chess.com, and more than 200 programmers, content editors, and support members have been hired. It is designed to make everything convenient for players who are new to chess, and those who want to improve their skills, and also for professionals.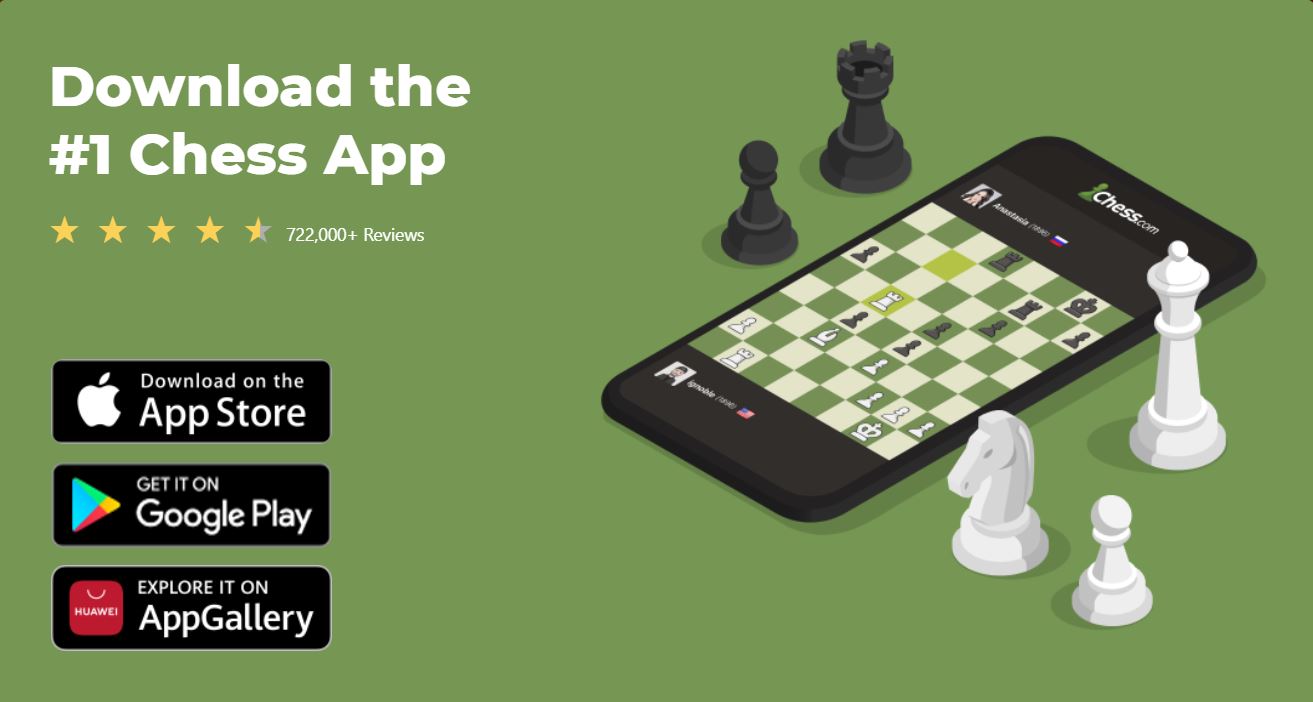 Photo Source https://www.chess.com/
It is best to create an account on the chess.com website as it can be played on both websites and mobile apps. When creating an account, you can also choose your level whether new to chess, beginner, intermediate or advanced.
There is also a point system depending on how you play. Play Online (Play vs a person of similar skill) is also used to play with casual players on the internet. This is to find players who have similar points as you have. You can also choose the duration of the match, 1 minute, 3 minutes, 5 minutes, or 10. You can play against bots which can be chosen according to your level. Or play together with your friends by inviting them. For those who want to play simple matches, Tournaments are also available.
There is also a Puzzle feature for those who want to practice or improve their skills. You can improve your vision and skills by completing the Puzzle Rush, where you have to find the answer within the given time and out after three wrong strikes, or Puzzle Battle, where you can complete the same puzzle against your opponent, and Daily Puzzles.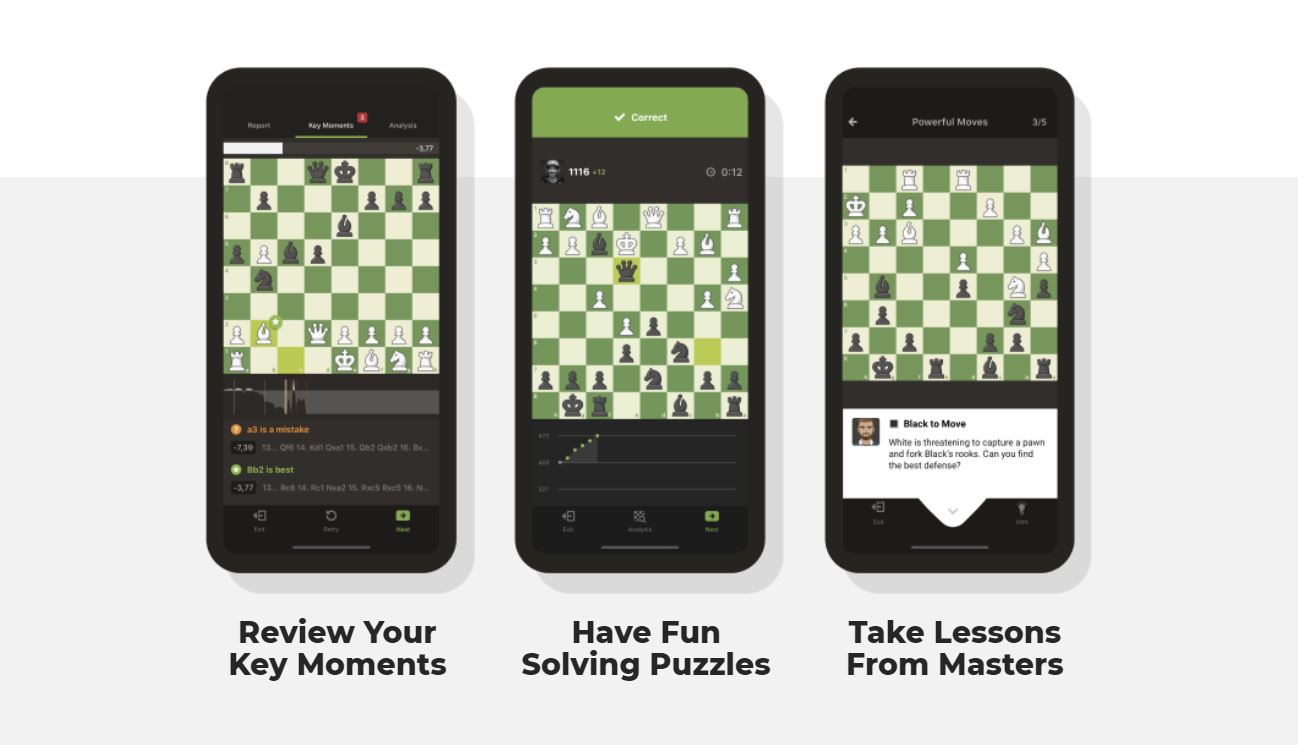 Photo Source https://www.chess.com/
Lessons, guides, and highlights are also included for beginners. By giving your time, you can learn from the technical details of the game of chess to the way you think about it, in one place.
There are also a variety of options for those who want to play chess with a variety of beautiful themes. You can also access your progress logs from the Profile status. There are two versions on chess.com, Free and Premium. The Premium Version is again divided into Diamond, Platinum, and Gold which differ in the number of available analytic, lessons, puzzles, and bots.
Access the chess.com website for further information.