Milanote, a tool to help you create creative projects
Milanote is an easy-to-use note-taking platform for creative people. It was designed as a Pasteboard style which offers you to take Notes, add links, To-Do List, Line, Board, Column, Comments, and Photos or Files.
You just have to drag and drop the shapes and tools you want to add. It also clearly states that you can customize the details once you use the tools you want to use. You can also split files and it is quite convenient to use.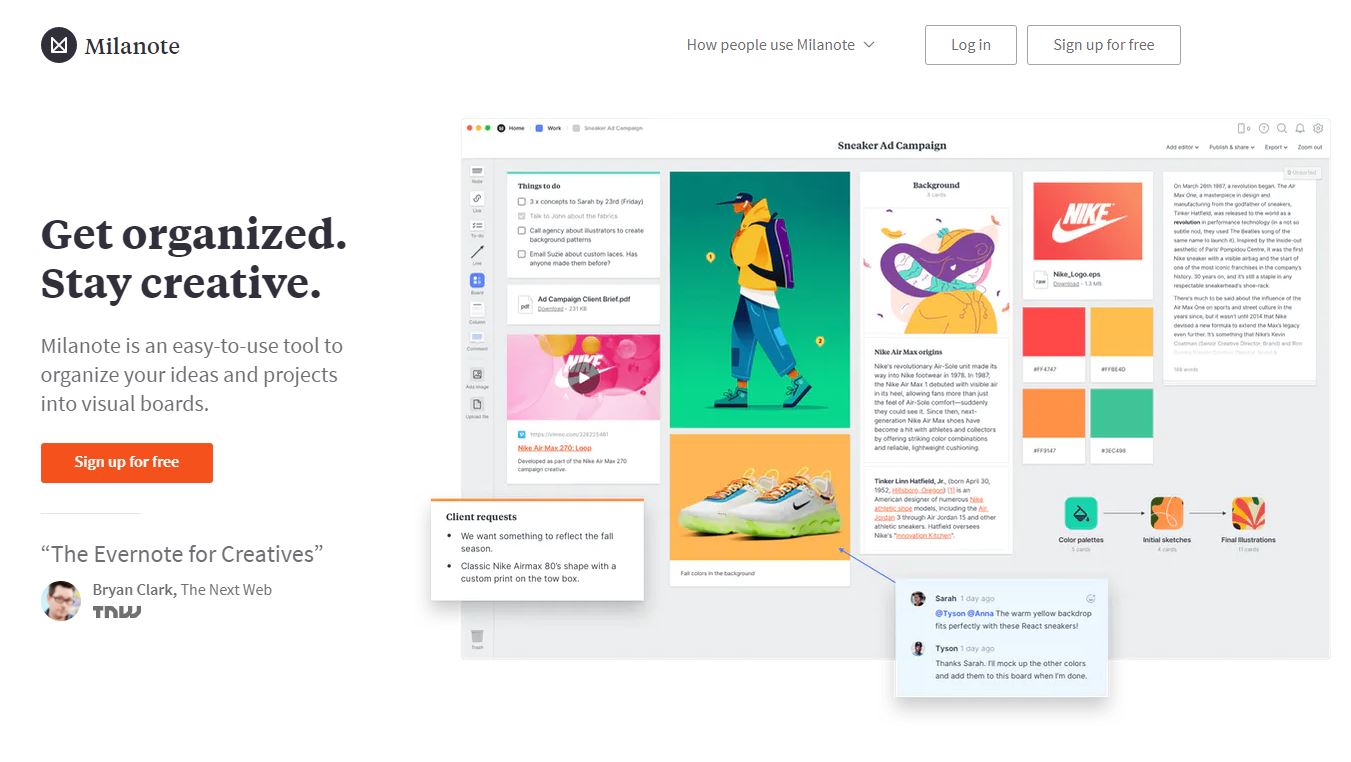 Photo Source https://milanote.com/
Templets are also available for those who want to start from the beginning. You can add any kind of creativity to Milanote such as making plans to introduce your product, inspiration to create designs and enhance your creativity. Milanote, which is full of creative support, is used by designers, creative directors, markers, writers, agencies, and startups.
There are three versions for Milanote users, Free, Person, and Team. Free is free to use version which allows users to use up to 100 notes, photos, or links. Up to 10 files can be uploaded and unlimited boards can be shared.  For Person, you can use an unlimited number of Notes, photos, or links, upload an unlimited number of files and search contents and boards. It costs $ 9.99 per month. The team will have the same features as the person, but will be able to connect up to ten people. And it costs $ 49 a month for the team.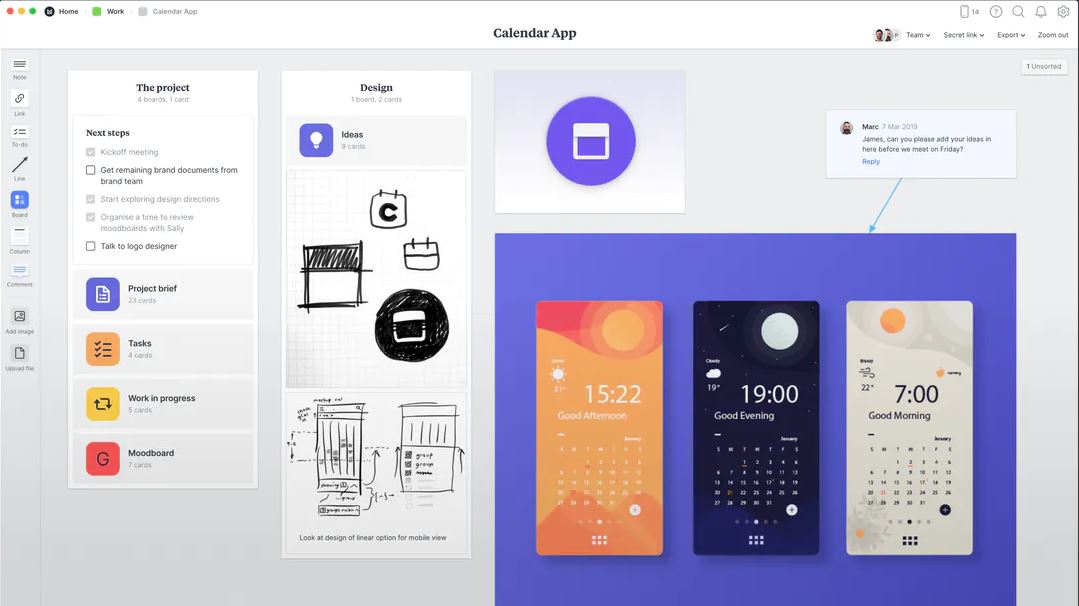 Photo Source https://milanote.com/
Desktop and Mobile apps, as well as website version, are available for users. Visit the official website of Milanote https://milanote.com/ for more.