foodpanda and WavePay have teamed up to launch a mobile payment system within the foodpanda app
foodpanda and WavePay have teamed up to launch a mobile payment system within the foodpanda app foodpanda customers in over 19 cities can now select the WavePay payment option with no additional fees across all foodpanda verticals – delivery, shops, pandamart, and pick-up.
This innovative partnership is a testament to foodpanda and Wave Money's commitment to help advance Myanmar's digital economy. The integration provides more than 1 million registered foodpanda customers with a convenient and secure contactless payment system amidst the ongoing pandemic, while giving WavePay's approximately 2 million monthly wallet users easy access to foodpanda's widest delivery offering of over 20,000 vendors.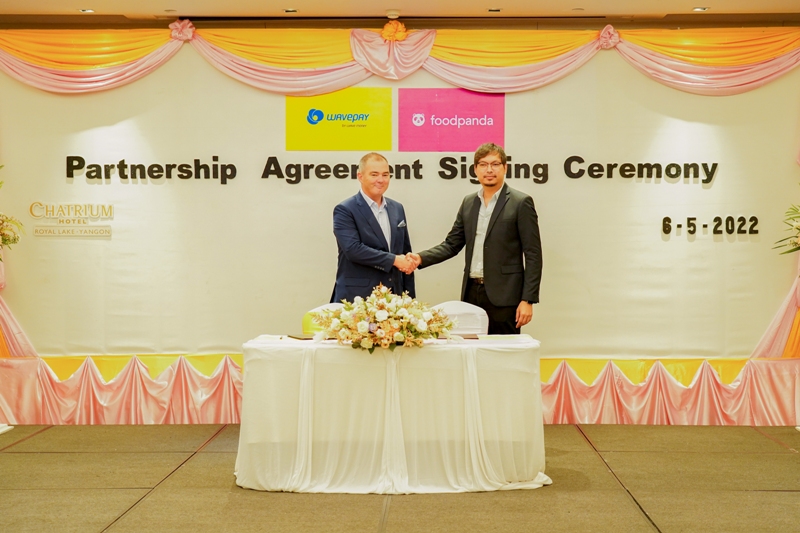 Photo Source thantsettun@mangomyanmargroup.com
Customers can go cashless with foodpanda for their daily needs. As customers pay ahead of every delivery, riders will not have to worry about carrying cash or having to give change. Vendors can also look forward to new customers and order volume increments.
"To accommodate the customer's needs for the fastest, most reliable, and secure one-stop online shopping experience for their daily groceries, food, and household essentials, foodpanda integrated a mobile wallet in the app together with Wave Money" said Zeyar Mynn, Managing Director of foodpanda Myanmar.
With on-demand delivery on the rise, online ordering of food for home delivery clubbed with cashless and contactless digital payment provides customers with a highly efficient and convenient service, and accelerates the use of mobile wallets and cashless systems among customers.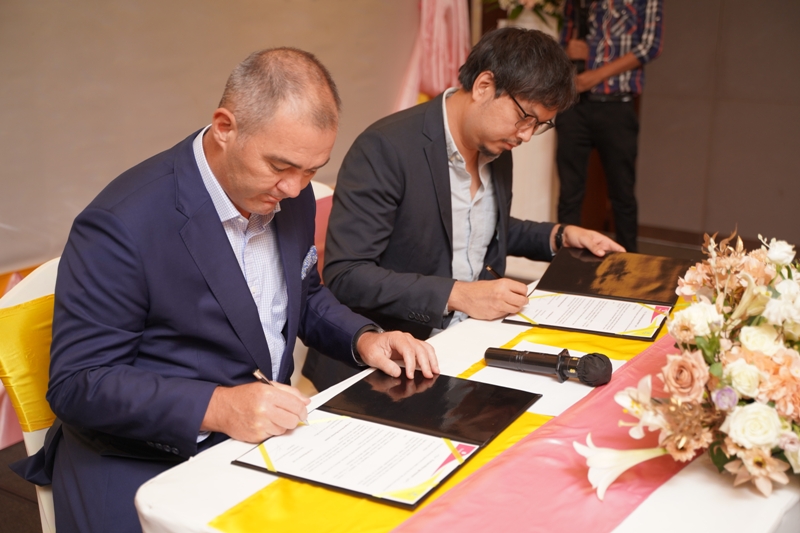 Photo Source thantsettun@mangomyanmargroup.com
"Wave Money is here to help build a better Myanmar for its people. In the current situation, the ability to transfer money, pay utilities, and shop for food and other necessities digitally via a cashless and contactless system can make a huge difference as it brings convenience and safety to people's daily lives. This milestone partnership with foodpanda takes us a step closer to greater digital financial inclusion in Myanmar," said Brad Jones, CEO of Wave Money.
foodpanda users can easily use their WavePay account to pay for orders in the foodpanda mobile app or website. From April 7th to June 7th, foodpanda customers can also enjoy a special 30% off promotion for both delivery and pick-up first orders using WavePay. Simply use the code FPWAVE while ordering, with a minimum order value of 7,000 MMK to enjoy a 30% discount (up to 3,000 MMK).  Stay tuned to foodpanda Myanmar's and WavePay's Facebook pages for more exclusive upcoming promotions.