Businesses emphasized with IT technique (IT Businesses) and Business plan contest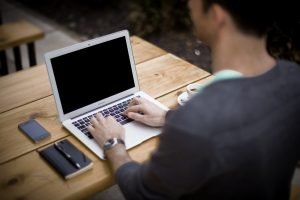 Image Source: http://fdctech.com/syopb.html
To become successful employers and well-educated professionals from the youths and then can be supported to the world in the future, there have been held international business plan contest all over the world in nowadays.
In such a way to become internationally well-educated professionals and then can be supported by the business of Myanmar in the other ways, there have been held respective business plan contests also in Myanmar.
Mostly, such competitions are computed in step by step.
If every one step is passed, there will have opportunities of having respective trainings and camps, guided by professionals who are from business fields.
From that, the succeeded group can earn all of the needed support, money and international trips as prizes.
The youths of nowadays will gain better in business-related general knowledge and have the opportunity to make their dreams if they compete such business plan contest or competitions.
There are some necessary facts that should contain in the perfect business plan.
Type of Product of Service, Business Canvas, Business Theme, Mission, Vision, Operation Plan, Management Summary, Implementation Summary, Financial Plan, Marketing Plan, Market Research, and Selling Plan are important and necessary facts in the perfect business plan.
They should learn and compete the contest with respective creative business idea to complete these types of facts.
Contestants should also try their best with respect to these facts and their interpersonal skills such as their creative idea, thinking skill, presentation skill and problem solving skill.
In today's globalization, they invent many things which are very effective for people based on the changing and developing information technology (IT).
They do replace in people's efforts with robots to reduce people's energy and tiredness.
They try their best by using IT technique to make easy in people's daily life.
In recent held international business plan contest, there are businesses which are emphasized with IT technique.
They associate the IT with various fields like IT and Pharmacy, IT and trading, IT and agriculture. This is the pledge of the importance of IT.
By reviewing in our homeland country, there will be conspicuously found that IT technique is becoming all over in people's daily life.
As the century is developing in nowadays with IT, there are many imported businesses.
For example, taxi bringing application like Grab and Uber, such businesses are imported and the users and employer's shares are also increased.
The homeland company such as Away and Hello, such taxi bringing system, or Taxi Service Application, also compete with international market emulation.
And therefore, this is the first step of improvements.
The homeland professionals, technicians, business professionals and youths should use today's developing and advanced centuries and learns or tries their best not to remain in late centuries in worldwide.
Like today's centuries where new techniques have very developed in different ways, if you do not try to reach it and left in back, it will be very difficult to reach it in another century.
Nowadays, IT technique is also very much developing.
How much you tried to achieve or reach it, it runs as fast as you tried to reach.
Thus, how much it is developing in now, every IT technique which is reachable or exist in our environment should be placed in precedence.
From that, we should make needed conditions in our environments, try to clear emanated problems and start our business with our observed techniques.
This is called as advanced business.
So that, it sprouts too many successful-advanced businesses, advanced inventors and entrepreneurs.
For example, in fast food chicken-fried restaurant like KFC, the customers wash off their hands after eating fried chickens.
While washing their hands in the basin, the oil from their hands can be attached to the head of the pipe.
After washing their hands, they touch the head of the pipe again to close it.
So, the attached oil can be on their hands again.
To solve that type of problems, the inventors invent the sensor system.
Later, there is no need to open with ourselves to wash the hands and the problem is solved.
For another example, the consequential thing in the kitchen, the cayenne, is used daily by housewives and found that it includes mushroom because of some reasons while doing experiments. And also found that, this mushroom can be toxic to people and later it can be happened to cancer.
So they experiment it.
Farmers must desiccate the chilies before reach to cayenne.
While desiccating, there are so many chilies and changes in temperature lead to become more mushroom at night.
And also should flush water to it for weight before sending to factories.
Therefore, the water does not dry up and it leads to include mushroom in it.
When doing grain to chilies in factories, the grains include mushroom.
This mushroom is dangerous to people when it is eaten.
To solve this problem, the advanced business inventors invent the indoor solar melting glasses.
This is the IT emphasized business technique.
Just like that, they invent medical devices associating with IT technique.
For example, the devices that can calculate the number of walking steps and heart jumps and devices that can find blood veins and so on, which can then be very important and useful to people are produced associated with IT technique.
In almost all business, they also try to increase their own business to become wider using IT technique together with modern century and compete with one another in Myanmar.
There is no business without IT technique.
The Bank in Myanmar also compete with one another by inventing new IT technique to give financial services to people who use money in daily life.
Quick and easy system like Point of sales system are also mostly used in City marts, Super Markets, 24 hours stores and home stores of Myanmar.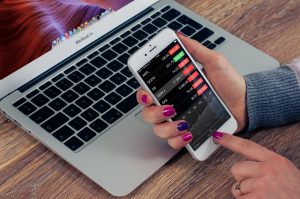 Image Source: https://itlechner.de/service/voip-voice-over-ip/
Respective software system is also used in other businesses to make their business tidier and quicker system. Mostly used software system in home country business fields are financial management system, travel and tour management system, gym management system and HR management system.
To enhance such business needs, there are a lot of IT groups and IT companies that write software about it.
In business advertising, it changes from traditional marketing to digital marketing.
For the youths who want to enter as a business man corresponding with IT to business fields should think with long term rather than with short term.
Therefore, the main fact they should think is that which job is their interest or hobby.
If they interested about business associated with IT, they should know about basic IT technology and success will achieve with their respective skills.
Whether IT-related service giving business or IT-related product producing business, you should shape your business frame well.
Thus, it is need to know homeland and international business market that associate with your own business. As it is an IT business, you should watch continuously developing IT techniques and IT products.
If you understand very well to your own entire business process, you need budget to start developing your business.
Most today's youths choose normal investments job categories.
Before starting as an employer or self-business, they also do firstly work with normal employee and achieve experiences and investments.
Some did with their own idea and made their business successfully accomplished by competing business plan contest as described in above and found budget, business networks and links.
If the budget and education or experiences required for the business are fully achieved, it is needed to enter fully into business world which is related with IT and have to step up with great ambition and should think about it with long term.
The people of Myanmar, child to adult, have their own smart phones or hand phones and can use effectively not only for communications but also for other functions application.
And get news by using world social media communication. Therefore, in changing and developing century, the youth can also find general knowledge from the devices such as phones and laptops.
It is so advantageous if they can use it from the good side.
By using IT technique, today's youths who are now studying are able to find money even their education have not yet been finished.
Therefore, the youth should learn IT technology and try their best not to remain in late centuries in worldwide.
From that, they should try to become advanced business inventors by inventing something that can fully support to people and IT-based businesses with their creative own idea and thinking skills.
To try like this in such developing system, they have chances to compete in business plan contest (described in above) and all the youths have chances to become successful business man.
Therefore, to give as a suggestion, the youths should try to learn IT techniques and business fields for their brighter future dream by reasoning nowadays centuries.
Translated by Yamin Tint