Long distance bus reservation service "Dream Ticket Myanmar"

Image Source: https://dreamticketmm.com/
I recently introduced a bus reservation mobile application of a long distance bus company "JJ Express", but since another long distance bus reservation site was released at the same time, I will introduce that.
The site is Dream Ticket Myanmar .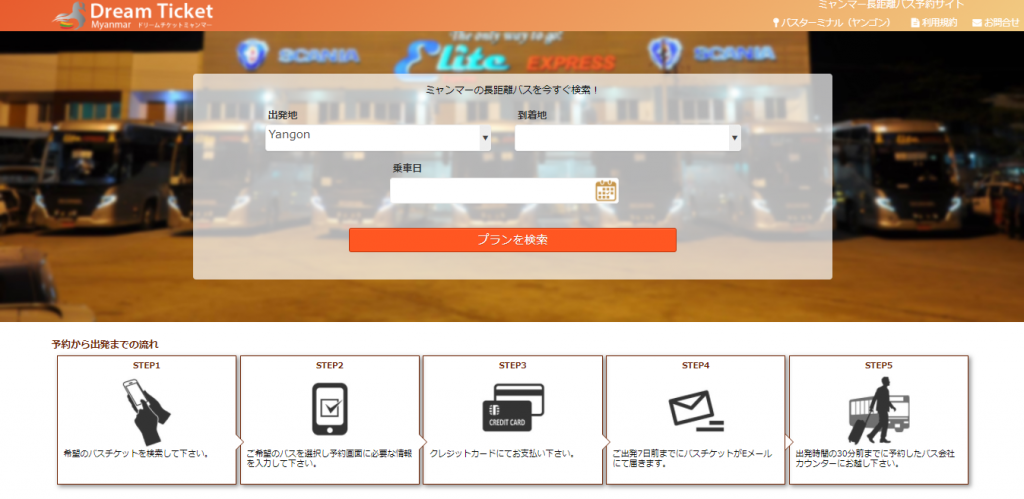 Since the page is written in Japanese, it is for Japanese, but they plan to make English site and Myanmar language site as well.
To make a reservation, first select a departure place, arrival place, boarding date and press the search button.
Then, the search results are displayed, so select the bus that you want to reserve.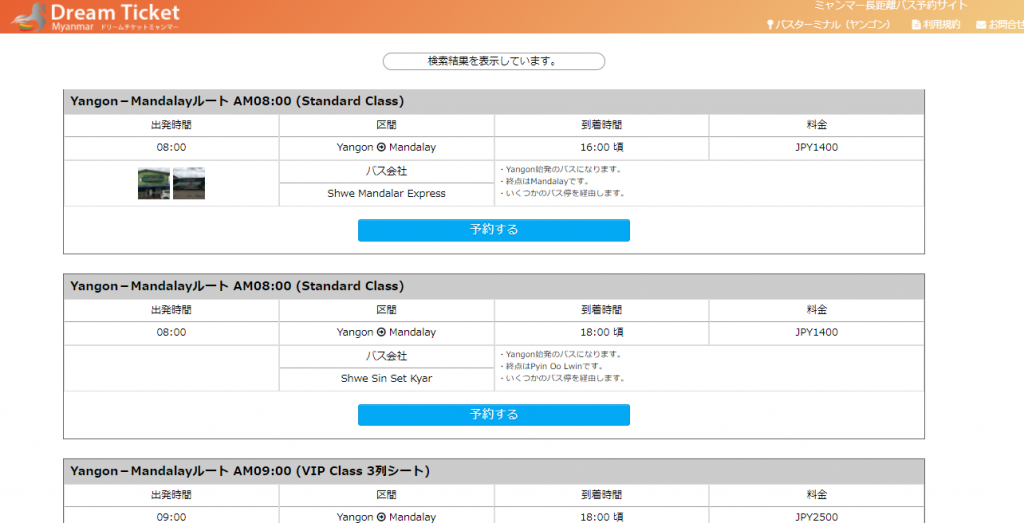 Shwe Sin Set Kyar
GI Group EXPRESS
FAMOUS Express
Shwe Mandalar Express
Thein Than Kyaw Express
Zay Yar SHWE PYI EXPRESS
Because they have partnered with the above six long-distance bus companies, the buses searched and displayed are various.
There are many choices from the morning departure to the night departure and you will find some buses that suits your convenience.
They plan to increase the number of affiliated bus companies.
After that, you will enter the number of passengers and the reserver information, and a payment page where you can use credit cards will be displayed.
Because SSL is included, you can enter personal information and credit card information with confidence.
When the reservation is over, the bus ticket is sent by e-mail seven days before departure so if you show it to the counter of the bus company you booked at the bus terminal, you can get on the bus.
You do not need to print it on paper and bring it, just show the screen of the mail with your smartphone.
So, there will be no mistakes that you forget to take a ticket and cannot get on the bus.
The location of the bus terminal is displayed on the Google map, and there are images of maps of each area in the bus terminal, so it is easy to understand for those who go to the bus terminal for the first time.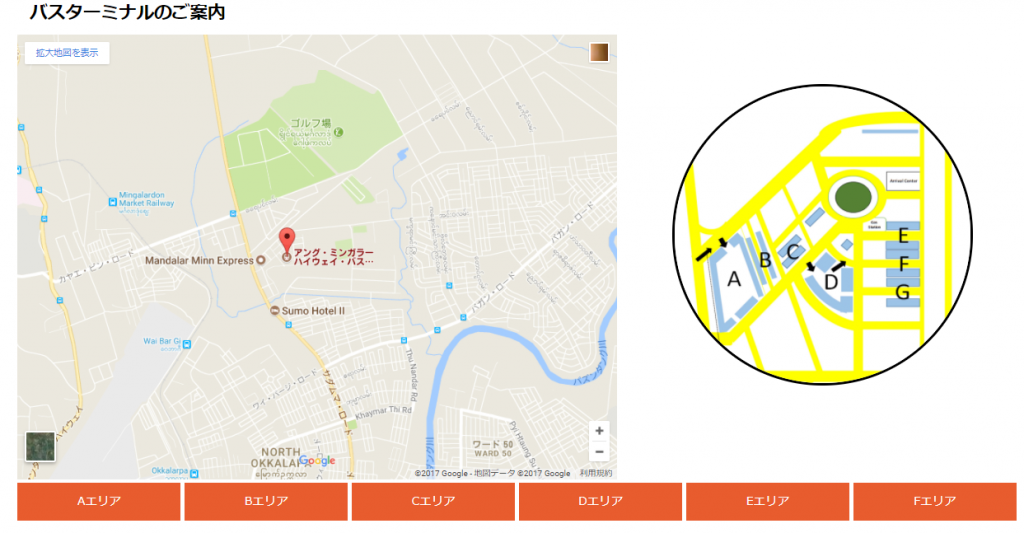 Even if you book from "Dream Ticket Myanmar", it costs only a very small fee included in the ticket price.
Considering the time, traveling expenses, stress to go for buying bus tickets, those who wish to book a long distance bus should use this site.