iMyanmarHouse, The best and No.1 Property Website in Myanmar
Image Credit: https://www.imyanmarhouse.com
With the development of technologies, the technology sector of Myanmar has improved. The property market of Myanmar has been many changes and the prices of the property came to increase with significant values. Previously, if you sell or rent or buy, you have to contact the property brokers or the broker companies until the desired information has been got. People have been cheated by some brokers and broker companies and have also paid a lot of money. So, more easier and modern technologies are used instead of using the above methods.  Nowadays, if you want to sell/rent or buy, the real estate can be sold/ rented or bought on the mobile phones, tablets and computers in any areas that internet services are available.  Unlike the previous situation, you can search the desired property, place, region, width of the property, structure of building, room structure and the price in one sitting. iMyanmarHouse.com will help to facilitate this service.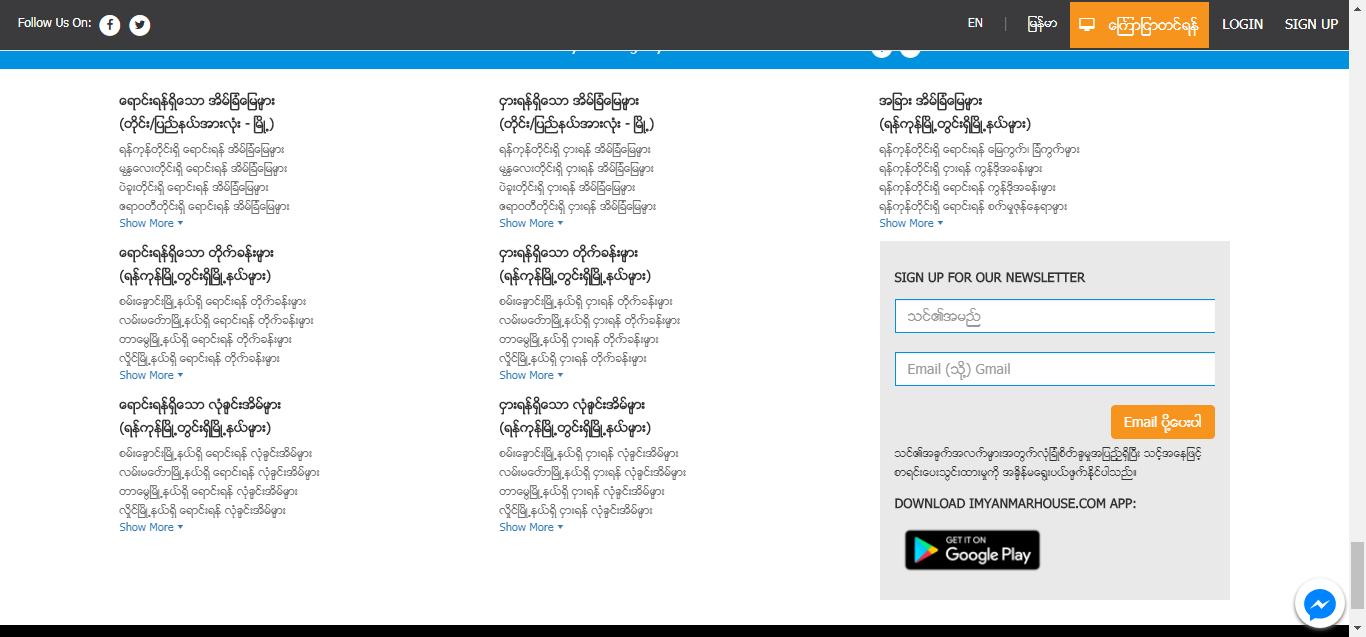 Image Credit: https://www.imyanmarhouse.com
iMyanmarHouse.com was launched on 21st October 2013.  It is a Myanmar's No. 1 property website that connects those want to sell/let real estate and those want to buy/rent by opening an account for free. You can see this website in both English and Myanmar languages. As a statistics report of May 2017, there are over 200,000 property listings on this website and you can easily search many property advertisements based on townships (apartment, condominium, house, land) or price range. It has been playing an instrumental role with its extensive property exhibitions in order to improve the real estate market. It is also a platform of a property market that buyers, real estate companies, general services and external vendors from various towns and cities are connected in a unique place.

Image Credit: https://www.imyanmarhouse.com
There are over 9 billion viewers per month and 1 million times of page view in this website. Among of over 200,000 property listings, you can find not only the apartments and houses, but also other advertisements from Yangon, Mandalay, Naypyidaw and other cities. You can search the detail categories of the property such as the area, number of bedrooms, number of bathrooms, dining room and number of guest rooms. Moreover, you can also know each property location, the nearest township, schools, 24-hour stores and so on.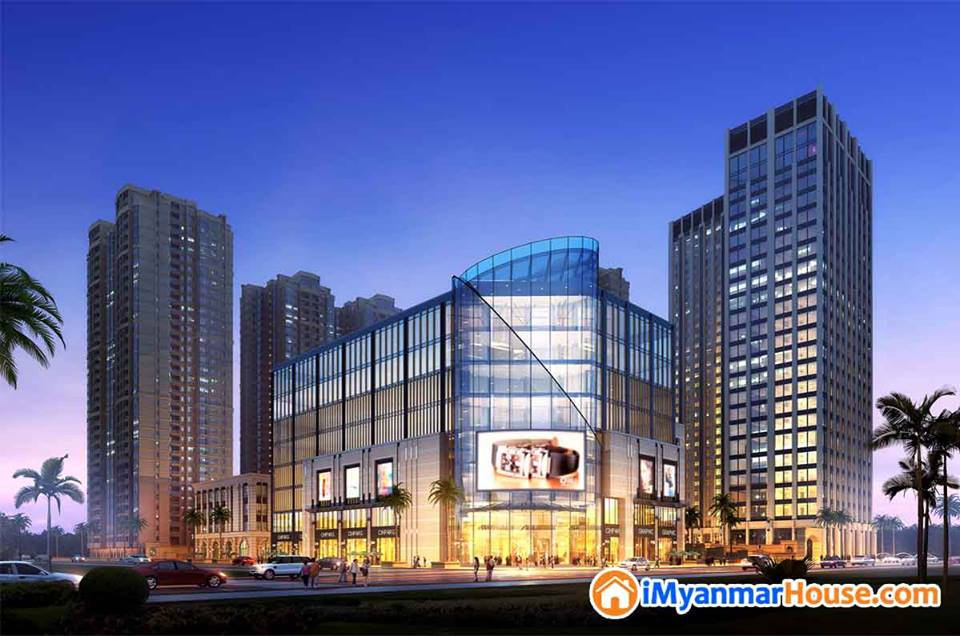 Image Credit: https://www.imyanmarhouse.com
iMyanmarHouse.com has been playing an instrumental role with its extensive seminars and extensive expos in Singapore for the people living in the main cities of Myanmar (such as Yangon, Mandalay and Naypyidaw) and Singapore. These expo events showed by the real estate brokers and project home builders who support and sponsor for these events. In some expo shows, iMyanmarHouse.com and its reliable construction companies are implementing the various installment services for the buyers.
Image Credit: https://www.imyanmarhouse.com
This website is a reliable platform and also gives the best satisfaction for the people using it. iMyanmarHouse.com can be available as a mobile application on Google Play Store as the link of (https://play.google.com/store/apps/details?id=com.imyanmarhouse.imyanmarhouse ). For rent/ sell advertisements, you have to open an account with free registration. You need to sign up by filling your account information in general account or company account.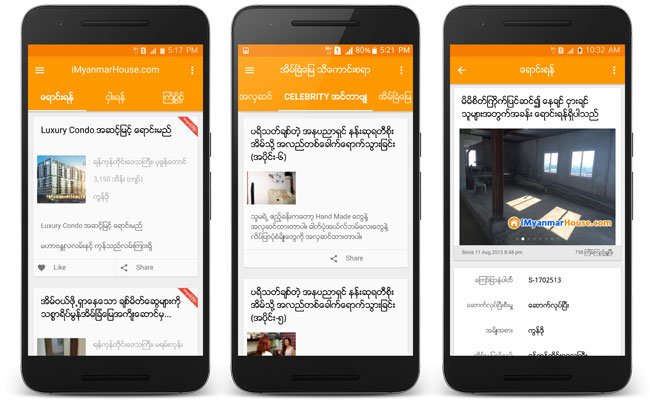 Image Credit: https://www.imyanmarhouse.com
In your account, you can choose to rent or sell for your advertising post as the custom-made. Although both general account and company account are free, the company account has more functions. The company account must be described in the menu of agents and also displayed its information in the right-side of the advertisement of the company. The companies have their own private pages. People can easily find the rent or sale advertisements and also can upgrade easily from their general accounts to company accounts. According to the innovative technologies, the up to date modern news of the countries throughout the world can be known immediately because the world is becoming a global village.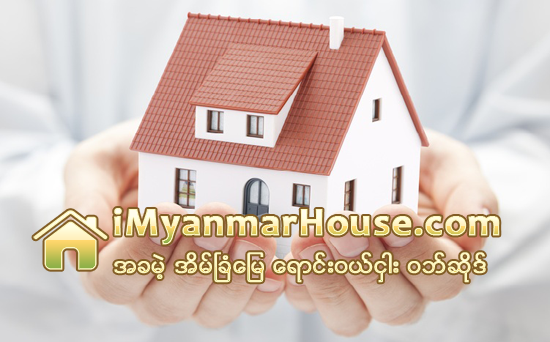 Image Credit: https://www.imyanmarhouse.com
In other developed countries, the rental/ sale of property has been performed on the web platform because time is valuable. The property websites are so effective for the working staffs and the business executive and can also be used with any internet service not only in other countries but also Myanmar. Nowadays, the rental/ sale of property have been also performed on the website with less time-consuming in Myanmar. By using the developing technologies intimately, Myanmar is rapidly improving in the technological sector like the other countries used modern technologies.