The Best and First Cars Buy/Sell (Cars DB Website) of Myanmar
Image Source: https://www.carsdb.com/
The role of technology in Myanmar becomes better with the developed technologies. Starting from the new government of the Union of Myanmar, the role of import and export of the country becomes improved and the import of cars is also increased. In the past, if you want to do car sales, you have to go to broker dealer to buy and sell. Now the technologies are developed and if you have the internet access, you can buy and sell anywhere and anytime. The following description is about the first and best Car Buy/Sell Website called Cars DB Website.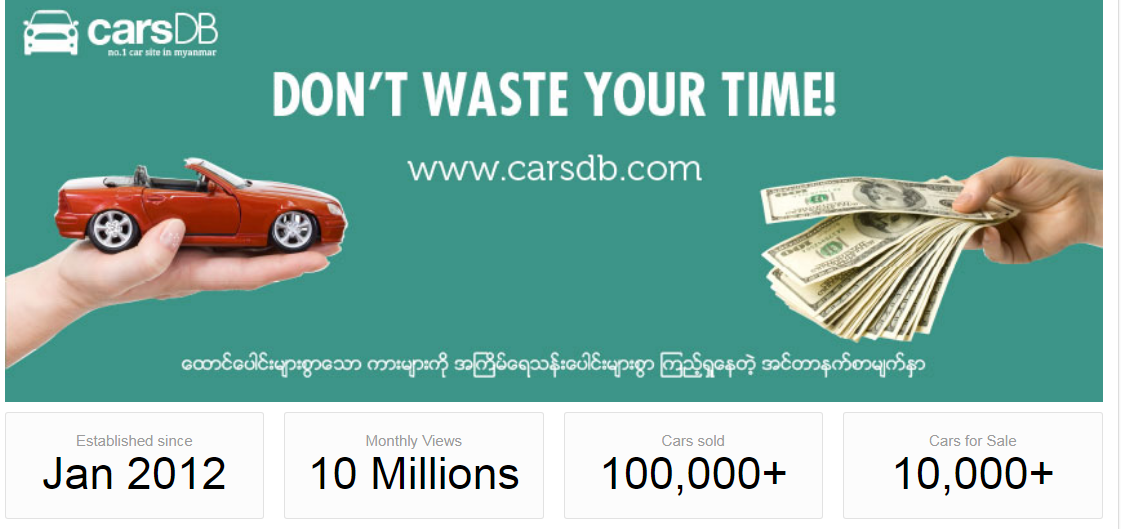 Image Source: https://www.carsdb.com/
CarsDB.com was founded starting from January, 2 and there were about 10 million viewers monthly and sales of cars increased to about 100000 numbers and about 10000 cars could be sold. Cars DB website can be seen both in Myanmar and English. Categories like Main page, new cars, old cars' advertisement, car spare parts, service facilities, news outside ofCar DB Club, directory for car business, finding CIF values, calculating costs for car import and calculating premium car insurance are included fully.


Image Source: https://www.carsdb.com/
In Cars DB Website, best services is given for people who want to buy cars, car broke dealers, people who do cars sale business and import cars. Complete online services can be seen added so that sales of car can be done at ease. Your favorite cars such as Sedan, Sports cars, Hatchback cars, Station wagon, SUV, Bus cars, Trucks, and branded cars like Toyota, Honda, Mazda, Nissan, Mitsubishi, BMW, Audi, Kia, Hyundai, Mercedes-Benz can be found and sold. Car advertisements from local car showrooms, sellers, owners can also be found and seen on the Cars DB Website.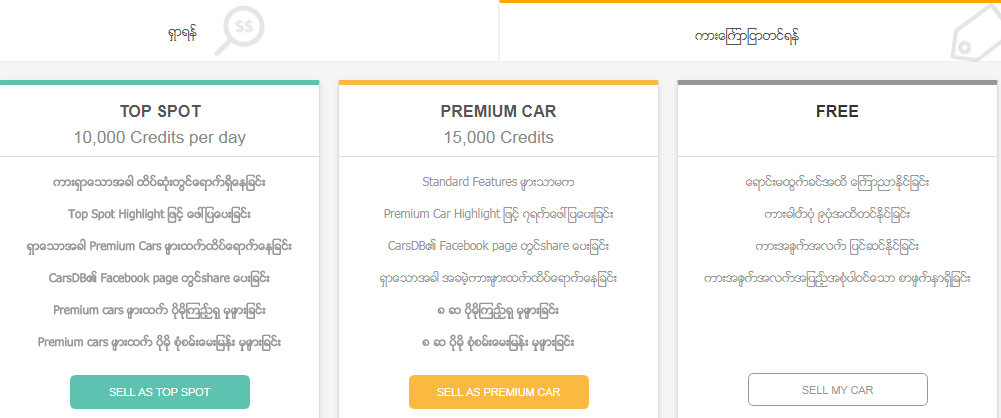 Image Source: https://www.carsdb.com/
For people who want to upload an advertisement to sell cars, three types, called Top Spot, Premium Car and Free are divided. If you want to upload Top Spot type advertisement, you have to pay 10000 Kyats for one day and your advertisement will be on top when cars are searched because of its Top Spot Highlight description. It will also be on the topmostcompared to premium type and by sharing on Cars DB's Facebook page, there will be more views and more inquires rather than premium type.If you choose Premium Car type, you will have to pay 15000 Kyats for one week and advertisement is described by Premium Car Highlight and by sharing on Facebook page of Cars DB, more views and more inquires will be more than Free type. For the last one, Free type, you can advertise until your car is sold out and can prepare cars' facts with the nine photos of your cars to get a page which contain the full data of your car and it is totally free. Detailed facts, cars' advertisement including many photos are helpful to people who want to choose as they like.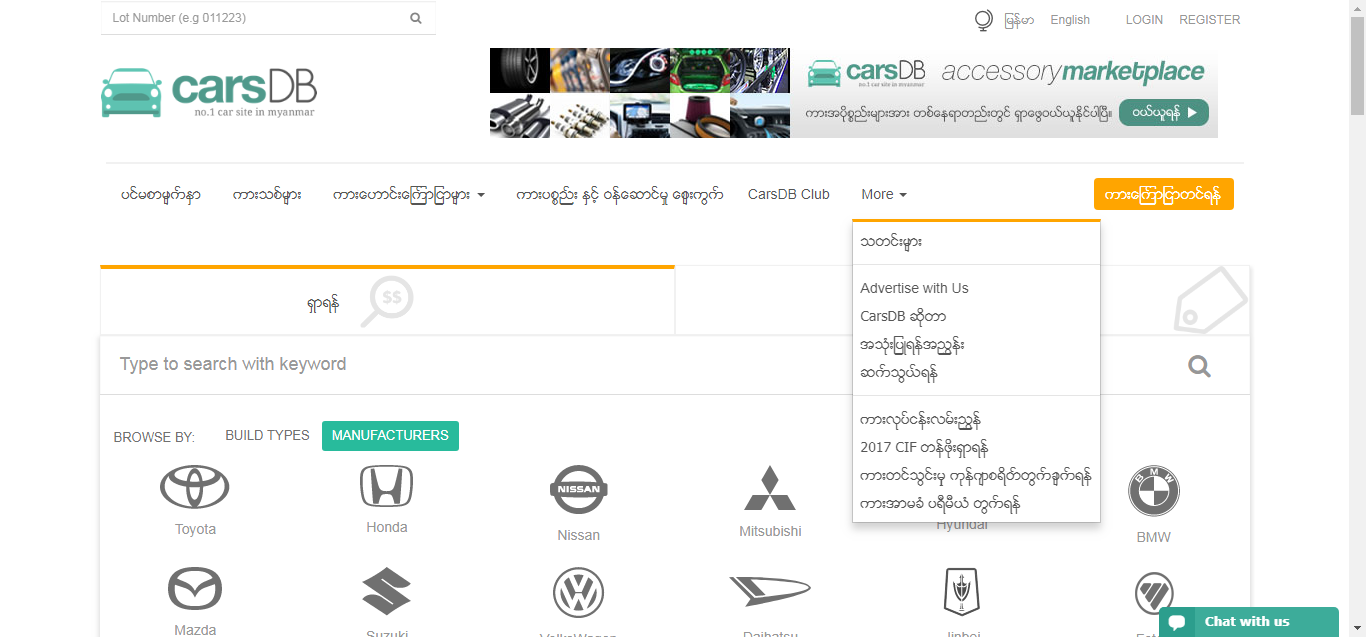 Image Source: https://www.carsdb.com/
Car accessories and businesses like Audio System, Body Kits, Car Accessories, Car Import Services, Car Lubricants, Car Rentals, Painting, Repair and Servicing, Tires and Rims, Used Car Dealers and Car Decoration can also be found at CarsDB.com easily.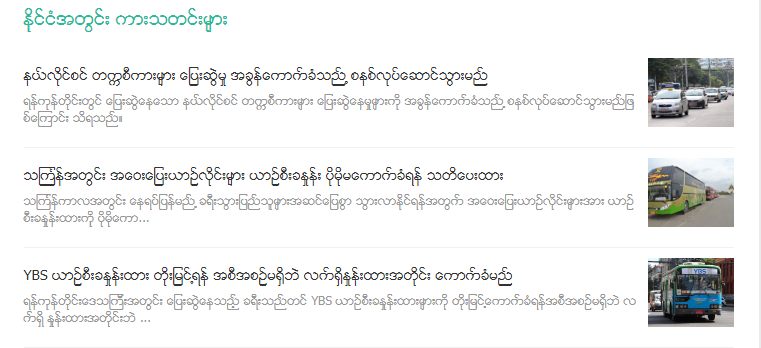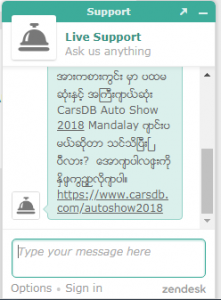 Image Source: https://www.carsdb.com/
Moreover, local news about cars are also presented timely. The latest rules which are important in importing cars and CIF values of the imported cars can also be found easily. Beside the CIF value, tax and Ka. Nya. Na Registration fees can be calculated. You can download the CarsDB Mobile App. If users have any difficulties, there is Customer Service Live Chat for solving problems. So, the CarsDB.com website is a perfect one for car sales. There will also be most interesting technology news soon and we will continue to upload them as soon as possible.