Image Source: http://pokopokopoko.net/post-1448
In the past it was really time consuming to send money to someone.
If I had to send money, I decided on a date to send like a job and then did it.
There were not many banks compared to now, I went all the way to the bank near the place where I was and I had no choice but to wait for my name to be called.
Now there are many banks, it has become convenient without wasting time.
But banks are running by people working, so there are also holidays.
It will be troubled if banks are closed when we have to send money in a hurry.
But, I want you to be conscious that it is now the IT era.
You can send money online from 1500 chat SIM card internet line at everyone's hand.
I examined most of the payment systems that can be used in Myanmar, so write it below.
MyanPay



Image Source: https://www.myanpay.com.mm/webapps/devp/developer-myanpay-brand-center.aspx
MyanPay is a secure, convenient and fast, secure e-commerce system.
Send money online, sell items, you can also buy and sell.
You need to create an account to use MyanPay.
There are two types, personal account and business account.
People usually make personal accounts, and those who use at work create business accounts.
MyanPay's most favorite feature is that you can put money in MyanPay account balance, such as mobile banking and internet banking.
Another one is that you can do online shopping on a website affiliated with MyanPay and there is a policy to protect buyers and sellers so you can buy and sell securely.
For details on MyanPay, please refer to the following URL.
https://www.myanpay.com.mm/pub_GettingStarted.aspx
Myanmar Mobile Money EasyPay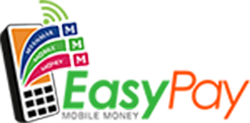 Image Source: http://www.myanmarmobilemoney-easypay.com/
Myanmar Bobile Money EasyPay has two types of accounts, Agent and Customer.
When you make it with Agent, you can choose the level decided by Myanmar Bobile Money, do the work of opening an account, and get a commission.
There are two types of Customer, Non-KYC Customer and KYC Customer depending on the amount you want to transfer.
You can send money like mobile banking, do online shopping, do top up mobile, etc.
In addition, Myanmar Mobile Money EasyPay means that for those who retired, Myanmar Mobile Money EasyPay can be used to receive pensions.
For more information on Myanmar Mobile Money EasyPay, please refer to the following URL.
http://www.myanmarmobilemoney-easypay.com/easypay/
663 Mobile Money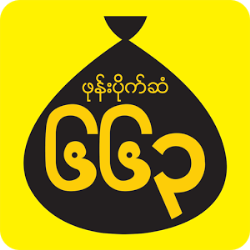 Image Source: https://play.google.com/store/apps/details?id=com.sm3.mpss
It is really easy to make "663 Mobile Money" Account.
Once you download 663 Mobile Money App on the Google Play Store, launch the application, you can start using the service.
Previously we can use 663 Mobile Money App only Android, but recently advertising on 663 Mobile Money Facebook Page that it is now available for iOS.
663 Mobile Money is better than other payment systems, it means that you can pay the electricity fee using 663 Mobile Money from 13th to 24th of every month.
663 For details on Mobile Money, please refer to the following URL.
http://663mobilemoney.com/mm/
Ongo Mobile Money



Image Source: https://ongo.com.mm/?page_id=1864
Ongo is also one of Myanmar's Mobile Money Brands, and it is also one of Ronoc's brands.
People who want to use Ongo can install the Ongo app, put money in, and have it sent.
Moreover, you can get top-up phone bills, send money, pay payment.
In addition, you can pay money for Ongo's business partners online, pay electric bills, pay water bills, etc.
There are a lot of shops in Ongo's agency, so you can do things in a short time.
For more information on Ongo Mobile Money please refer to the following URL.
https://ongo.com.mm/
MyKyat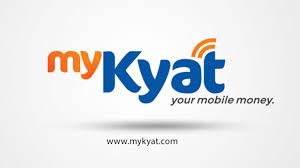 Image Source: http://www.mykyat.com/en
In order to make MyKyat's account, you can register from online, or call * 661 #, or bring your license and mobile phone to nearby MyKyat.
All Private Banks are agents of MyKyat and can put money in and out of all banks.
There are many other MyKyat agencies, so you can send money safely to the store you want.
They explain each one of usage on the MyKyat website together with the image, so please take a look.
For details on MyKyat, please refer to the following URL http://www.mykyat.com/my
Wave Money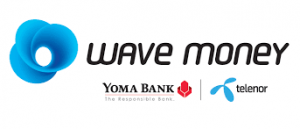 Image Source: https://www.wavemoney.com.mm/
Many people have heard of Wave Money even if they have never used it because there were many ads on TV and so on.
Wave Money is a mobile money service that YoeMa Bank, the top private private brand in Myanmar, formed a partnership with Telenor, one of the top mobile service companies in the world.
People using Telenor can easily download Wave Money application from the Play Store, make a Wave Account easily and send money from their mobile anytime, anywhere.
Even people who do not use Telenor can send money from nearby Wave shops.
In order to send money from the Wave shops, the following five items are necessary.
1.Sender's mobile number
2.Sender's valid legal picture identification (NRC, Passport, driving license etc)
3.Receiver's mobile number
4.Receiver's valid legal picture identification (NRC, Passport, driving license etc)
5.Amount of money
So, even if you have a Wave Account, you can send money to anyone without a Wave Account.
I think that it is one of easy, safe and convenient mobile services because it solves the problem on the Facebook page of Wave Money so that users can use it conveniently.
For details on WaveMoney, please refer to the following URL.
https://www.wavemoney.com.mm/?lang=my
OK Dollar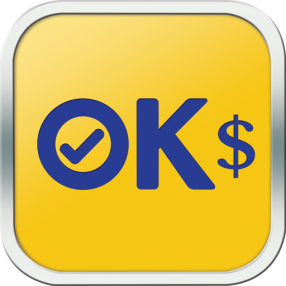 Image Source: https://www.okdollar.com/
People who ride the bus think that they know OK Dollar well.
We see advertising on most buses that we can pay the bus fee with OK Dollar.
It is necessary to make an account of OK Dollar in order to send money easily, safely and securely 24 hours a day on mobile.
It is easy to create an account.
You can download the OK Dollar application from the Play Store, if you have a mobile and SIM card, anyone can send money, receive and shop anytime anywhere.
When creating an account of OK Dollar there is a personal account and a business account, the amount of money that can be sent depending on the type of account differs from the number of times that can be sent per day.
So, create an account for those you want to use.
For details on OK Dollar, please refer to the following URL.
http://www.okdollar.com/mm
Currently There are many such secure and easy mobile money brands in Myanmar, but there are still few people to use.
We do not know how to use yet, so I think that users are still few.
If one of mobile money brand advertise enough to know their brands and want people to use them, everyone could use one brand and become the top payment system in Myanmar.