MPT launches Subscription Schemes for Unlimited Viewing Pleasure Through Mahar Mobile App
Myanmar people who love the country's cinema and films will have much reason to be elated as MPT unveil daily, weekly and monthly subscription rates for Mahar Mobile Application Service that would give MPT customers unlimited watching, downloading and streaming of classic and contemporary Myanmar movies and videos.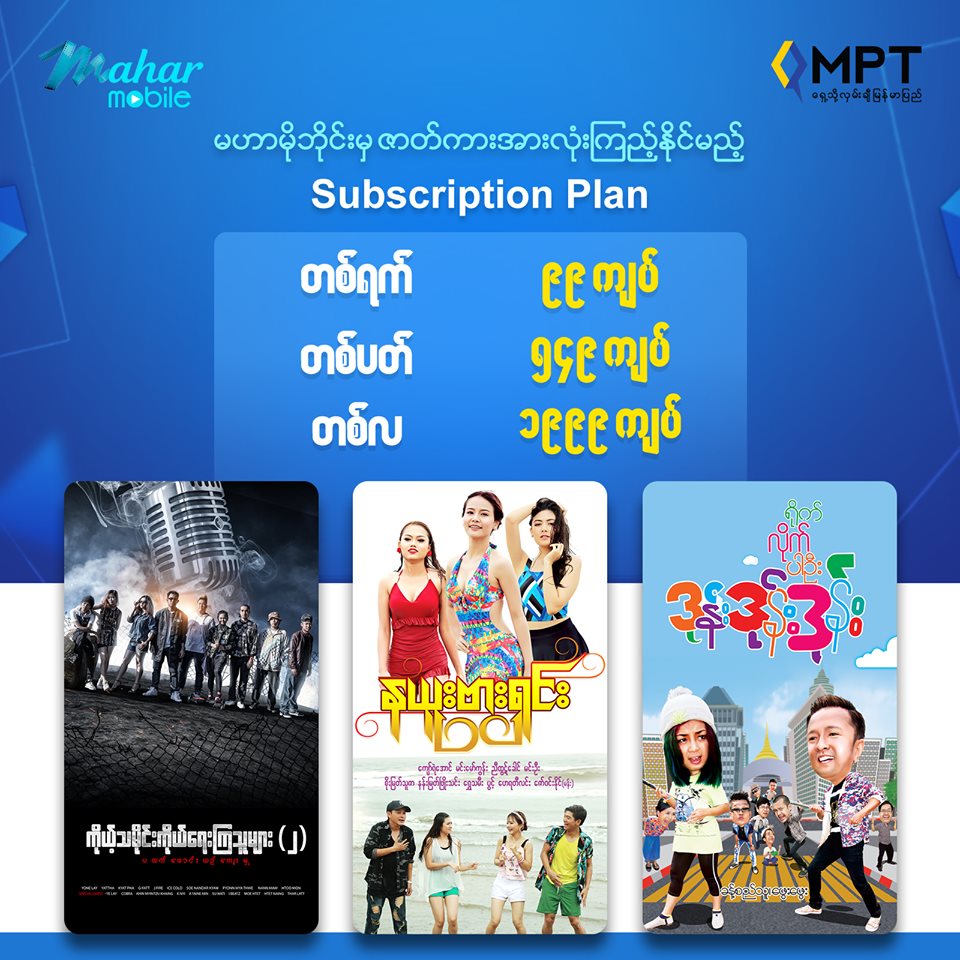 Photo Source – https://www.mpt.com.mm
The service launched in 2018 with pay per movie only, starting from today MPT customers can enjoy a variety of Myanmar's Favorites movies and videos in different genres ranging from comedies, dramas, romance to action and horror at the affordable subscription rate Daily 99 Ks, Weekly 549 Ks and Monthly 1,999 Ks for UNLIMITED enjoyment or they can pay 150 Ks rental fee per one movie for 7 days. Movies can be downloaded and saved for later viewing for up to 7 days. The average file size of a movie is 330 MB, for convenient downloading and storing in users' mobile devices.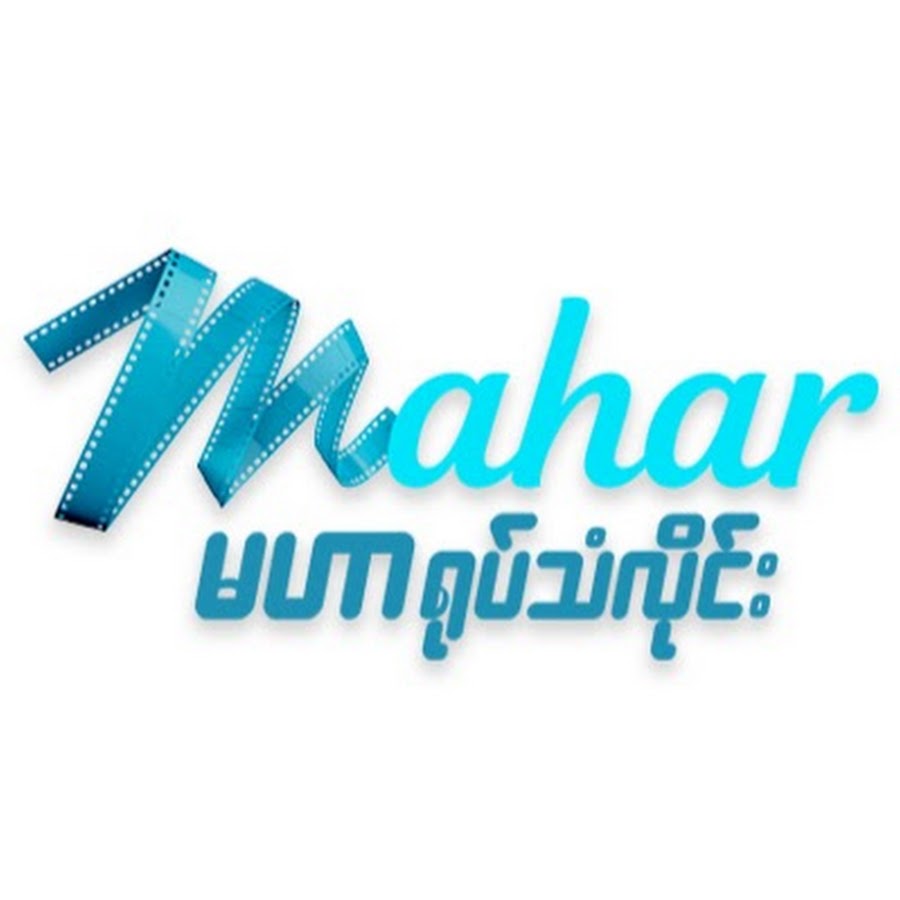 Photo Source – https://www.facebook.com/maharmobilemovieapp/
Mahar Mobile App can be accessed Lo Ta Ya portal to download via this link http://mh.lotayamm.com (no data charges will be charged) or play store via this link (android user) http://www.mahar.app/downloads/mahar.apk (standard data charges will apply).
Mr. Reizo Umeda, Chief Commercial Officer of MPT-KSGM Joint Operations, expounds on the cultural impact of Mahar Mobile App on the market: "With our collaboration with Mahar Mobile App, we are able to bridge the gap between new generations of Myanmar and the cinema era of the past that was never possible before the dawn of digital technology. This way, the new generation will also understand and preserve the culture and traditions inherent to Myanmar people are reflected in those films. MPT puts digital technology in the hands of its Myanmar customers. We harness the power of our 3G and 4G/LTE+ network to deliver world-class quality service to every corner of Myanmar."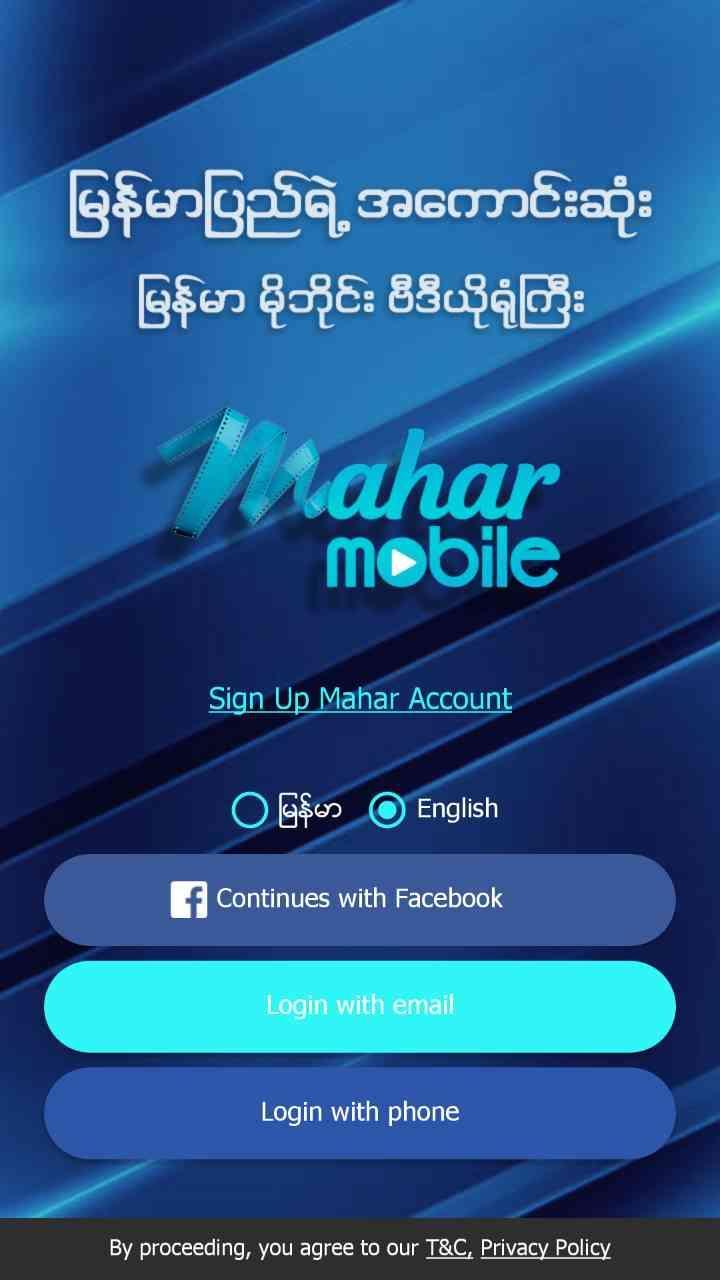 Photo Source – https://www.facebook.com/maharmobilemovieapp/
After downloading the Mahar Mobile app, customers would only be required to sign up with MPT Phone number/Email/Facebook accounts to use or watch Myanmar Movies and Videos from Mahar App. Customers can watch Movies and Videos directly by streaming or downloading using the app.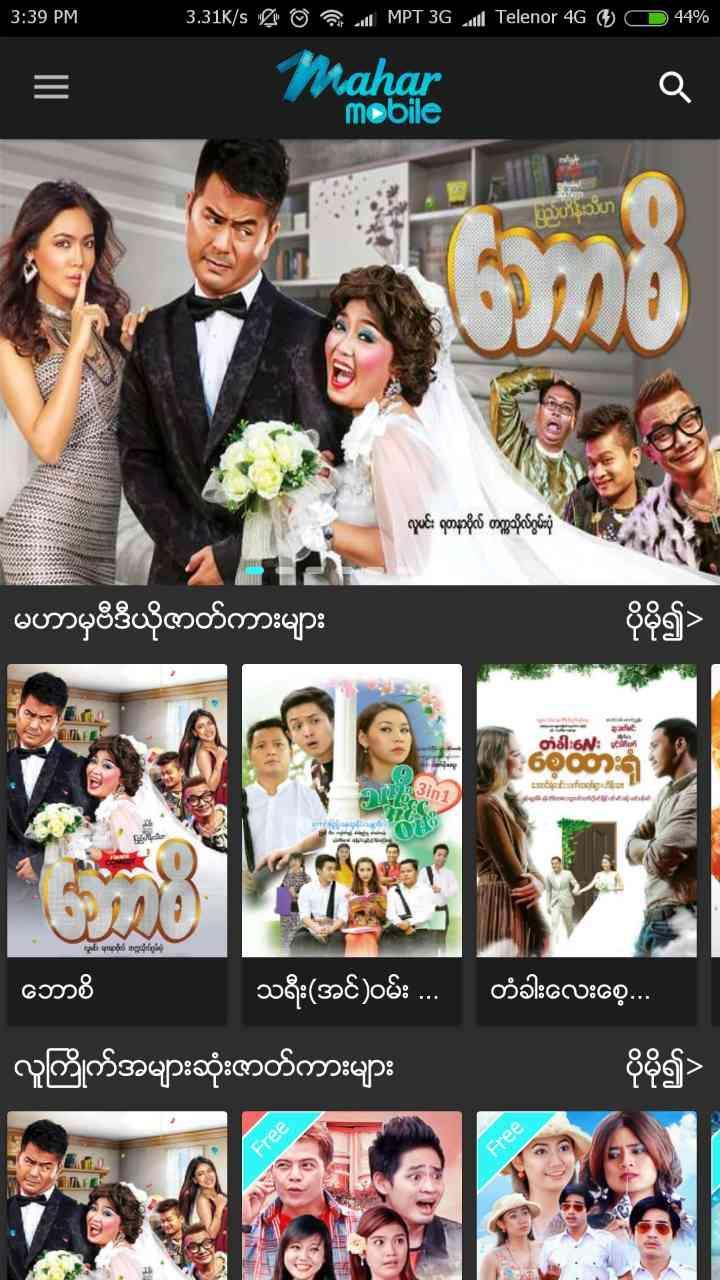 Photo Source – https://www.facebook.com/maharmobilemovieapp/
For more information on Mahar Mobile App, please call 106. Users may also visit the MPT official Facebook page at https://www.facebook.com/mptofficialpage/ or MPT official website https://www.mpt.com.mm for further details on MPT's products and service.