Features of popular Samsung Galaxy A02s in the market
Samsung Galaxy A02s is one of the popular smartphones with fair price among Samsung products in the market. Samsung Galaxy A02s smartphone uses a widescreen, advanced camera, and durable battery.
Ko Zarni Win Htet, Head of Business Group of Samsung Myanmar said, "We designed these two smartphones, Galaxy A12, and Galaxy A02s offering the best performance at a fair price like other Galaxy A Series smartphone. Both smartphone set up massive battery to watch videos, and entertainment, play games for hours as these are the Entertainment-focused smartphone."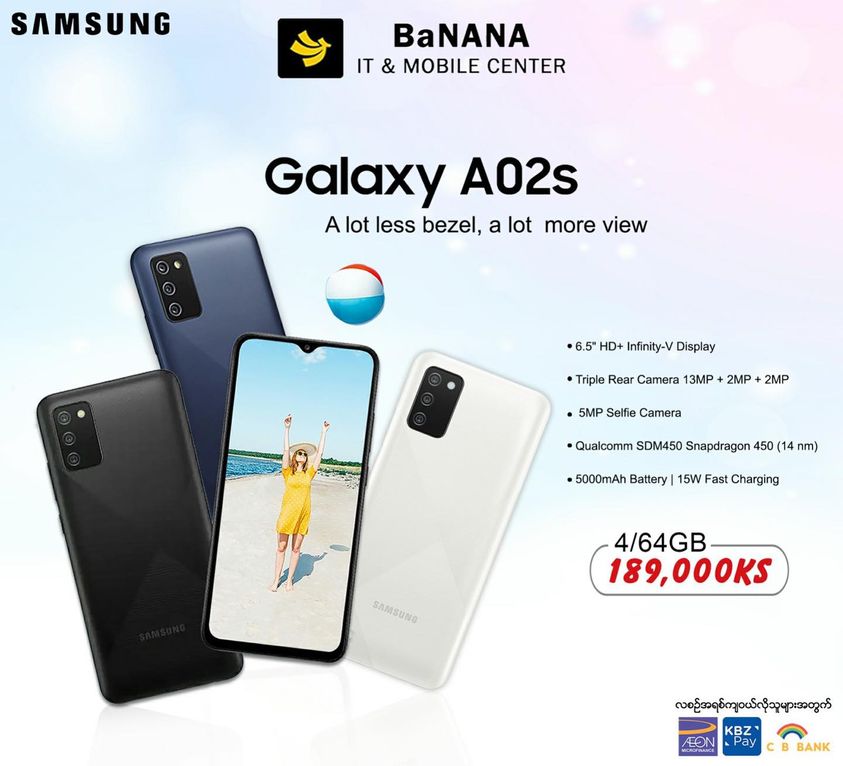 Photo Source https://bit.ly/2ZoTubl
" In addition, the advanced camera are set up in Galaxy A12 and Galaxy A02s smartphone to capture close-ups or landscapes, to capture beautiful images using Bokeh effects, and to capture real-time moments without missing," Ko Zarni Win Htet added.
Samsung Galaxy A02s users will enjoy clear and sharp images with full satisfaction when playing games and watching TV programs with 6.5 inch HD+ Infinity-V. Plus, it comes with a full-featured 5,000 mAh battery to enjoy favorite entertainment shows without any worries. The 48 megapixel camera of the smartphone allows users to capture high quality images in both day and night while the 5 megapixel Ultra-wide camera offers the experience of capturing objects from far away with a single button.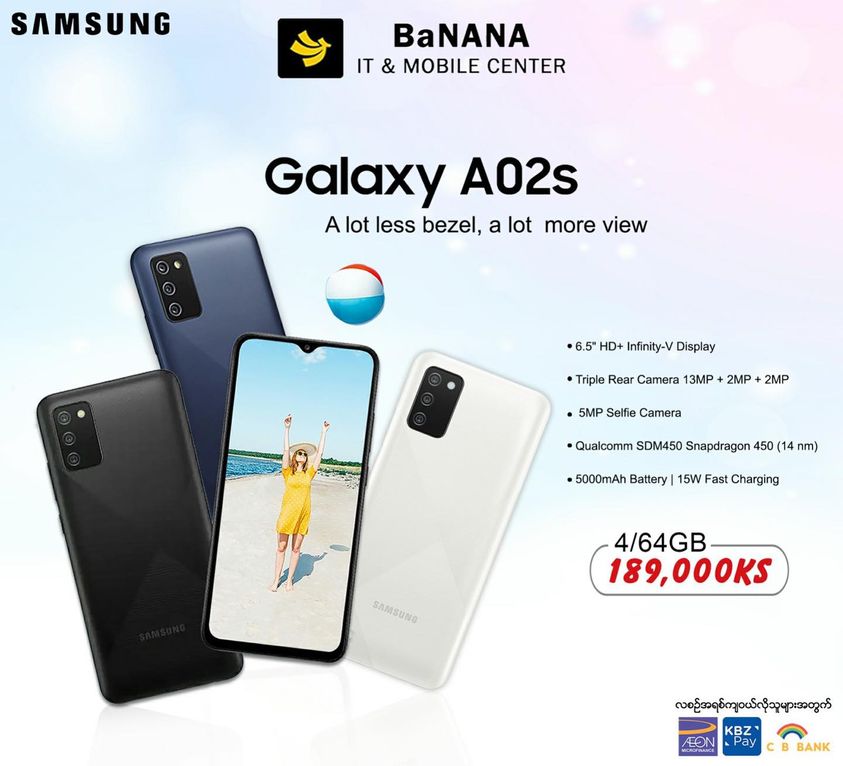 Photo Source https://bit.ly/2ZoTubl
The 3 high performance back camera, 13megapixel main camera, 2megapixel Macro camera, and 2 megapixel depth camera is used in Galaxy A02s while 5 megapixel selfie camera is used at the front of the smartphone. Users will be able to experience the standard design with its sleek haze and matte design. In addition to the sleek bezel features, a built-in smartphone that measure just 9.1 mm, making it extremely comfortable for users to use.
Blue, White, and Black colors will be available to purchase for Galaxy A02s.